I think watch collecting milestones are silly and people tend to obsess over them too much. But truthfully there is one horological milestone that I do hold pretty dear: your first dive watch. For the modern watch collector, a dive watch (even if it's only one) is one of those collection standards that you're going to consider and potentially purchase at one point in time.
Jump To:
The Best Dive Watches | Terminology | Common Questions
My first diver was a Seiko Sumo and I didn't realize it back then but that watch would become very special to me, shaping the standard through which I then viewed all dive watches.
The watch community is full of so many biases and we're bombarded with so much nonsense watch marketing – it gets to the point where it becomes difficult to determine what dive watch to purchase because it's so easy to feel like the decision has been taken away from us. You get concerned with getting a diver that has "street cred" or possibly you want to make sure you don't get something "cheap" that will fall apart. I struggled with that – many other collectors struggled with that – and I don't want anyone else to deal with that ever again.
That's why I did my best to compile as much relevant information here as I possibly could to help you feel confident in your purchase. Below you'll find my top favorite dive watches – some of which you'll recognize as some of the best selling options available and others you'll most likely only see here.
Casio MDV106 "Duro"
| | |
| --- | --- |
| Price Range: | $49 – $60 |
| Water Resistance: | 200m |
| Case Dimensions: | 44.2mm x 48.5mm x 12.1mm |
| Lug Width: | 20mm |
| Movement: | Miyota 2035 |
Coming in with a hefty 44mm case, the MDV106 (also referred to as the "Duro") is one of the most affordable 200m dive watches out there. But in addition to that, it's other claim to fame is that it's the watch usually worn by Bill Gates.
But tech infamy aside, the Casio MDV106 offers a fantastic (albeit slightly large) wearing experience with a unidirectional bezel, screw-down crown and caseback, and a reliable quartz movement. The lume isn't the best, but it's a small concession to make.
The Duro was originally only available with a black dial, but now there is a blue dial, two tone case, and even a Pepsi bezel option.
Orient Mako II
| | |
| --- | --- |
| Price Range: | $120 – $200 |
| Water Resistance: | 200m |
| Case Dimensions: | 41.5mm x 47mm x 13mm |
| Lug Width: | 22mm |
| Movement: | Orient Caliber F6922 (Mechanical) |
Orient Watches is always one of those brands that's often misunderstood – so take it from me, under the cloak of misunderstanding can often live the most rarest of finds and Orient Watches is one of those finds. Take the Mako II, probably the single-best all around automatic diver (self-winding) you can purchase right now for under $200.
With the Japanese Mako II you can an in-house movement (that hacks and manual winds), 200m of water resistance, solid proportionate sizing at 41.5mm, and all for under $200 all day (most like around the $130 mark). It's also worth nothing that for the price I purchased this watch for, I was incredibly impressed with the machining and finish on the stainless steel case.
Read the full Orient Mako II review for more insights and photos!
Orient Ray II
| | |
| --- | --- |
| Price Range: | $120 – $200 |
| Water Resistance: | 200m |
| Case Dimensions: | 41.5mm x 47mm x 13mm |
| Lug Width: | 22mm |
| Movement: | Orient Caliber F6922 (Mechanical) |
Don't like the look of the Orient Mako II, well here's the Orient Ray II! Essentially, these two watches are the same except for some styling differences. Take note of the dial markers, bezel font, and bracelets. The dial markers are simple lume cylinders. The bezel font is wider and bolder than the Mako II. The bracelet on the Ray II is more stylized and features some polished detailing.
Essentially, the Ray II is the more "dressy" version of the Mako II but still with the same technical specs that would make it a reliable dive watch.
See more info and photos on our Orient Ray II Review!
Invicta Pro Diver
| | |
| --- | --- |
| Price Range: | $50 – $100 |
| Water Resistance: | 200m |
| Case Dimensions: | 40mm x 48mm x 14mm |
| Lug Width: | 20mm |
| Movement: | Seiko NH35 (Mechanical) |
Anyone looking for a reliable dive watch has come across the Invicta Pro Diver. Few brands are as polemic and dividing among the watch community. Whether it's the fact that the Pro Diver is a Rolex Submariner homage or whether it's the general tone of the brand's messaging and voice, you'll inevitably encounter someone in the watch community who will look down on an Invicta Pro Diver. But you know what? They can shove it. This is a 40mm stainless steel dive watch built around the reliable NH35 automatic movement that you can own for under $100 all day.
Check out our full Invicta Pro Diver review!
Vosok Amphibia
| | |
| --- | --- |
| Price Range: | $75 – $150 |
| Water Resistance: | 200m |
| Case Dimensions: | 39mm x 46mm x 15mm |
| Lug Width: | 18mm |
| Movement: | Vostok 2416 (Mechanical) |
The Vostok Amphibia – many a watch collector's guilty pleasure. Vostok is a legacy Soviet Union brand that survived the fall of communism to continue operating today. The Vostok Amphibia here is in my opinion one of the most unsung horological accomplishments in recent horological history. It was the first dive watch that the Soviets could manufacture that could withstand ocean depths up to 200m.
With an in-house movement, classic acrylic dome, intriguing bi-direction friction bezel, and unique design perspectives, the Vostok Amphibia is the ideal budget dive watch for anyone looking for something not quite on the beaten path.
Want more info on this iconic dive watch? Read our full review!
Scurfa Diver One
| | |
| --- | --- |
| Price Range: | $230 – $300 |
| Water Resistance: | 500m |
| Case Dimensions: | 40mm x 47mm x 14mm |
| Lug Width: | 20mm |
| Movement: | Ronda 713SM |
I've said it before and I'll say it again, I don't understand how Scurfa Watches makes money. They pack their dive watches with so many premium features while putting out a build quality with top notch fit and finish. There's no way we could do a list of the best dive watches and not include the Diver One.
500m of water resistance, fantastic wrist presence at 40mm, and even the option of a titanium case for under $300, if you at all have any inclination or desire to try a Scurfa Diver One, I suggest you go for it. My only regret is that I took too long to get one on wrist.
Read our Scurfa Diver One Review for more insight, photos, and more!
Citizen Promaster Diver (BN0151-09L)
| | |
| --- | --- |
| Price Range: | $120 – $300 |
| Water Resistance: | 200m |
| Case Dimensions: | 43mm x 48mm x 11.5mm |
| Lug Width: | 20mm |
| Movement: | Citizen E168 (Eco-Drive Solar Quartz) |
Unique design, legendary build quality, pure functionality, solar powered movement – the Citizen Promaster Diver is our go-to recommendation for anyone who asks us for a truly economic, no-fuss, dive watch. Citizen's Eco-Drive technology makes this an ideal choice for someone who doesn't want to have to keep their mechanical watch wound or someone who doesn't want to have to fumble around with battery changes every couple of years. In our opinion, Solar quartz is the true essence of sustainability, self-reliability, and functionality. Plus, this Promaster Diver just looks awesome – so all those other features are just a plus.
Explore more photos, stats, and insights on our Citizen Promaster Diver review!
Orient Kamasu
| | |
| --- | --- |
| Price Range: | $190 – $300 |
| Water Resistance: | 200m |
| Case Dimensions: | 41.5 mm x 47mm x 12.8mm |
| Lug Width: | 22mm |
| Movement: | Orient Caliber F6922 (Mechanical) |
Relatively new to the Orient Dive Watch line-up, the Kamasu offers a fresh new design perspective allowing for some stylistic variety as well as additional premium features. For instance the Kamasu differs from the Mako II and the Ray II by being offered in different colors like red and green. More prominently you can also note that the hour hand is an arrow as opposed to a baton or sword hand. The other beefed up feature the Kamasu has compared to it's Mako and Ray cousins is the inclusion of a flat sapphire crystal.
Check out our Orient Kamasu Review for more details!
Dan Henry 1970
| | |
| --- | --- |
| Price: | $290 |
| Water Resistance: | 200m |
| Case Dimensions: | 40mm x 45.7mm x 14.8 |
| Lug Width: | 22mm |
| Movement: | Seiko NH35 (Mechanical) |
Dan Henry is a collector who turned his passion for iconic vintage watches into a microbrand. The brand's goal is to offer riffs on iconic vintage watch designs and tropes at affordable prices so everyone in the watch community can enjoy them. Dan Henry succeeded in that endeavor. No other Dan Henry release made as big a splash as the now famous Dan Henry 1970 compressor automatic dive watch.
Featuring a memorable interior dive bezel (operable from the 2 o'clock crown), the Dan Henry 1970's unique but approachable design, use of the reliable NH35 movement, and fantastic price tag of under $300 makes it an ideal choice for anyone on the lookout for an affordable dive watch.
Read our Dan Henry 1970 Review right here!
Citizen Ecozilla (BJ8050-08E)
| | |
| --- | --- |
| Price Range: | $250 – $370 |
| Water Resistance: | 300m |
| Case Dimensions: | 48mm x 48mm x 18mm |
| Lug Width: | 24mm |
| Movement: | Citizen B873 (Eco-Drive Solar Quartz) |
Read the case dimensions in the table above – you're not mistaken. The Citizen Ecozilla is 18mm thick and it wears very large at 48mm in diameter. This is not a dive watch for anyone with a wrist under 7 inches like me (unless you're fine with looking like you're wearing a bread plate on your wrist). But if you're looking for a dive watch with a no-nonsense design, high functionality, clean aesthetics, and an ideal fit for larger wrists, the Citizen Ecozilla is for you. Plus, it's powered by Citizen's Eco-Drive technology, which means you get all the incredible benefits of a solar powered watch (that may or may not look like it's eating your arm).
Seiko Prospex SNE 38mm
| | |
| --- | --- |
| Price Range: | $260 – $495 |
| Water Resistance: | 200m |
| Case Dimensions: | 38mm x 46mm x 11mm |
| Lug Width: | 20mm |
| Movement: | Seiko V147 (Solar Quartz) |
Think all Seiko Dive watches only come in over 43mm – 45mm? The Seiko Prospex SNE58 measures at an incredibly tasteful 38mm in diameter. Powered by the Seiko V147 solar quartz movement, the SNE58 is an ideal choice for anyone looking for an "everyday" wearer that can also stand up to robust and rugged wear when necessary.
Some downsides though of a dive watch in this size is that since a dive bezel is present, the actual amount of readable space on the dial is very small. If there wasn't a dive bezel then there would be more space for a larger dial (but then we wouldn't have a dive watch). So, if you need a smaller diver that has fantastic "everyday" watch possibilities and you aren't too worried about the dial being too small, the Seiko SNE58 would be a great choice.
Seiko Prospex Samurai
| | |
| --- | --- |
| Price Range: | $380 – $600 |
| Water Resistance: | 200m |
| Case Dimensions: | 43.8mm x 47mm x 13mm |
| Lug Width: | 20mm |
| Movement: | Seiko 4R35 (Mechanical) |
Sharp angles, an elongated spear seconds sweep, and an industrial-leaning knurled bezel and crown – it didn't take long for the watch community to become infatuated with the Seiko Samurai. Artfully balancing itself between functionalism and aesthetics, the Seiko Samurai is the perfect dive watch for anyone who is looking for a larger timepiece that's designed slightly out of the box. Many of the angles are more reminiscent (to me) of industrial design than traditional dive watch design. This is in contrast to the Seiko Sumo and Seiko Turtle which take their design cues from fluid and organic curvature.
Want to learn more? Check out our Seiko Samurai review!
Seiko Prospex Turtle
| | |
| --- | --- |
| Price Range: | $380 – $600 |
| Water Resistance: | 200m |
| Case Dimensions: | 44.3mm x 48mm x 14mm |
| Lug Width: | 20mm |
| Movement: | Seiko 4R36 (Mechanical) |
Another darling of the watch community, the Seiko Turtle represents one of the more quintessential affordable dive watch options for anyone's collection. While the humble Seiko Turtle has come a lot way from it's original re-imagining with all different variants and limited editions out there, you can still snag one of the original SRP777 on amazon for around $380. With that price tag you get Seiko's legacy of reliable dive watches you can trust as well as a workhorse in-house mechanical caliber, legendary Seiko lume, and a comfortable wearing experience unlike any other.
For more info, be sure to read the full review!
S
eiko Ana-Digi Tuna SNJ025 (The "Arnie")
| | |
| --- | --- |
| Price Range: | $300 – $500 |
| Water Resistance: | 200m |
| Case Dimensions: | 49.5mm x 49.5mm x 14.3mm |
| Lug Width: | 22mm |
| Movement: | Seiko H851 (Ana-Digi Solar Quartz) |
First gaining notoriety after fans noticed Arnold Schwarzenegger wearing it in the 1987 film, Predator – this Ana-Digi Tuna earned the nickname "The Arnie." Ana-Digi refers to the hybrid time readout that the dial features with both a traditional analog layout as well as a digital screen at 12 o'clock. Certainly one of the more nuanced and unique iterations of the Seiko Tuna, it's certainly worth a consideration if you're in the market for an affordable dive watch.
You get 200m of water resistance, a reliable solar quartz movement (H851), and a case design that can take a beating and still be counted on to perform – all for under $500 depending on when you can snag a deal. Also be warned that this is a very large dive watch that would most likely be best suited for larger wrist. If you have the opportunity to try one on before you buy it, certain do so.
Want to learn more? Check out our release coverage when this reissue was announced.
Spinnaker Croft
| | |
| --- | --- |
| Price Range: | $280 – $400 |
| Water Resistance: | 150m |
| Case Dimensions: | 40mm x 47mm x 13.8mm |
| Lug Width: | 20mm |
| Movement: | Seiko NH35 (Mechanical) |
There are a lot of players in the affordable dive watch for microbrands. But over time the trend of increasing their pricing more and more each year is becoming more commonplace. That's why Spinnaker stands out to us. Specifically, the Spinnaker Croft as a classic 40mm dive watch with its familiar but refreshing design is worthy to be considered for any watch collector on the hunt for an affordable dive watch.
Depending on the model, you should only be into the watch for between $280 – $400. For that price you're getting an original design, your choice of some really fun dial colors/textures, 150m of water resistance, the reliable Seiko NH35 movement, and classic case dimensions.
Steinhart Ocean 39
| | |
| --- | --- |
| Price Range: | $380 – $600 |
| Water Resistance: | 300m |
| Case Dimensions: | 39mm x 47mm x 13mm |
| Lug Width: | 20mm |
| Movement: | ETA 2824-2 or Sellita SW 200 (Mechanical) |
German based brand Steinhart watches is often misunderstood but honestly for good reason. They aren't necessarily a microbrand since they put out a lot of units. They're designs are for the most part homage inspired from classic Tudor and Rolex designs (at least of their dive watch lines). So where does that leave them in terms of their brand perspective and vision? I'm not quite sure – but what I am sure about is that they put out a fantastic quality dive watch for an incredible price tag.
Case in point: the Steinhart Ocean 39. Assembled in Germany from Swiss parts, the Ocean 39 is quite possibly one of the best options for someone in the market for a dive watch under 40mm that perfect sits under the radar. Swiss movement, sapphire crystal, 300m of water resistance, ceramic bezel, and famous build quality – you should seriously consider a Steinhart if you're in the market for an affordable dive watch.
For more insights on this fascinating brand, be sure to check out our Steinhart Ocean 39 GMT review!
Yema Superman Heritage
| | |
| --- | --- |
| Price: | $450 |
| Water Resistance: | 200m |
| Case Dimensions: | 39mm x 48mm x 11mm |
| Lug Width: | 19mm |
| Movement: | Ronda 515 FE (Quartz) |
Maybe you want a dive watch that features a classic vintage design, that also isn't too "out there" design-wise but also has a unique pedigree? You're looking for the Yema Superman Heritage. Founded in 1948, French based brand Yema has a rich horological history that's often easy to overlook. But it's a history that they are very keen on honoring and preserving with their release of the Superman Heritage, a re-release of the original 1963 model.
This is as faithful a vintage re-issue as one can get. From the double down crystal, to the classic no-frills aluminum insert, and down to the iconic hand style and unique bezel locking feature, the Yema Superman Heritage should honestly be on more people's radars. Now the one thing to note here is that there is an automatic version and a quartz version. We're recommending the quartz version since you can get one for under $500 (while the automatic version is twice as much).
Seiko Prospex Sumo
| | |
| --- | --- |
| Price Range: | $600 – $1500 |
| Water Resistance: | 200m |
| Case Dimensions: | 45mm x 52.6mm x 12.9mm |
| Lug Width: | 20mm |
| Movement: | Seiko 6R35 (Mechanical) |
This one is special for me – the Seiko Sumo (SBDC033) was my first dive watch and I'll always recommend it to anyone who it looking for a solidly built dive watch with a beautiful design that wears with incredible comfort. It's initial release in 2007 was noteworthy simply because unlike many other Seiko dive watches the Sumo wasn't based on a vintage design – it was a unique take on a 45mm dive watch.
Most notable about the wearing experience of the Seiko Sumo is the 20mm stainless steel bracelet. A 45mm watch on a 20mm bracelet shouldn't work, but the unique design of the case contours to your hand effortlessly and allows the 20mm bracelet to be just right. The big complaint is that while the wearing experience is strong, visually seeing a 20mm strap on a watch this large makes the visual proportions look off. As a happy Sumo owner for many years I can tell you that this was not an issue for me at all. Check out the latest Seiko Sumo models featuring new colors, a beefed up movement, and a sapphire crystal.
Check out our full run-down and insights on the Seiko Sumo!
Hamilton Khaki Navy Scuba Auto
| | |
| --- | --- |
| Price Range: | $550 – $750 |
| Water Resistance: | 100m |
| Case Dimensions: | 40mm x 50mm x 13mm |
| Lug Width: | 20mm |
| Movement: | Hamilton H-10 (Mechanical) |
The Hamilton Khaki product line is most well known for its field watches, but a lot of people forget they also make automatic dive watches as well. The Hamilton Khaki Navy Scuba Auto line is a selection of 40mm dive watches with a memorable but aggressive design. Sharp angles and bold legibility lend themselves to the Hamilton Khaki Navy being one of the more interesting (in our opinion) "everyday" dive watches on this list. With just a strap change you can be set for an office gig or for putting the watch through its paces in a sporty setting.
Hamilton is a Swatch family brand which also means that it's in-house automatic calibers are based on ETA movements, which is another reason the Hamilton Khaki Navy is being featured here. The Hamilton H-10 caliber is based on the ETA C07.611, which is a robust and reliable movement that most notably features 80 hours of power reserve.
Tissot Seastar 1000 Powermatic 80
| | |
| --- | --- |
| Price Range: | $550 – $750 |
| Water Resistance: | 300m |
| Case Dimensions: | 43mm x 43mm x 12.7mm |
| Lug Width: | 21mm |
| Movement: | Powermatic 80 (Mechanical) |
Another Swatch family diver that often gets overlooked, the Tissot Seastar 1000 Powermatic 80 is a great choice for someone with larger wrists looking for a dressy diver to wear at work/in the office. While all the tech specs are there to make this a fantastic contender for any sort of outdoor conditions, the reality is that this watch is also very shiny, which suppresses some of the more form-following-function design notions you'll get with some other watches and nudges it slightly more in the realm of a dressy/flashy diver.
The bezel is polished ceramic which catches a lot of light – in addition the case, raised markers, hands, and bracelet options (where applicable) all feature polished surfaces which gleam when light hits them. The watch calls a lot of attention to itself – not in a negative or gaudy way though. But in a way that maybe someone who was looking for a more subtle dive watch would think twice on. But if you have a larger wrist and you're looking for something of a dressy diver, the Tissot Seastar 1000 Powermatic 80 is worth considering.
Zelos Swordfish
| | |
| --- | --- |
| Price Range: | $350 – $500 |
| Water Resistance: | 200m |
| Case Dimensions: | 40mm x 46mm x 12mm |
| Lug Width: | 20mm |
| Movement: | Seiko NH35 (Mechanical) |
Zelos is another one of those microbrands that just totally gets it. They've figured out their design language, learned what it takes to make high quality watches in their own way, and they're just putting out solid release after solid release. Of all the watches they've put out though, the Zelos Swordfish is the one that's stuck with me the most.
Clean, aggressive angles converge together and give the Zelos Swordfish the essence of its design. It's something very unique and immediately recognizable once you know what it is. Plus with the addition of a sandwich dial presentation, the aesthetics of the watch are varied and dynamic. There are few watch designs out there that I love to sit and study like those from Zelos.
The Swordfish also comes in a variety of different finishes and colors and Zelos has already released multiple generations of this watch. They also sell out very quickly so if this is a watch you're interested in, get in the know about new releases sooner rather than later.
Bulova Devil Diver
| | |
| --- | --- |
| Price Range: | $550 – $800 |
| Water Resistance: | 200m |
| Case Dimensions: | 44mm x 45.9mm x 14.6mm |
| Lug Width: | 20mm |
| Movement: | Miyota 821D (Mechanical) |
So why is it called the Devil Diver? In the 1970s Bulova released the Oceanographer which at the time featured dial text boasting a water resistance of "666 feet." After that it didn't take long for owners of the watch to coin the nickname. Recently Bulova has begun to reach into its past and pull re-issues and re-imagined designs from the archives, the Bulova Oceanographer "Devil Diver" was one of them.
Featuring an unapologetically vintage design near devoid of right angles, the Bulova Devil Diver should be counted among those dive watches that would be best suited for larger wrist sizes. At 44mm in diameter and almost nearly 15mm thick, this is a very large dive watch. But one that would be an ideal choice for someone who wanted something with vintage design appeal.
Mido Ocean Star in Titanium (and Stainless Steel)
| | |
| --- | --- |
| Price Range: | $600 – $800 |
| Water Resistance: | 200m |
| Case Dimensions: | 42.5mm x 49mm x 11.75mm |
| Lug Width: | 22mm |
| Movement: | Mido Caliber 80 (Mechanical) |
The Mido Ocean Star was my first experience with a titanium watch and I very much encourage anyone that's even a bit interested in this timepiece to go for the titanium model. The lightness of the watch made it an ideal everyday wearer – at 42.5mm is has great wrist presence without the weight and bulk of some other dive watches. Plus the thickness at under 12mm only supports a more comfortable wearing experience.
The slightly muted grey tones with the orange highlights also add a unique twist of personality to the watch. Also as a Swatch brand, this diver too enjoys the modified ETA C07.611 with a fantastic 80 hour power reserve.
Want to learn more? Head over to our Mido Ocean Star Review!
Gavox Avidiver
| | |
| --- | --- |
| Price Range: | $650 – $700 |
| Water Resistance: | 200m |
| Case Dimensions: | 43mm x 50.8mm x 12.8mm |
| Lug Width: | 22mm |
| Movement: | Miyota 9015 (Mechanical) |
The Gavox Avidiver was one of the first microbrand dive watches to ever really help me appreciate what was possible in the independent microbrand space. Owned and operated by watch lover turned brand owner, Michael Happé truly creates watches that he loves and that has special significance either to his background, his interesting horology, or his home country of Belgium. It's the true essence of a passion project with all the benefits (for us) of that passion amounting to something fantastic.
That's where the Avidiver comes in – this is an internal dive bezel watch that also doubles as a pilot's GMT. You can see it in the aesthetics as well – a robust dive case but adorned with dial features and hands that are all aviation in spirit.
Check out the full Gavox Avidiver for more insight!
Baltic Aquascaphe
| | |
| --- | --- |
| Price Range: | $500 – $600 |
| Water Resistance: | 200m |
| Case Dimensions: | 39mm x 47mm x 12mm |
| Lug Width: | 20mm |
| Movement: | Miyota 9039 (Mechanical) |
French based microbrand Baltic has earned a place in many watch collector's hearts. With their unique design language combining vintage aesthetics with high modern design, Baltic timepieces have the absolute magic of being easily recognized from across the room.
The Aquascaphe captures all the romanticism of a vintage diver while also offering you something that feels fresh and reliable. At a handsome 39mm in diameter with a double domed sapphire crystal and a beads of rice bracelet, this is for anyone that loves indulging in horological nostalgia while also supporting a boutique microbrand.
See more photos and insights on our Baltic Aquascaphe review!
Raven Trekker
| | |
| --- | --- |
| Price Range: | $700 – $740 |
| Water Resistance: | 300m |
| Case Dimensions: | 39mm x 47.5mm x 13mm |
| Lug Width: | 20mm |
| Movement: | Miyota 9015 (Mechanical) |
Based in Kansas, Raven Watches is the creation of Steve Laughlin who set out to create a microbrand that reflected his love of adventure, travel, and exploring the outdoors. He succeeded. Among the many successful dive watches that Raven has put out, the Trekker stands as a particularly noteworthy highlight.
At 39mm with a tough, no-nonsense design, the Trekker is designed with a slight lean towards vintage design and a hard lead of keeping it simple but functional. It's a straightforward design that gets all the small details just right in order to ensure it functions the way it's supposed to while also looking good (but not drawing too much attention to itself). Camp with it – have it on your wrist while you explore a new city – get work done on your laptop with it as your desk diver. The Trekker is one of the few truly versatile watches out there.
Nodus Avalon
| | |
| --- | --- |
| Price Range: | $700 – $750 |
| Water Resistance: | 200m |
| Case Dimensions: | 43.5mm x 48mm x 12.75mm |
| Lug Width: | 20mm |
| Movement: | Miyota 9015 (Mechanical) |
Nodus Watches hit the microbrand scene hard in 2017. Balanced composition, contemporary aesthetics, and modern interpretations of classic design tropes are the hallmarks of every piece that Nodus Watches offers. A particular favorite of mine is the Nodus Avalon – a 43.5mm hefty dive watch that hugs your wrist and can easily become one of your more comfortable watches.
The crown at 4 o'clock also ensures that while the watch is on the larger size, the crown shouldn't dig into your wrist. The dive watch has a very forward-focused design presentation which is great for legibility and ease of using the bezel. For anyone whose looking for something with a bit more modern design appeal that also has strong wrist presence without feeling top heavy, the Nodus Avalon would be a great choice.
Check out more photos and insights on our Nodus Avalon Review.
Certina DS Action Diver 38mm
| | |
| --- | --- |
| Price Range: | $750 – $800 |
| Water Resistance: | 200m |
| Case Dimensions: | 38mm x 46mm x 12.20mm |
| Lug Width: | 19mm |
| Movement: | Powermatic 80 (Mechanical) |
Here in the United States, we don't see too many models from Swiss legacy brand Certina, which is a shame. Quality, fit and finish, as well as brand history are highly valued by Certina – and it's apparent in their timepieces.
The DS Action line features many iconic designs from the brand, but its the DS Action Diver 38mm that's made it's way on our list of best dive watches. With respected sentiment towards classic design but featuring bold hands for strong legibility, the DS Action Diver 38mm represents exactly what most people want in a dive watch. But the 38mm with the 19mm lug width gives the watch a presence that's also slightly high design and subtly modern with it's presentation.
I'd suggest the DS Action Diver 38mm to anyone interested in a quintessential dive watch that could potentially serve as their "one watch" collection with the right combo of watch straps.
Halios Fairwinds
| | |
| --- | --- |
| Price Range: | $750 – $775 |
| Water Resistance: | 200m |
| Case Dimensions: | 39mm x 48mm x 12.4mm |
| Lug Width: | 20mm |
| Movement: | Sellita SW200W200 (Mechanical) |
Halios is one of those microbrands that figures out what makes them special and then they just do their best to now screw that up. Pioneered by longtime horology enthusiasts Jason Lim, Halios' roots go back to 2009, but it wasn't until a few years later when they started making headlines with the Seaforth.
After that, there have been several key releases in the brand's timeline. One of the more recent iterations to make a splash on the dive watch scene is the Fairwind. With a smaller than trendy case diamater of 39mm and with a robost 200meters of water resistance, the Fairwind can handle anything you throw at it. Ideally, if you were in the market for a dive watc with key desgin notes from a vintage aesthetic (but also one that you could still rely on), the Halios Fairwind would be a great fit for you.
CWC 1983 Royal Diver Reissue
| | |
| --- | --- |
| Price: | $860 – $1100 |
| Water Resistance: | 300m |
| Case Dimensions: | 41mm x 47mm x 11mm |
| Lug Width: | 20mm |
| Movement: | Swiss Ronda (Quartz) |
It's tough to get more of an authentic military watch than a CWC – specifically this 1983 Royal Diver Reissue. CWC was formed in the 1970s in order to obtain British MOD contracts to supply timepieces. It was during the 1980s when they began to provide the MOD with some of their first quartz divers. That's what this CWC timepiece is a reissue of.
Featuring an MOD spec asymmetrical case, SuperLuminova, quartz ETA 955.122, and some true to life authentic military dive watch credentials, we at TBWS always recommend a CWC to anyone whose looking for something with a vintage military design.
Get the full history and rundown on our CWC 1983 Royal Diver Reissue.
Doxa Sub 200
| | |
| --- | --- |
| Price Range: | $950 – $990 |
| Water Resistance: | 200m |
| Case Dimensions: | 42mm x 46mm x 13.8mm |
| Lug Width: | 19mm |
| Movement: | ETA 2824-2 (Mechanical) |
Based on the original 1963 ref. 11804-4, the modern Doxa Sub 200 was released as a relatively affordable way for watch collectors to have an authentic connection with one of the most revered watch brands in dive watch history.
Available in 7 distinct colors, the Doxa Sub 200 is crafted to a robust but comfortable 42mm in diameters and the watch is powered by the always reliable ETA 2824 mechanical movement. Featuring a refreshing but "dated" design approach towards retro timepieces, the Doxa Sub 200 would be ideal for
Zodiac Super Sea Wolf Compression Diver
| | |
| --- | --- |
| Price Range: | $1195 – $1800 |
| Water Resistance: | 200m |
| Case Dimensions: | 42mm x 46mm x 13.8mm |
| Lug Width: | 20mm |
| Movement: | STP1 -11 (Mechanical) |
It's always interesting when a brand from the past is able to have new life breathed into it. That's exactly the case with Zodiac watches. Tracing its roots back to 1882, Zodiac watches enjoyed many accolades in it's time. However it wasn't until 1953 when they released the first Sea Wolf.
An iconic dive watch on its own, the Sea Wolf would ultimately be shadowed by its contemporaries of the time (the Rolex Submariner and the Blancpain Fifty Fathoms). However a unique design aesthetic endured and the Sea Wolf would continue to enjoy many iterations and designs over the years. While the brand did indeed struggle during the quartz crisis, they endured until 2001 when they were purchased by the Fossil Group.
Now the Zodiac Sea Wolf is enjoying a new resurgence of popularity. It's particular vintage-based design format lends itself well to many color combinations, design motifs, and limited edition runs. But beating beneath all that color, is the true heart of a dive watch legend.
Dive Watch Terminology: Understanding The Basics
Everyone that's considering purchasing a dive watch needs to be familiar with the basic elements of what makes the watch unique. Even if you're not planning on using your watch to scuba dive, knowing the following terms and features are crucial to being an informed watch enthusiast – I encourage everyone to review and learn the following items (ordered by priority):
Water Resistance
Also known as "Depth Rating," this is what gives the dive watch its purpose – without water resistance it's not a functioning diver's watch. Water resistance refers to the number of meters (or feet) below sea level that a watch can withstand the pressure of the ocean and still be reliable upon to function. As one descends lower and lower into the ocean, the force and pressure of the ocean becomes great and greater, literally causing pressure to squeeze the watch, which can impede it's reliability.
The minimum water resistance you want is truly 100M (or 300ft). This is if you're actually looking to dive with the watch. If you're not planning on actually diving and are wearing your dive watch as more of a fashion piece then you have some flexibility here.
Rotating Bezel
One of the more iconic features of a dive watch, the rotating bezel is paramount in defining a dive watch. The bezel rotates counter clockwise to line the 12 o'clock position center "pip" with the minute hand of your dive watch. From that point, there should be ticks and numbers on your bezel that allow you to quick read how much time has passed as the hour hand moves around the dial.
A rotating bezel can either be exterior faceted to the watch or it can be an interior rotating bezel like on a compression dive watch.
Luminescence
Often shorted and referred to as "lume," this is a special type of phosphorescent paint that's applied to the hands and dial of the watch. The function of lume is to absorb sunlight when the watch is still topside and before the diver enters the water. After diving in and as the diver descends, visibility gets lower as the sunlight doesn't penetrate very deep into the ocean.
Since the watch lume was "charged" above the water, is no glows in the dark underwater, allowing the diver to still easily see their watch and track their dive time. Some lumes are made better than others and it can often be a distinguishing mark between a reliable dive watch and a not-so-reliable one.
Gasket
A gasket refers to a rubber (or neoprene) fitting that is often fixed on open points of entry where water may penetrate into a watch. You'll find gaskets at the openings for the crown, caseback, and crystal. These gaskets act as a rubber seal helping to protect and improve the watch and its water resistance.
Screw-Down Caseback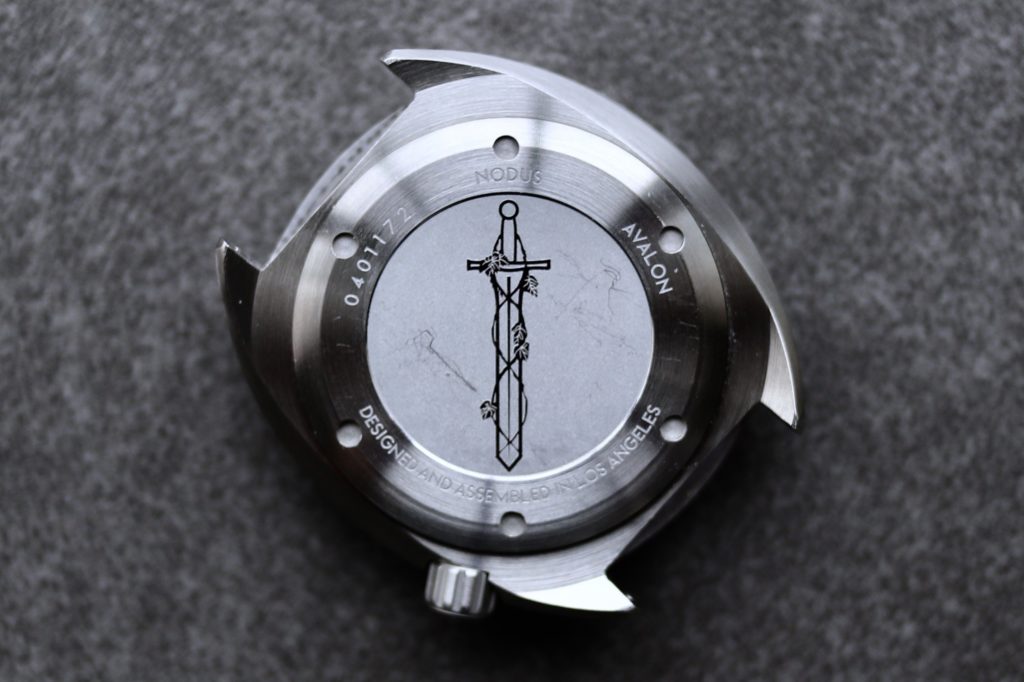 A screw-down caseback refers to a caseback that fastens to the watch via screw threads as opposed to simply snapping on via a friction fit. Screw-down casbacks offer greater water resistance since the screw threads are more proficient at keeping the caseback secure. This helps keep the environment inside the timepiece static and secure while the pressure of the ocean presses down on it.
Screw-Down Crown
The Screw-down crown utilizes a threaded connection that secures the watch crown to the case. This provides stronger water resistance and more protection for the watch from potential leaks while the diver is descending. A screw-down crown isn't technically necessary for a watch to be considered a dive watch, but it's one of those extra features that doesn't hurt.
Helium Escape Valve
A helium escape valve (also known as a helium release valve) is a feature that's only really functionally necessary for commercial professional divers who conducting saturation diving. Saturation diving is a method of deep sea diving that relies on divers utilizing a mixture of gases to remain under water (in a diving bell) for extended period of time.
One of the gases utilized in this method of diving is helium. Helium presents some issues for dive watches because the gas particles are so small they can often squeeze through gaskets and damage the watch. A helium escape valve built into the watch case offers an easy exit point for the helium gas, directing it away from the critical components of the watch.
Commonly Asked Questions About Dive Watches
What is the point of a dive watch?
The primary purpose of a dive watch is to help the diver track how much time they've spent underwater and to align that dive time with the air from their tanks that they've used. As such, having high water resistance, legibility, as well as luminescent markers and hands (glow in the dark for deeper, darker depths), is crucial for a dive watches' function.
Do people actually use dive watches?
The secret of the watch world is that most dive watches aren't actually being used for diving. Dive watches in our current horological trends are treated as fashion pieces or possibly to give the wearer some piece of mind if they're taking part in physical or outdoor activities.
The rigorous standards and testing that most dive watches undergo makes them great general candidates for robust, sports watches (or even just tool watches) that can be relied upon, but very rarely is that on dives. Most divers are using wrist-mounted dive computers, which make a traditional dive watch obsolete. Some divers do tend to wear a dive watch just as a form of safety redundancy in case the computer fails though.
What company makes the best dive watches?
If you're looking to actually dive with your watch, the best recognized brands for functional dive watches are Seiko, Citizen, Doxa, CWC, Tudor, Rolex, and Omega. However, if you're not looking for a dive watch to actually dive with (which is perfectly acceptable) then any of the brands shared in this list would be excellent options.
How much does a dive watch cost?
The price range is very large at approx. $50 to $50,000+, but the cost of the watch is often driven up if it's a luxury watch featuring precious metals and/or a dive watch with very complicated functions. Truthfully, for the basic function of a dive watch without anything else superfluous, you don't need to pay an arm and a leg depending on what you fall in love with.
Why do dive watches have rotating bezels?
Rotating bezels are designed for divers to easily conduct underwater timekeeping. This is crucial in order for them to time their dives and know how much time they've spent under water.
Are dive watches in style?
Yes – the fascinating aspect about a dive watch in regards to style is that as a canvas, the dive watch format is adaptable to many different design trends. There are minimalist divers; there are robust sporty divers; and there are dressy divers. As such, a dive watch will always be in style, regards of what "style" means over time.
How long does a battery last in a dive watch?
Approx. 1 – 3 years depending on the battery quality and the watch. If your dive watch is mechanical (meaning it requires no batteries) then you don't need to worry about battery life.
What is a good entry level dive watch?
The Seiko Turtle and Orient Mako II are generally two very highly recommended entry level dive watches. They represent a good combination of reliable functionality as well as pricing options.
Is It OK to shower with a dive watch?
Yes – for a true dive watch that has a crown and caseback that screws down, you can shower with the timepiece. For the most part, most watches with at least a rating of 5ATM (50 meters) of water resistance are suitable for the water levels you'd see in a shower. However, what you need to be conscious of is the level of heat the watch is subject to. Watches with a WR of 100m but lack a screwdown crown and caseback, probably shouldn't be exposed to hot water for a long period of time. The other factor to consider is shower products – if left on a watch, certain soaps and products can dry up under the dive bezel or caseback lip and can cause issues down the road. As a best practice, if you shower with your dive watch, ensure that you rinse all the soap/shampoo of it before wrapping your shower up.
What is the best iconic dive watch?
The Rolex Submariner, Blancpain Fifty Fathoms, Doxa Sub 300T, and Omega Seamaster are iconic dive watches with history, technological innovations, and classic designs woven into their DNA.
This list is ever growing – if there are any watches you feel deserve to be included, please let us know in the comments below and we'll evaluate it!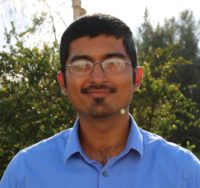 Kaz has been collecting watches since 2015, but he's been fascinated by product design, the Collector's psychology, and brand marketing his whole life. While sharing the same strong fondness for all things horologically-affordable as Mike (his TBWS partner in crime), Kaz's collection niche is also focused on vintage Soviet watches as well as watches that feature a unique, but well-designed quirk or visual hook.