Preface: so after episode 71 of the podcast where we talked about watch writing and horology photography, I wanted to try something different. In an effort to curb my normal foul-mouthed verbosity (and to create a more efficient review free of fluff and bullshit) I'm writing a Seiko* Sumo review with Haikus. Let me know your thoughts in the comments below – this was actually a lot of fun to work on.
______
First diver purchased
Two years ago for a cruise –
Expectations? None
Not too much online
And not too many reviews
But something called me
Perhaps the dial
Or it could have been the case
– something connected
Ordered the sumo
– sized the bracelet – put it on.
I never looked back.
The Case:
Though wide, case curves well
sits comfortably on wrist –
Brushed and polished steel
Long sweeping curves stretch –
connect lug tip to lug tip
– Bold but subtle case
Though the case is big
It by no means is bulky
– Balance from soft curves
Case surrounds bezel
Grips exposed at 6 & 12 –
Not common, but fun.
The case curvature
with the brushed and polished steel
– A dressy diver
The Dial:
Blue – blue – wide hue range
Blumo hue varies in lights
One watch – many sides
Applied round markers –
Bold matte lume wrapped in polish
– Legibility
White details contrast
leverage both light and dark
– Legibility
Beveled chapter ring
Creates depth and eye-intrigue
– Legibility
The Bracelet:
Solid steel endlinks
Tops are brushed – sides are polished
Dress/Tool – in between
Lug width an issue
Some folks feel it is too small
Small bracelet – Big watch
But dress and tool meet
When bold features are balanced
Small bracelet – Big watch
Lug to lug profile
Gives wrist presence and comfort
But strap pairings? Tough
Space from case to lugs
too large so most straps can't fill –
Watch can look bucktoothed
NATOs are best choice
Other than stock bracelet, though-
no fault in either
The Movement:
The 6R15
Date wheel – 23 jewels
50 hour reserve
Accurate and true
Hand-wind and automatic
"Seiko, use it more."
Final Thoughts
One watch – many sides
Dress diver meets tool diver
– Often overlooked
With Seiko divers
SKX – turtle – big names
Sumo gets sidelined
Key quality here –
Strange among Seiko divers
-where dress and tool meet
Seiko divers are
core utility drivers
-but not the Sumo
Easy to pass by
The Seiko sumo could be
But a gem to miss
______
Standard MSRP for the Seiko Sumo has fluctuated a lot recently, especially with the addition of the new Gen 3 models. But check out the popular Seiko Sumo models below – a lot of fun dial colors for a Seiko Diver that doesn't get enough love from the watch community.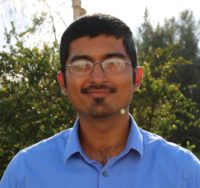 Kaz has been collecting watches since 2015, but he's been fascinated by product design, the Collector's psychology, and brand marketing his whole life. While sharing the same strong fondness for all things horologically-affordable as Mike (his TBWS partner in crime), Kaz's collection niche is also focused on vintage Soviet watches as well as watches that feature a unique, but well-designed quirk or visual hook.