A lot has changed for the Seiko Sumo over the past several years. A new generation of Sumo models were released in 2019 (Generation 3) bringing some new simple changes for this dive watch.
Seiko Sumo Specs
Case Dimensions:
45mm x 52.6mm x 13.5mm
Lug Width:
20mm
Crystal:
Sapphire Crystal (updated from Hardlex)
Lume:
Seiko Lumibrite on hands, markers/indices, and unidirectional bezel Pip

Power Reserve:


70 hour power reserve (updated from 50)

Movement:


6R35 (updated from 6R15)
In light of many of these new changes, I felt compelled to return to this review. Many of the observations and assessments are still valid and applicable for those who are in the market for this humble and overlooked diver's watch from Japan. And that's specifically what I wanted to address with this update – the fact that the Sumo is still overlooked after all these years among Seiko watches.
The Sumo has always been forgotten in place of other divers like the Seiko Turtle or even the Seiko 5KX models. But I can't help but wonder "why?" – the Seiko Sumo was the first dive watch I ever purchased and it absolutely set the bar far too high for other dive watches. It's a little dressy with a mix of polished and non-polished stainless surfaces. But it's also a very large, comfortable, and robust stainless steel dive watch with 200m water resistance, screw down crown, and screw down case back. So while I'm certainly biased, it is a bit strange that it's never really taken off.
But I have two theories on why this has never been a popular timepiece.
Why Isn't the Seiko Prospex Sumo Popular? Two Theories.
Unlike the Seiko Turtle, Samurai, 5KX models, 62mas, Tuna, and many more Seiko Prospex models, the Sumo isn't based on a historical vintage design. It was initially released in 2007 (generation 1) with 2015 seeing the release of the generation 2 versions.
While there were no real changes between Gen 1 and Gen 2, Generation 3 (2019) has certainly brought the most changes. But from its introduction, it's operated in a price point area of being a bit more expensive than "affordable" divers and a bit more affordable than more expensive divers like the Marinemaster.
So psychologically, I think there just may not be many consumers who are looking at that true mid-range diver market. They're either looking for an "affordable" diver around $200 – $400 or they're in the $1000+ market. And being priced anywhere from $600 – $800, the Sumo just doesn't seem to fit in with trends around the watch community's budget habits.
Commonly Asked Questions About The Seiko Sumo
Which Seiko is the sumo?
The Seiko Sumo can refer to many different watches all considered part of the "Sumo" series. Among the three generations, the most recent model reference numbers are: SPB101J1 and SPB103J1. Discounted models include SBDC033 (Blumo) and SBDC001.
What is the weight of the Seiko sumo?
188g on bracelet according to Seiko.
What is the difference between the Seiko sumo and the other Seiko models?
The Seiko Sumo is a distinctly separate case shape and design than other Seiko Prospex diver models. The case dimensions in particular set it apart from the rest as well as the bezel.
Is Seiko Sumo discontinued?
No – the 3rd Generation models were released in 2019. However the generation 1 (2007) and generation 2 (2015) models are discontinued since the newer generation pieces are now available.
The other issue with the Seiko Sumo is the sizing. My wrist size is under 7 inches in diameter. A 45mm watch shouldn't be comfortable – but the Sumo is! I think the spec sizing on paper generally turns people away. But I'd certainly encourage everyone to still try it on before you buy it just in case or buy from a retailer that has a good return policy.
With all that said, my time with the Seiko Sumo represented very formative years for me as a watch collector. It helped me define what I did and didn't like about watch collecting and it's always going to hold a special place in my horological heart. That said, here's to hoping that one day this watch gets the love it deserves – until then, I hope everyone enjoys the Haiku Review below.
Preface: so after episode 71 of the podcast where we talked about watch writing and horology photography, I wanted to try something different. In an effort to curb my normal foul-mouthed verbosity (and to create a more efficient review free of fluff) I'm writing a Seiko Sumo review with Haikus. Let me know your thoughts in the comments below – this was actually a lot of fun to work on.
______
First diver purchased
Two years ago for a cruise –
Expectations? None
Not too much online
And not too many reviews
But something called me
Perhaps the dial
Or it could have been the case
– something connected
Ordered the sumo
– sized the bracelet – put it on.
I never looked back.
The Case:
Though wide, case curves well
sits comfortably on wrist –
Brushed and polished steel
Long sweeping curves stretch –
connect lug tip to lug tip
– Bold but subtle case
Though the case is big
It by no means is bulky
– Balance from soft curves
Case surrounds bezel
Grips exposed at 6 & 12 –
Not common, but fun.
The case curvature
with the brushed and polished steel
– A dressy diver
The Dial:
Blue – blue – wide hue range
Blumo hue varies in lights
One watch – many sides
Applied round markers –
Bold matte lume wrapped in polish
– Legibility
White details contrast
leverage both light and dark
– Legibility
Beveled chapter ring
Creates depth and eye-intrigue
– Legibility
The Bracelet:
Solid steel endlinks
Tops are brushed – sides are polished
Dress/Tool – in between
Lug width an issue
Some folks feel it is too small
Small bracelet – Big watch
But dress and tool meet
When bold features are balanced
Small bracelet – Big watch
Lug to lug profile
Gives wrist presence and comfort
But strap pairings? Tough
Space from case to lugs
too large so most straps can't fill –
Watch can look bucktoothed
NATOs are best choice
Other than stock bracelet, though-
no fault in either
The Movement:
The 6R15
Date wheel – 23 jewels
50 hour reserve
Accurate and true
Hand-wind and automatic
"Seiko, use it more."
Final Thoughts
One watch – many sides
Dress diver meets tool diver
– Often overlooked
With Seiko divers
SKX – turtle – big names
Sumo gets sidelined
Key quality here –
Strange among Seiko divers
-where dress and tool meet
Seiko divers are
core utility drivers
-but not the Sumo
Easy to pass by
The Seiko sumo could be
But a gem to miss
______
Standard MSRP for the Seiko Sumo has fluctuated a lot recently, especially with the addition of the new Gen 3 models. But check out the popular Seiko Sumo models below – a lot of fun dial colors for a Seiko Diver that doesn't get enough love from the watch community.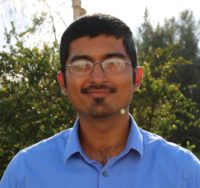 Kaz has been collecting watches since 2015, but he's been fascinated by product design, the Collector's psychology, and brand marketing his whole life. While sharing the same strong fondness for all things horologically-affordable as Mike (his TBWS partner in crime), Kaz's collection niche is also focused on vintage Soviet watches as well as watches that feature a unique, but well-designed quirk or visual hook.