Few modern Russian watches are as iconic as the Vostok Amphibia (sometimes also called the Vostok Amphibian). Made culturally relevant today by Wes Anderson's "The Life Aquatic with Steve Zissou," most informed watch collectors are aware of the Ship's Wheel and Scuba Dude dials as iconic standard bearers for the Vostok Watches brand.
Jump To:
Common Questions | Specs | Case | Crown | Bezel | Dial | Bracelet | Movement | Final Thoughts
What many aren't aware of is just how many different dial and even case combinations there are within the Vostok Amphibia (and even Komandirskie) wrist watch models. There are currently over 10 different Amphibia diver watch cases and even more dial variations which accounts for too many options to count – and they're all incredibly affordable.
Commonly Asked Questions About The Vostok Amphibia
Is Vostok Amphibia a good watch?
Yes – it's an affordable automatic watch with iconic dive watch history and it's available in many different case styles and dial colors. Most other brands would struggle to compete with what Vostok is offering.
Are Vostok watches accurate?
No – by today's standards the Vostok Amphibia has an average accuracy of anywhere between -20/+60 seconds a day, which is a very large gap.
Is Vostok Amphibia worth the money?
Yes – for under $150 you can own a piece of dive watch history with a unique in-house movement offered in a large variety of case and dial options.
What Watch Does Steve Zissou wear?
He wears a Vostok Amphibia 420 Case with the Ship's Wheel Dial in black. The model reference is 420526.
Vostok Amphibia Specs and Features
Case Dimensions:
39mm x 46mm x 15mm
Lug Width:
18mm

Movement:


Vostok 2416 Automatic Movement (in-house)
Crystal:
Acrylic Dome
Style:
Unique, Vintage Dive Watch
Water Resistance:
200M
But what are we dealing with here – are we looking at a hidden gem or just another low quality watch to avoid? With Amphibia watches some lines tend to blur but what is undeniable is that this watch brings something to the table that many other watches just can't even compete with – let's dive into the review.
An Iconic Watch Case and Design
The Amphibia case (pictured above with a modded bezel) is particularly noteworthy simply because of its roundness and lack of robust angles. Other Amphibia models will have sharper angles either in the lugs or even in the bezel. But here the roundness is actually quite welcome for me because it puts the dial elements forward facing.
With this watch case the first thing you'll notice is the usually dial. Like other Vostok Amphibia this model has no crown guard, which helps preserve the roundness of the case. In terms of how the watch "feels," it's crafted from stainless steel and for the price it feels pretty solid. One could make the argument that for a 200m water resistance dive watch, it may feel a bit light. But that's not something I personally subscribe to.
If you heard our podcast on the history of the Vostok Amphibia then you'll know that judging the Amphibia in general on the same standards as other divers just doesn't compute. It's apples to oranges as far as I'm concerned. In a nutshell though, this is essentially an automatic movement compression diver. The Soviets couldn't mill stainless steel as precisely as other more industrialized European nations.
So in order to achieve the water resistance they needed from a dive watch that they needed, they went with a very resourceful compression case design. This basically means that as the pressure of the ocean increases on the crystal, caseback, and watch case, a series of gaskets take the brunt of that pressure and actually increase the case's water resistance – the harder the pressure of the ocean, the more the gasket works to increase water resistance.
The case however does show damage and scratches easily because its so highly polished. But you'd be hard-pressed to find a watch like the Vostok Amphibia that wears damage and age so well. In fact, as you can probably tell, there are already some dings and scratches on mine that I've come to see as a badge of honor. No Vostok Amphibia should be completely scratch-free.
From the side the case displays an interesting profile. The lugs have a downward slope, which accentuates the almost circular UFO shape of the case. What I love about this model is that it's probably one of the more delicate case profiles in the whole Amphibia suite. It's almost more reminiscent of 1950s and 60s dress watch cases.
The overall wearing experience is comfortable since the case size is on the more wearable/smaller spectrum (39mmx46mmx15mm). So unlike other dive watches, you won't necessarily have to be fighting with bulky lugs or watch width's the extend beyond the width of your wrist.
The overall appeal of the Amphibia case though is that quite simply it just looks nautical as hell. It looks almost like a porthole. The circular shape of the case is the porthole structure and the iconic Amphibia bezel dots look like porthole bolts. This nautical theme is even more prevalent with the Ship's Wheel dial and the iconic Scuba Dude.
The Decoupling Crown (No, It's Not Broken)
One of the more interesting and unique aspects of any Amphibia is the wobbly crown. In brief, the crown will feel broken when you handle it. Folks reach out to me every week saying that their new (or vintage) Vostok Amphibia are broken because the crown is all wobbly.
This is actually a genius design feature where the crown and stem system is spring loaded in two pieces. When the crown is screwed in, it's two pieces. When unscrewed and slightly pulled out, it's engaged into one piece. This was done so that when the watch is under extreme ocean pressure, the crown doesn't stab into and damage the movement. So if you buy the Amphibia and the crown is all wobbly, don't worry. You just joined the beloved TBWS #wobblycrowncrew.
Quality wise though the crown on these modern Vostok Amphibia can be an issue. Although the function seems to be fine. The actual quality of the metal used and the threading seem to have gone downhill since the days of the USSR. When you're using the crown it can feel a little tinny and thin. For me it's not a deal breaker though because this watch still offers a lot for the price, but it's worth being conscious of before you purchase.
Humble, Bi-Directional Bezel
The bidirectional bezel is another aspect for buyers to get used to. The bidirectional bezel was popular with vintage dive watches since the manufacturing process was easier. Obliviously many of the dive watches that the Amphibia was contemporary with back then upgraded for the more reliable unidirection click bezel. However the Amphibia still rocks the bidirectional option.
This is the result of the fact that the Vostok Amphibia basically hasn't stopped production since it started in the late 60s. As the USSR started collapsing many of its treasured watch factories simply started closing (since they were all government owned). During this time ownership of the factory essentially changed hands gradually to product distributors and local Chistopol city stakeholders because the government began handing out ownership shares in the company in order to pay its debts.
This kept production alive because the people who were owed money simply just started selling Vostoks wherever they could around the world to recoup their payments.
Because of this the Vostok Amphibia has basically remained unchanged in production functionalities. I tell folks all the time it's literally a vintage dive watch that's still in production. This really adds a lot to the charm as far as I'm concerned. But in terms of the bidirectional bezel, it has it's pros and cons.
Pros are that obviously you can move in any direction you want to set the bezel. A big con is that sometimes the friction action (opening chapter name for my teenage years in my soon to be released Memoir) can be a bit loose, slightly adjusting on its own. But the great thing is that the modding community around Vostok Amphibia is HUGE, cheap, and really a lot of fun. Modding your Amphibia bezel is really easy and can yield some really interesting looks. Plus Vostok actually supports this by offering a whole suite of fun and different bezels for folks to buy and swap around. Both of the bezels mods pictured above were purchased from Meranom/Vostok.
A Colorful, Fun Dial With Vintage Vibes
Vostok has really embraced the history of the Amphibia by having modern versions of almost every dial that the iconic dive watch has ever used. Simple and legible dials all the way to more graphically inclined ones (plus everything in between) – I can confidently state that there is a Vostok Amphibia Dial variation to satisfy every single watch collector's taste. The dial I've chosen for my Amphibia 420 is the semi-iconic paratrooper dial.
The dial has a slight sheen to it, which can be fun to spot in the right serendipitous lighting. On my piece there is a super slight, almost invisible gradient where the bottom portion is a touch lighter. It may be hard to see in photos, but in person it brings a nice refreshing note so the color doesn't feel too one-dimensional.
The markers are painted on Arabic numerals with the iconic USSR Red Star at 12 o'clock. Unfortunately the Arabic numberals aren't lumed. However, there are little dots above each marker, which are lumed. The lume itself really isn't great, but for a watch in this price range I've totally seen way worse (but obviously don't expect Seiko lume).
This lume is also on the Vostok Amphibia's hands. The hands that Vostok has chosen to use today have been used in pieces are far back at the late 70s/early 80s. The hour hand is a very basic triangle on a rectangle while the minute hand is an elongated bar that tapers towards the ends. Overall these two work in tandem quite well to support legibility (especially in relation to the markers). The seconds hand can be a bit odd.
On most of these new Vostok Amphibia pieces, it's red where on much older pieces the seconds hand was the same color as the hour and the minute. The red can pop a bit more, however when put in front of green dials like this Amphibia, the colors tend to get a bit muddled, making it hard to spot. The second hand's little pip does support legibility a bit though.
However, the fact that the seconds hand is just a little too short to reach the ticks on the outside perimeter of the dial may annoy some folks. For me it's not that big of an issue. Also, the Amphibia crystal is the iconic and functional acrylic dome (#datdome).
The Bracelet Is Very Bad
The overall feel of the bracelet as soon as you handle it is that it's very thin and tinny feeling. The end links are hollow and the clasp mechanism isn't really the best. It's really not the best quality bracelet, so don't expect to wear it on there for long.
The coolest thing that the bracelet has going for it though is that aesthetically it really fits the look of the watch. The other interesting point to keep in mind is that since the Vostok Amphibia is basically still a vintage dive watch that's still in production in modern Russia, the bracelet is right inline with that. Weirdly enough, it feels like a vintage dive watch bracelet.
Regardless, I would suggest to anyone that when they bought a Vostok Amphibia with a bracelet, that it would be prudent to also get some NATOs or other fun straps. My Amphibia tends to be a strap monster in that it really look incredible on anything. The grey strap you're seeing in this Vostok Amphibia Review is a custom suede piece from good friend of the TBWS podcast: @ealeathergoods. The Amphibia lug width is 18mm.
The In-House Vostok 2416 Movement
Like almost every aspect of the Vostok Amphibia, the 2416 caliber movement has history as well. Unlike many other Soviet mechanical watch calibers, the Vostok 2416 movement seems to be entirely soviet designed as opposed to bought or …"borrowed" from other neighboring European or overseas manufacturers, which was common for some other Soviet watch movements.
The 24xx line of movements started as hand wind calibers (like the famous 2409/2414 (w/ date wheel), and it wasn't until about the 1980s when an automatic rotor was added, resulting in the 2416 we know and love today. This movement has remained relatively unchanged since it's creation almost 40 years ago, which is (again) totally inline with it being a vintage dive watch that's still in production.
The Vostok 2416 movement accuracy is rated at -20/+60 Seconds a day with approximately 31 hours of power reserve. In addition to automatic winding, it can also be manually wound. Interestingly enough Vostok claims that the 2416 movement has an average service term of 10 years. I'm assuming that means they're claiming the movement can go about 10 years without needing service. Considering how reliable and robust they made these movements to be back in the USSR, I believe it.
However it should be noted that some people have had QC issues with modern Vostok pieces. Nothing too raise any alarms, these are normal things that can happen with any type of product distribution on a global scale like this. But hand settings and movement lubrication issues have been noted.
These are easily addressed and fixable (if they even come up at all) and they present a good opportunity for someone to get into Vostok modding, which is a blast.
Final Thoughts
I'll leave you with this – the Vostok Amphbia offers something that's truly becoming less and less available in horology: fun. In my opinion the Vostok Amphibia makes watch collecting fun again! You can find yourself caught in a black hole of looking up Amazon or Meranom listings until eventually seeing something you love. Then you brace for impact before you go and look at the price – but to your gleeful surprise, it's only around $80 or so.
That's a fun and positive shopping experience that doesn't happen anymore. With almost any other brand that same experience would end with a price tag that I would never be able to afford. But with the Vostok Amphibia that's not the case.
But more than just the affordability of the piece, there's so much history. When you're wearing the Amphibia on your wrist you're wearing a piece of ingenious USSR technical innovation that occurred in a necessity-driven vacuum. The soviets designed this thing to suit their needs and they didn't take any cues from any other contemporary dive watches of the time (the Submariner or the 50 Fathoms).
Instead the look of the Amphibia was driven by how they worked within their constricted manufacturing practices (be sure to check out Ep. 78 of the TBWS podcast for a full breakdown of the incredible history of the Vostok Amphibia). It's a testament to that original drive and design know-how that we're still wearing and loving these things today.
On Amazon Vostok Amphibia Prices* usually hover around $100 to $150. But on Meranom (the Official Retailer of the Vostok Factory in Chistopol) the prices tend to be a few bucks less and the selection is MUCH larger (however shipping can take several weeks if you're in the US).
If you have any questions or comments about the Vostok Amphibia or any Vostok model, please let me know in the comments below!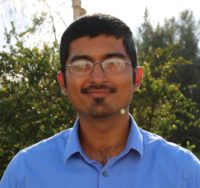 Kaz has been collecting watches since 2015, but he's been fascinated by product design, the Collector's psychology, and brand marketing his whole life. While sharing the same strong fondness for all things horologically-affordable as Mike (his TBWS partner in crime), Kaz's collection niche is also focused on vintage Soviet watches as well as watches that feature a unique, but well-designed quirk or visual hook.