If you're starting to get interested in watches or horology in general, don't go to the internet for help. The internet is full of so much disillusioned and financially desensitized misinformation that's of no value to you. You'll see articles talking about how $10,000 for a beginning watch collection is cheap – or how you shouldn't waste your time with certain brands over others because they're not truly "horologically authentic."
Jump To "Basic Elements of A Watch Collection:"
Casual Watch | Sporty Watch | Storage | Straps | Tool
Jump To "Collection Examples:"
Rolling With It | Design Forward | Going Retro | Outdoorsy | Attention Seeker
The watchfam is intrinsically toxic and if you're going to get into watches you need to see that poison for what it is when you immediately encounter it. I've been in a lot of collecting niches over the years and watch collecting has been the most unique. Truly fulfilling watch collecting punishes ignorance and rewards research and introspection, but that gets complicated when you're not necessarily researching or introspecting the right way.
If you're starting to build your watch collection and you're thinking "what can I buy that will impress other watch collectors?" Stop. Just stop that line of thinking. Burn you cash and throw the ashes in the ocean if that's how your thought processes is flowing. If you don't know how to buy what you like to make you (and only you) happy, then building a watch collection isn't for you.
Just imagine if you went to a restaurant with a group of people and ordered something to eat that you thought would impress everyone else at the table. It's your food – order whatever you want. It's your wrist – buy whatever watch you want. The most fulfilled and happy watch collectors I've ever met are the ones who didn't give a damn what anyone else thought about what was on their wrist.
With that said, the toxicity of preconceived notions for watch collecting are usually always financially based. By that I mean "if you can't afford [whatever watch] then it's not worth starting a watch collection" or "If [whatever watch] is all you can afford, then your collection is no good. You'll need to scale up." With this concept in mind, one's budget becomes inflated with "how good" of a watch collector they are (i.e. if you're budget is too low, your collection is bad). This is the wrong way of thinking.
To illustrate the absurdity of qualifying one's watch collection to their budget (and the even more nefarious instance of qualifying their worth as a collector to the brands in the collection), I'm going to show you that for $200 or less you can build an incredibly fulfilling watch collection – a collection you can be proud of if you just throw away the notion of appeasing other people's taste and focus on what you want. $200 is still a lot of money, but we're talking everything you would potentially need if you were just looking to test out the waters.
Common Questions About Watch Collecting
What should a watch collection have?
There are 5 essential items that a watch collection should have: an everyday watch, a sporty or weekend watch, a watch box or tray, some additional straps, and a strap changing tool.
Is a watch collection a good investment?
No – there are very few watches that represent strong investments. We generally only tell people that Rolex timepieces represent good investments. However we also don't recommend watches as an investment given the volatility and unpredictable nature of the industry.
How does watch collecting work?
The concept of watch collecting is based on the notion of building a suite of watches and watch paraphernalia that represent something you're interested in. Whether that's as a complement to your fashion or as a peripheral collection to your love of aviation, watch collecting is a very personal practice and is unique individual to individual.
What are some popular brands of watches?
On the expensive luxury watch end, you'll see Tudors, , Tag Heuer, Omegas, Rolexes, Breitling, Cartier, and many other swiss timepieces. On the more affordable side of things you'll see Seiko, Timex, Fossil, Casio, Citizen, Invicta, and even some microbrands.
We also generally recommend people buy new watches as opposed to vintage watches if they're just starting to collect.
Let's run through what I would constituter as the absolute minimum a general, well rounded collection would need – i.e. your "Watch Collection Basic Elements."
Watch Collection Basic Elements
Here are the basics of what every collection should have at a minimum.
#1)
Casual Watch
You need an everyday watch – I don't care if that's a huge honking diver or a 37mm three hander. Every watch collection needs what one would constitute as their casual, everyday watch.
#2)
Sporty Watch
If you're going to be hiking, or doing something sporty outdoors, you do need some sort of "sporty vibes" watch. Hell, even if you don't do anything outdoors, you need a weekend watch of some type – something to differentiate your mentality in contrast to your casual watch. You can also think of this as your "weekend" or "vacation" watch.
#3)
Watch Display/Storage
Please don't just let your watches be strewn all over the place. Put them in a box, a tray, a roll – something. Your watches need a home. It's how you show them respect. Don't let your watches become clutter.
#4)
Additional Straps
Whether its an additional NATO strap, rubber, or anything really. Do consider having an extra strap option or two in the collection. Strap changes can really change the wearing experience and make your watch feel like new. Plus strap options can offer many forms of expression through your timepiece.
#5)
Strap Changing Tool
You may be able to get away without having one if you're dealing primarily with NATOs and quick change straps so this one is optional. But in case you do need one – get one and learn how to use it (here's Long Island Watch showing us how it's done).
With $200 being our "all-in" budget, you don't necessarily have to buy all your essential components at once. The minimum I'd recommend if you were testing the waters with watch collecting would be to get a casual watch and some sort of display or storage.
5 Example Collections
For fun I've built out 5 different watch collections for under $200 below organized by the type of vibe someone would be going for. Just to let folks know, the links I'm using below are affiliate links*.
Rolling With The Vibes | Total: $164
I love this collection – we're huge Timex fans here at TBWS. Very few brands can offer the horological history, design chops, and affordability of Timex and this collection here highlights that. The Weekender is our (ironically) everyday wearer – your casual vibes. It's a clean, 3 hand quartz watch that's sized to a modest but tasteful 38mm. There are a lot of dial and color options so certainly check out what's available.
The Expedition Scout screams camping vibes – or just anything outdoorsy. Hell, do yard work in it – it'll still be perfect. Polarized against the Weekender it's not as casual and more "purposeful" in it's appearance thanks to the more aggressive case design and slightly larger size at 40mm.
Your weekend and weekday watches live on a simple but beautiful wooden tray – keep it by the front door – next to your bed. Anywhere. You won't have to fuss with a watch box and the wooden tray instantly gives your watches a home.
You'll even have room for your two additional straps from Ritche and Barton. Both offer leather strap choices to help you contrast and change-up your wearing experience from the included straps with both Timex pieces. Explore the options and find one that speaks to you – both are quick change straps as well.
All in, you should be at around $164 give or take.
Design Forward, Clean But Bold Aesthetics | Total: $185
Sometimes you want the watch on your wrist to be expressive of your love for design – watches can generally express themselves in two ways, the case and/or the dial. Your casual watch is the Skagen Signatur, an almost Bauhaus inspired dial layout featuring a carefree interplay between straight lines and circles, which adds a very easy to follow but unique aesthetic to your everyday vibe.
The Fossil Minimalist brings its design expression to play with the case – unique lug shapes and a very slim and aesthetically pleasing case profile set this design apart from the Skagen while also simultaneously complementing it in a collection. The dial being a bit more casual is what (in my opinion) makes it more of a weekend watch, however these two can be interchanged for whatever scenario or occasion you'd like.
Your Skagen and Fossil will live on the Oirly Wood Jewelry Tray, which features a wood design, microfiber interior, and clean miter edges to create a safe but also aesthetically pleasing home for your timepieces. Both of these watches can easily be dressed down with a NATO, so be sure to grab at least one of those as well (you may need to also grab an extra pair of spring bars since both these watches have quick-change straps).
All in, you're looking at around $185 or so.
Going Retro | Total: $200
It's not about the watch – it's about the feel you're going for. Let's go retro – in this context I'm using retro to encapsulate the time period from the 1970s to the 1990s. With that said, no retro watch discussion can be had without Braun watches. Popularized by Dieter Rams for Braun, the classic and most memorable look for the Braun watch design didn't come about until the 1980s with the initial advent of their wall clocks. Uniquely melding quintessential industrial design visual functions along with a sense of subdued playfulness, a Braun watch is ideal for anyone with an affinity for industrial design, contemporary art, and a retro look.
The Casio F91W-1 was introduced in 1989 at a time period where a quartz, multifunctional timepiece was a personality statement. The design is unapologetically "retro" and is most defined by the fact that it's remained unchanged and still aesthetically acceptable in almost every context today.
Don't change the straps on these watches – they deserve to be kept as is. but you can then take those extra savings and put them into the Holme & Hadfield watch display unit, which creates a unique combination of wood and display glass to give your retro watches an almost "art display" type of home on your desk, bedside, by the front door, or wherever you want to show them off to the world.
All in, you're probably pushing it right to max at $200, but you can buy yourself some wiggle room if you're able to get the Braun on sale or just during a time when the price is low.
All Outdoors, All The Time | Total: $192
You don't like dress watches – that's awesome because your collection doesn't need anything remotely resembling a dress watch. For everyday wearability you cannot beat the Casio MDV-106 (aka the "Duro"). It's built on the classic dive watch format – highly legible three hands, raised lumed markers, dive bezel, and a reliable case. The Casio MDV-106 is ideal as your everyday wearer since you can easily (if you want to) swap out the rubber strap and throw it on either a leather strap or a NATO to make it aesthetically appropriate for whatever occasion you need it for.
Pure nuts and bolts with a no-nonsense "throw whatever you got me at" design, the Casio G-Shock DW-9052-2V is THE ubiquitous weekend/outdoor watch. Multi-functional, bold look, nearly indestructible case design, your collection will be all the better for having it.
No-nonsense watches deserve a no-nonsense home. The OARIE Leather Valet Tray is the perfect place to keep your Duro and Casio DW-9052 since its just a piece of synthetic leather that's joined together with button snaps to create a tray for your watches as well as your extra straps and strap tool.
Playing your cards right here should put you in around $192.
Listen, I Just Want People To Look At Me – Alright?! | Total: $197
Just wanting to be seen is totally fine – you don't have to want anything other than that as long as you're honest with yourself about it. "I want a watch that will make me look good and catch people's attention." While there are multiple ways of interpreting that, I opted to interpret these as flashy watches or those that would potentially impress other non-watch people.
With that definition you need a chronograph – multiple dials and hands always catch other people's attention and can generally bring an "interesting" vibe to your overall look. The Fossil Grant Chronograph fits the bill really well as your casual watch by being bold, intricate, but also approachable enough to be worn everyday.
Two-tone is always eye catching – in this context the Quartz Invicta Pro Diver 30021 is two tone, beautifully blue, and larger (44mm) than the typical pro diver 89260B, which will give it much more presence and bling-factor on your wrist. Be sure to get a solid watch box (easily possible for under $30) that will create a display window presentation for your watches. Plus grabbing an extra NATO would be smart since the Invicta will look fantastic on a NATO.
All in, you should be at $197. Invicta and Fossil watch prices tend to get pretty low at times so getting below even this number is very much possible.
Final Thoughts
$200 is a lot of money, but in the world of watches it actually isn't much. However there is no true connection between what you can spend and how happy you are with your watch collection. My first automatic Seiko SNK is still in my collection and it brings me more joy than other watches I've had which costed me 10x what I paid for the Seiko (about $70). Buy with your heart and you can't go wrong.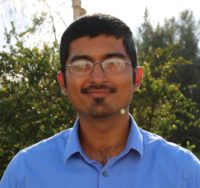 Kaz has been collecting watches since 2015, but he's been fascinated by product design, the Collector's psychology, and brand marketing his whole life. While sharing the same strong fondness for all things horologically-affordable as Mike (his TBWS partner in crime), Kaz's collection niche is also focused on vintage Soviet watches as well as watches that feature a unique, but well-designed quirk or visual hook.