Scurfa Watches is one of those watch brands that I knew I would immediately love if I actually ended up buying one. From the original Diver One D1-500 to the most recent Treasure Seeker, Paul Scurfield and the work he was doing with his niche brand of no-nonsense, highly tested and reliable timepieces kept coming up on the TBWS podcast. But fate and other forces out of my control just kept preventing me from actually getting one on my wrist.
Jump To:
Specs | Case | Dial | Strap | Movement | Overall
Until fate finally threw me a bone and placed me in the same room as a Scurfa Watches Diver One. But not just any model, the Diver One in titanium. While the stainless steel models were always the first ones on my radar, the titanium option is the one that truly clicks with me.
One of the oddest disconnect I've had to contend with while being a watch reviewer after all these years is the difference between seeing a watch online and actually having it on the wrist in-person. When folks talk about Scurfa watches, Paul Scurfield's history as a professional diver and his passion as a Rolex and Tudor collector always come up. So in my mind, I was expecting the Diver One to be just another watch thrown in the bucket of microbrand "submariner homages."
Scurfa Watches Diver One Specs
| | |
| --- | --- |
| Case Dimension | 40mm x 47mm x 14mm |
| Lug Width | 20mm |
| Case Material | T2 Titanium |
| Water Resistance | 500m |
| Lume | Super Luminova BGW9 |
| Movement | Ronda 713SM |
The one thing I immediately knew when I put the Scurfa Diver One on my wrist is that I had made a huge mistake…
Let's dig into the details.
40mm Case Balancing Reliability and Wrist Presence
At 14mm thick, you'd think the Diver One case would be tall and top-heavy on the wrist. But's it's not – it's deceptively more comfortable than the specs would have you believe. In addition to the light-weight nature of the titanium case, the sizing balance allows the Scurfa Diver One to have an incredible wearing experience.
The main reason for this is due to the case design. At 40mm and with a 500m water resistance, the watch itself needs to be of substantial thickness in order to actually be reliable at that depth. While the overall watch thickness is where it needs to be for functionality, the sides of the case contour up.
This allows the actual portion of the watch that touches your wrist to be very minimal, which means visually it's just taking up less space on your wrist. Plus, the lug to lug is only 47mm, which means the watch most likely won't be protruding past the width of your wrist. All of this is a practice in subtle and brilliant design nuance of which I wish more brands were conscious.
The quality of the case construction is also punching far above the weight of the price range that it's in. The edges and bevels are finished very smooth and nothing seems like a QA afterthought since the fit and finish is incredibly tight.
In terms of the bezel, the action is incredibly smooth without feeling like you're compromising on bezel play. The clicks are firm and the action gives you just right amount of resistance. Along the edges the bezel teeth also provide just the right amount of grip without visually taking over the entire bezel – again, it's another exercise in balance. I also find the font on the aluminum insert to be incredibly legible when I used it to time random things (like my oatmeal).
To support the 500m water resistance, the case features a helium escape valve, screw down case back, and a screw down crown. The screw down crown's action is very smooth and crown positions click in and out very nicely.
Highly Legible Dial in Cobalt Blue
Functionality and design are emphasized even further with the Scurfa Watches Diver One's dial. Legibility is the name of the game here and that lunge to emphasize legibility is also what's informing the aesthetic qualities of the watch.
Classic sword hands combine with very thick markers to create both a bold design cue and some seriously powerful legibility. The hands themselves extend just far enough to the markers so as to allow for easy time-telling.
But there's something really admirable in the dial design here if you look closely. Technically, the hour hand's tip should be just touching the edge of the hour marker. But on the Diver One it's not and I suspect there's a good reason for that. At 40mm with a dive bezel, we're only really playing with a small amount of visual design space on the dial (approx. 30mm).
So if the hands were just touching the hour markers, it would give you more of a sense of being visually overcrowded than anything else. Opting to leave a small bit of open dial space between the hour hand and the marker allows for a sense of balance (which in my opinion is a stronger signal for legibility). It's these types of small details that separate businesses making watches and horology enthusiasts expressing something they're passionate about.
The dial is under a domed sapphire crystal and creates that fantastic dome distortion at certain angles on your wrist. I've also had a lot of fantastic "day lume" moments with this watch thanks to the generously applied Super Luminova BGW9 on the hands, marker, and bezel pip.
Comfortable 20mm Rubber Strap
Featuring a genuine rubber strap in the same deep cobalt blue as the dial, the Scurfa rubber strap was a bit of a surprise to me. In watches under the $300 range (especially those that feature high quality case materials) there usually has to be some sort of compromise somewhere in order to keep the pricing down.
But there's no compromise with the Scurfa Watches Diver One. The rubber strap is the perfect companion for this watch. It's very comfortable on the wrist while also giving you a very strong sense of reliability. While it was on my wrist, this strap emphasized that this is a tool watch.
The ends don't taper but they do feature a beveling along the edge that when compared to the squared off ends gives you a strong sense of vintage functionality. The hardware is also titanium which makes the whole package feel complete.
The case does feature drilled lugs. So if you did want to swap the rubber strap out for something else like a NATO you could do that easily. But honestly I never had the urge to change the strap on this watch while it was on my wrist.
Ronda 713SM Swiss Movement
The Ronda 713SM is a 3 hand Swiss quartz movement which feels like the perfect complement to the function-first mentality of the Diver One. Unlike many other quartz movements, the Ronda 713SM is a jeweled movement which also features serviceable/repairable metal parts. This is in opposition to the typical one-time-use plastic parts that you can often find in other drop-in quartz movements.
The battery life here is also longer than normal at 60 months (5 years). In terms of accuracy, you're always going to be in good hands with quartz reliability. The movement is rated by Ronda at -10/ +20 sec/month.
Final Verdict
Remember that huge mistake I mentioned in the beginning of this write-up? A few years back now I set out on a search for the perfect 40mm submariner homage. I just wanted a simple, no-nonsense 40mm sub case that wasn't overtly colorful or too "loud." Ironically, I eventually settled on the Invicta Pro Diver and declared that my search was over.
I was wrong – if only I had crossed paths with the Scurfa Watches Diver One back then. This watch is in my opinion one of the absolute best 40mm dive watches you can get for under $300 USD. I should have bought this watch back then and that's a regret I'll just have to live with. I've parted with that old Invicta Pro Diver and for now I've called off my hunt for a 40mm dive watch. But if things ever change in the future…
In the microbrand watch world you usually see design philosophy expressed in two ways. The first philosophy holds that a watch is created as an exercise in aesthetics. The second philosophy holds that a watch is created to serve a function – to be truly functional and not just spec-flexing with inflatable muscles.
In the wake of my time with the Scurfa Diver One most other microbrand divers feel like toys. Hell, I'll even throw some of the bigger players in the mix as well (Seiko – I'm looking at you). If I can leave you with anything after being able to share my thoughts here it'd be this.
If you're a watch enthusiast looking for a dive watch that only stands on merit due to aesthetic theatrics to "ooh" and "ahh" other folks, buy something else. But if you're looking for a reliable dive watch that you can be proud to wear for yourself as an exercise in function-first design while not breaking the bank, get a Scurfa.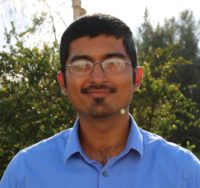 Kaz has been collecting watches since 2015, but he's been fascinated by product design, the Collector's psychology, and brand marketing his whole life. While sharing the same strong fondness for all things horologically-affordable as Mike (his TBWS partner in crime), Kaz's collection niche is also focused on vintage Soviet watches as well as watches that feature a unique, but well-designed quirk or visual hook.