The deep dark secret of the watch world is that there are more bad watch brands out there than good ones. By "bad" I'm referring to the quality of the timepiece and the actual value you get for the price you pay. This is a list of brands that don't fall into that category. This is a list of the good guys out there in the watch world – the true best affordable watch brands.
The other secret of the watch world is that most of the watch collectors you're going to meet are just crazy people. There are collectors out there who think $10,000 is affordable. In short, these collectors are insane and are not worth listening to. Sure, $10,000 may be a drop in the bucket to some, but for the rest of us that live on this planet called Earth, that's not a reasonable amount of money to wear on your wrist.
So let's get into it. Want to learn which affordable watch brands out there are the ones worth your time? Check out the list below.
Affordable Watch Brands Under $100
Casio Digital Watches
Few brands bring up the nostalgia and wonder of childhood like Casio. The iconic quartz watch brand is the key pioneer in digital watches and was instrumental in making that classic, retro watch vibe a fashion statement.
While Casio has its roots in the Post WW2 reconstruction of Japan in 1946, the brand took centerstage in the world of consumer goods in the 1970s by providing a whole roster of electronics like calculators, music instruments, and watches.
Casio digital watches are characterized by offering off-the-shelf user friendly functionalities powered by a digital quartz movement. While the brand does offer traditional analog watches, I'd recommend serious focusing on their digital offerings if you're looking for something retro-cool.
Flagship Models: WV-59DJ-1AJF, A168WA, F91W-1, CA53W-1 (Calculator Watch)
| Pros | Cons |
| --- | --- |
| Strong horological history at an affordable price | The designs aren't for everyone |
| A timeless retro design | Some of the functions can feel obsolete since our phones do everything now |
| Numerous integrated functions and tools | Models with metal bracelets look cool, but are pretty bad |
| Easily accessible | After market straps aren't really an option without lug adaptors |
| A huge variety of model options and variations | |
Timex
Never count out Timex. Few watch brands have as much claim to American horological fame as Timex. Established in 1845 as the "Waterbury Clock Company" in Connecticut, USA, Timex has always had a focus on high design and mass affordability. Timex has been a part of America's story for the turn of two centuries, two World Wars, a dizzying amount of technological advancements, changes in style, and so much more.
With an eye towards both classic designs as well as forward thinking functionality, I often tell people you could only be a Timex collector for the rest of your life and you'd live out the rest of your days without a complaint.
Flagship Models: Weekender, Expedition, Easy Reader, MK1, Marlin, Iron Man
| Pros | Cons |
| --- | --- |
| Strong horological history at an affordable price | Most options are Quartz (could be a con if you're only interested in Mechanical) |
| Designs and styles that span all style spectrums | Some Quartz Analog watches may have second hand alignment issues |
| Easily accessible | Designs tend to be "safer" |
| Timex Indiglo | |
Swatch Watches
In the 1980s, traditional Swiss watchmakers were feeling the full force of the "Quartz Crisis," a period of time in recent horological history characterized by the rise of digital watches and the decline of traditional mechanical watches.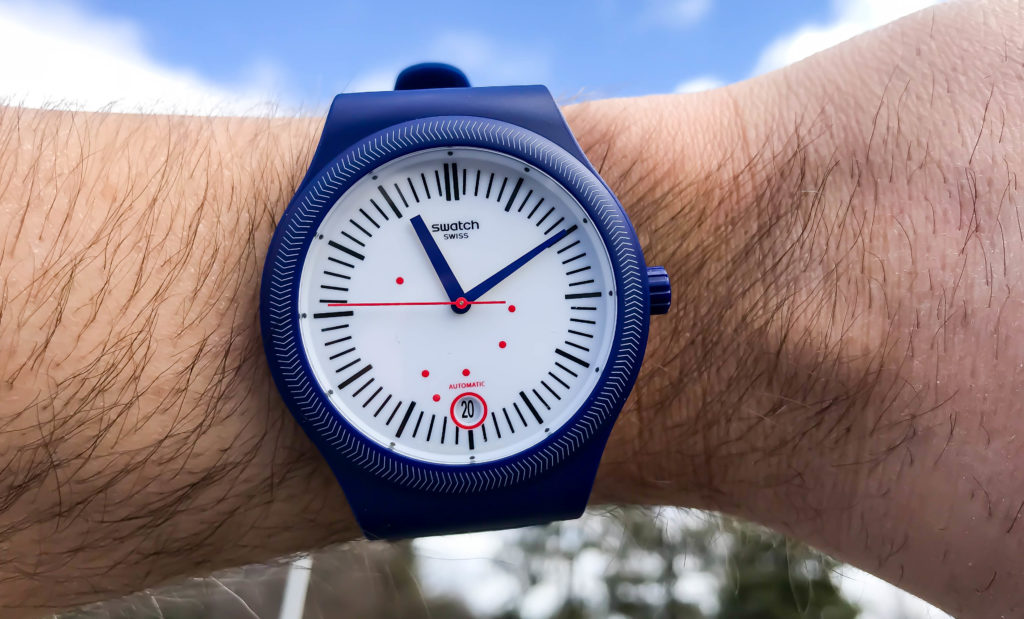 Swatch was developed as a direct result of the Quartz Crisis to compete with new digital watch brands that were scooping up entry level watch consumers. While Swatch couldn't compete with the new watch of quartz watch brands, they leveraged strong marketing tactics along with high concept designs to make their watches more "fun" or stylistically driven. That still very much informs their design ethos today through their innovative and fun designs and aesthetics.
The brand doesn't take itself too seriously and embodies the epitome of affordable quirky European design. If you think a Swatch Watch would be a fun addition to your look, totally go for it.
Flagship Models: Sistem51, Bioceramic, BIG BOLD
| Pros | Cons |
| --- | --- |
| Affordable Swiss Brand | Sistem51 watches cannot be serviced |
| Unique Designs | Some may see the designs as too "kitschy" |
| Perfect way to add a pop of color | Some models feature integrated straps (no options to swap straps out) |
G- Shock
There is no other watch brand on earth that offers more unique functionalities for such an affordable price as G-Shock. Developed by Casio in the 1980s, G-Shocks are synonymous with tough reliability. In fact, that's where the name comes from – the watch was conceived of to withstand any fall that a human would survive. Hence the name G-Shock – "gravitational shock."
With robust reliability at the core of the G-Shock's origin story, buying a G-Shock will mean that you'll have something on your wrist you won't have to baby or worry about. Plus, they include a dizzying array of functionalities and features in G-Shocks. Certain models will have other features over others so certain do your research and see what you gravitate towards.
Flagship Models: DW9052-1V, Casioak, DW5600, GWM5610-1, DW6900
| Pros | Cons |
| --- | --- |
| Iconic design | May not be comfortable on smaller wrist |
| Built to last | Strap changing can be difficult (usually impossible) |
| The most functions per dollar offered anywhere | Sometimes button layouts can be confusing (read the manual) |
| A wide variety of styles and colors available | Most will not fit under a shirt cuff |
Invicta
A controversial brand in most watch circles, Invicta has a slightly complicated and little understood history. The history of this particular affordable watch brand go back to the 1830s in Switzerland. From that time period until the Quartz Crisis, Invicta operated as any other traditional Swiss watch brand. But market fallout from the advent of digital watches caused the brand to go bankrupt in the 1980s. Then it was purchased in 1983 only to go under shortly after again. It wasn't until the early 1990s that the Invicta was reborn into what it more closely resembles today.
While many of their more outlandish designs are the butt of many horological jokes, their Pro Diver line represents in my opinion of the best Rolex Submariner homage style watches out there, which is why they're being included in this list.
| Pros | Cons |
| --- | --- |
| Great price for automatic movements (NH35) | Bracelet clasp isn't the best |
| Great execution of the 40mm Submariner Style Case | Can be some bezel play |
| Will look excellent on a NATO strap | Lume is quite bad |
| Can be dressed up or dressed down | |
Affordable Watch Brands Over $100
Vostok Watches
The quintessential former Soviet brand generally doesn't make many lists about best affordable brands – but it really should. With its roots going back to WW2, Vostok's fascinating history will satiate any history buff and let them know that the watch of their wrist is more than just a timepiece.
After WW2 the brand quickly earned a reputation for creating reliable, shock-, and dust-resistant timepieces (eventually becoming the preferred watch provider for the USSR Ministry of Defense. Vostok most memorable contribution to Soviet horology was the Vostok Amphibia, the first soviet made 200m dive watch. Vostok still makes the Amphibia today and in a variety of case styles and dial configurations.
Flagship Models: Vostok Amphibia, Vostok Komandirskie
| Pros | Cons |
| --- | --- |
| Rich horological history at an affordable price | Shipping times can be long |
| In-house automatic movement | Servicing can be difficult since its an in-house movement |
| Lots of case and dial options | Not totally suited for actual diving |
| Wild-card factor (this is not a common watch) | bi-directional, non-click bezel |
| | Bad Lume |
Tissot
Founded in 1853, Tissot is just one of many foundation Swiss brands that were acquired by Nicolas Hayek as a result of the fallout from the Quartz Crisis. But today the brand has very much been transformed into the foremost combination of traditional Swiss horological practices and affordability.
Tissot tends to have strong ties to sports like Basketball, racing, and more. This tends to inform some of their designs as being aesthetically flexible enough to be considered dress watches or more sport watches. However their inclusion here on this list of the best affordable watch brands is a result of the Swissmatic line – a product line that offers relatively affordable swiss made automatic watches. So if you're more inclined for something on the Swiss mechanical spectrum, I'd recommend Tissot.
What's especially noteworthy for Tissot is that they offer one of the most affordable mechanical chronographs today in their Swissmatic line.
Flagship Models: PRX, Swissmatic, Visodate, PRC
| Pros | Cons |
| --- | --- |
| Steeped in Swiss horological tradition | Sometimes the designs can be a bit under the radar |
| Very affordable mechanical movement models | Some of their chronograph models can be quite large on wrist |
| Classic stylings and designs | |
Citizen
This iconic Japanese brand is responsible for one of the largest innovations to quartz watch technology ever – solar powered movements. The Eco-Drive movement was developed by Citizen in the mid 1990s with the lofty goal to reduce the need for quartz watch battery replacement. The technology works on the basis of nearly invisible solar cells on the dial of the watch. These cells harness solar energy and store it to power the watch.
Even though the innovative Japanese watch brand earned its fame from cutting edge quartz movement innovations, its roots go back all the way to the early 1900s. As such, it's an affordable watch brand that's technology driven but still with a deeply rich and varied horological past to draw upon. There are very few ways one can go wrong with a Citizen timepiece.
Flagship Models: Promaster Diver, Avion, Ana-Digi Temp, Garrison, Ecozilla
| Pros | Cons |
| --- | --- |
| Eco-Drive solar powered watches | Being solar powered, you can't leave it in a drawer for months on end |
| Fantastic attention to quality and detail for fit and finish | More Eco-Drive options than mechanical options (for those who don't want solar or quartz) |
| Variety of dress and sport style watches | |
Seiko
Seiko was originally founded in 1881 in a small watch and jewelry shop. These humble beginnings would eventually lead to Seiko becoming the premier and most revered Japanese watch maker ever. Very similar to Timex for the US, Seiko has been involved in Japan's history spanning the turn of two centuries and nearly every historical event of note that the country has experienced. As such, there is no real one way to nail down their design ethos. Seiko produces watches across all design and budget spectrums.
But of particular note for our discussion here on affordable watch brands are the Seiko 5 and Seiko Prospex product lines.
Orient Watches
Orient Watch can trace its horological lineage back to the early 1900s as a wholesaler for imported pocket watches. Slowly over the course of the early 1900s the brand started to produce its own timepieces. However during and after WW2, manufacturing slowed down and the factory eventually closed. The brand remained dormant until about 1950 until it was reimagined into a closer version of what we see Orient Watches as today.
The product lines within Orient are often conflated with those of Seiko, but the two brands have their own design languages. While Seiko for the most part tends to operate on traditional balance in some (certainly not all) of their designs, you'll find Orient taking more unique risks with certain design choices.
Flagship Models: Mako, Bambino, Ray, Kamasu
| Pros | Cons |
| --- | --- |
| Affordable mechanical movement options | Some reports have shared that accuracy can be inconsistent |
| Sapphire crystals on most models | Non-standard lug widths (19mm, 21mm) can make strap options difficult |
| Probably the best affordable diver (Mako) and best affordable dress watch (Bambino) | |
Hamilton Watches
There has generally been some confusion here with the history of Hamilton watches. The brand started as an American watch maker in in the 1890s; however after a series of partnerships and strategic acquisitions the brand ceased being an American company and moved its entire watch making operation to Switzerland in 1969. So while the brand started here in the US, it's not appropriate to classify it as an American brand.
That's not to say they don't offer high quality watches – of particular note here for our purposes is the Hamilton Khaki models (like the Khaki Field Mechanical). They're designed with a strong ethos towards "old world design" with a nod towards vintage military design. Very few brands have nailed the vintage field watch look as well as Hamilton.
Flagship Models: Khaki Field Mechanical, Khaki Field Automatic, Khaki Navy
| Pros | Cons |
| --- | --- |
| Best option for affordable vintage military style timepieces | Prices can get pretty steep for some models |
| Most models use Swiss ETA based movements | Strap and bracelet quality issued have been reported |
| | Despite some marketing, the brand no longer has any ties to American horology |
Think there's a brand missing from the list? Let us know in the comments down below!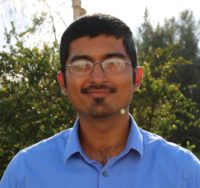 Kaz has been collecting watches since 2015, but he's been fascinated by product design, the Collector's psychology, and brand marketing his whole life. While sharing the same strong fondness for all things horologically-affordable as Mike (his TBWS partner in crime), Kaz's collection niche is also focused on vintage Soviet watches as well as watches that feature a unique, but well-designed quirk or visual hook.