A good majority of watch collectors out there owe a debt of gratitude to Fossil watches. For many of us, a Fossil was our first watch – whether it was gifted or self purchased. What I always find interesting when reflecting on that idea is how quickly the watchfam can hiss and boo at a watch brand that has such a core identify in both modern timekeeping as well as foundational watch collecting.
Jump To:
Common Questions | Specs | Case | Bracelet | Dial | Movement | Overall | Alternatives
When did it become cool to hate the things that helped define your journey as an enthusiast? Whether it's cars, culinary arts, fashion, or watches – there's an odd push towards defining your tastes as evolving by acknowledging that your previous tastes were poor.
Commonly Asked Questions About Fossil Watches
Are Fossil Watches Any Good?
Yes – as far as value, quality, and style go Fossil Watches are certainly good watches. There is some debate amongst watch enthusiasts as to whether they represent the best value; regardless, Fossil is still considered a top affordable watch brand.
Is Fossil A Luxury Brand?
No – while they offer great quality for the money, Fossil is not a luxury brand. A luxury brand watch generally exists in its own category defined by superior materials, lower production runs, proprietary functions/manufacturing practices, higher price points, and more.
Where Are Fossil Watches Made
China – while Fossil watches are made in China, the brand has its design studio in Biel, Switzerland.
How Much Do Fossil Watches Cost
Typically across their women's and men's watches from both analog and smartwatch choices, prices will range from $50 to $300.
We need to stop perpetuating this poisonous notion that we only become better at what we do by hating where we were before. Hating Fossil Watches doesn't make you a good collector – if you're idea of being a true enthusiasts is filled with more "hate" than "appreciation" than you're part of the problem in watch collection today.
Fossil Watches "The Minimalist" Specs
| | |
| --- | --- |
| Case Dimensions | 45mm x 53mm x 7mm |
| Lug Width | 22m |
| Material | Stainless Steel with Plating |
| Crystal | Mineral Crystal |
| Water Resistance | 50m (not suitable for diving) |
| Movement | Hattori VJC21 |
But I'm always a strong believer in finding things out for yourself. Is the hate that watch collectors cast down on Fossil Watches justified? Is the brand putting out a subpar product for an over-inflated price tag to dupe the consumer? That's what the watchfam usually states is one of the big issues with Fossil Watches.
So I wanted to put myself out there and take on this write up to really get a sense of the quality that Fossil Watches puts into their timepieces. The sheer number of models they have produced made it a bit daunting to figure out which one to review. So I opted for The Minimalist, one of the more popular 3 hand quartz movement stainless steel watch models from the brand, to use a representative of Fossil Watches' build quality.
Beautiful Case Shape, Large Dimensions
The minimalist line from Fossil Watches is characterized best by its thinness. At only 7mm thin, this watch has a very low profile and sits very comfortably on my wrist. This low profile is slightly undercut but the timepiece's overall dimensions. The case diameter is approx. 44mm while the lug to lug is approx. 53mm – it's very large. The lug to lug is so bad that it sticks out past the width of my wrist (granted at 6.75 inches, I don't have a large wrist).
The main structure of the watch features an interesting blend of two-tone polished and matte features. The underside of the watch is polished while some of the middle and lug-top features are matte. Then on top of that a polished fixed bezel holds the domed crystal in place. When you sit and really look at the case, you can really appreciate these interplays.
All of these different polishes and textures are accentuated by the unique shape of the Fossil Watches Minimalist . Honestly the shape of this timepiece is what originally drew me to it. The long protruding lugs with their unique almost architectural horn shape evoke an almost vintage style watch case.
22mm Bracelet With Solid End Links
Most watch enthusiasts who are as jaded and disillusioned as I have become immediately know that any bracelet under $100 is trash. It's just a given that you're going to hate the bracelet and you should immediately prepare to swap it out with something else.
Imagine my surprise when I discovered I didn't hate this Fossil watch bracelet and that I in fact preferred to keep using it rather than swapping it out.
Don't get me wrong – I'm not going to sit here and tell you that you're going to get a $1000 bracelet on a watch under $100. But there's a level attention and detail that's nuanced and worthy of praise.
Does the bracelet material feel like a lesser quality stainless steel? Sure. Does it do that weird rattle thing that cheap bracelets do when you shake them? Yup. But the edges are finished extremely well. The clasp snaps tight and holds firm. The two-tone matte and polish finish is done incredibly well (especially when compared to the Michael Kors Watch I recently reviewed, which featured a similar type of stainless steel plating).
The end links here are also solid and not cheap folded metal like you'll find on other pieces in this price category. Plus, this bracelet is a quick-change system, which is honestly a step-up from other traditional bracelet formats you'll find on other way more expensive watches. I had an easier time changing the bracelet on this watch then I ever did on my Omega Seamaster.
But features aside I have to mention how much care has clearly gone into the design and then overall quality of the bracelet – this is actually something that's going to be re-occurring throughout this write-up.
The thinness of the case is matched by the thinness of the bracelet. They didn't just take a catalog bracelet and jam it on the watch. This is a bracelet that could only work on this watch. Matching the thinness of the bracelet to that of the case allows the watch to keep its appropriate proportions and balance while it's on your wrist.
It's worth noting that the Minimalist comes in a variety of other leather strap and bracelet options like brown leather, black leather, and more.
Fresh Take On The "Minimalist" Dial
As the name suggests, the dial of this Fossil Watch is quite sparse. Very thin reflective markers are set underneath a very thin chapter ring. The classic but very subdued Fossil Watches logo at 12 is accompanied by the product line logo at 6.
However what separates this dial from other watches riffing on the minimalist look is the subtle sunburst effect on the dial as well as the syringe-style hands. Both of these fun personality moments allow the watch to still stay somewhat memorable in a sea of mediocre "minimalist" watches where the only difference is the lazy logo they're using.
What really also allows this timepiece to successfully execute a memorable minimalist dial is its control and use of space. The dial isn't crowded. When on my wrist I get a strong sense of openness as a design language and when that's coupled with the fantastic thinness of the case and the bracelet, the execution of the entire watches' design comes together.
Powered By The Hattori VJ21C Quartz Movement
After fighting with the caseback on this watch for more time than I'd like to admit, I finally discovered that this Fossil Watches timepiece uses a Japanese Quartz Hattori movement. Hattori movements are non-branded Seiko movements and are generally regarded as reliable, easily sourced, and a solid choice for non-expensive quartz watches.
Typical battery life that you can expect on here is approx. 1 – 2 years but that can vary. The movement has no jewels and is rated for an accuracy of +/- 20 seconds a month. All in all, it's the type of reliable 3 hand movement you'd expect in this watch and I have no issues with it. Battery replacements can be easily done from any local watch technician near you.
Final Thoughts
Fashion watch brands like Fossil Watches often are seen as a barrier between someone being informed on their watch purchase and someone not being informed. The erroneous implication is that a "true watch collector" would be informed enough to not buy a Fossil.
But thinking like that prevents us from seeing the truth – there's nothing wrong with Fossil Watches. Honestly, for under $100, I'm incredibly impressed with this watch that I've reviewed. The watch is not really my style but I can confidently state that if you were drawn to any of the several Minimalist models featured by Fossil Watches and had any hesitancy about the quality of the watch, I'd say you're good to go and you'll most likely really enjoy your purchase.
The only thing I'll reiterate is that the watch is very large. For reference my wrist in the photos attached to this piece is 6.75 inches in diameter. Also, make sure to snag one of these when the price is right – I purchased this one for under $100. There is also a chronograph version of this watch available in case you like the look of that model more than the simple 3 hander.
Fossil Watches Alternatives
Like the look of the Minimalist but don't really feel like the design is clicking? Check out the following watches below to see some similar approaches to a minimalist watch but with different design perspectives.
Alternative #1: Skagen Signatur
A simple, 3 hand quartz from Skagen – the Signatur can be a solid alternative to the Fossil Watches Minimalist but with the added twist of a clean, modern (but interesting) design.
Alternative #2: Braun BN0021WHBRG
That place where function, aesthetics, and industrial design meet is where Braun is most comfortable – check these simple Braun 3 hand quartz watches out as a more utilitarian alternative to this Fossil Watches timepiece.
Alternative #3: Timex Easy Reader
Is there anything that Timex can't do? The Easy Reader is the perfect option for someone who wants a minimalist watch with a bit more vintage and classic character. The watch achieves this by replacing simple bar/shape markers with classic font Arabic numerals.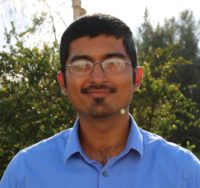 Kaz has been collecting watches since 2015, but he's been fascinated by product design, the Collector's psychology, and brand marketing his whole life. While sharing the same strong fondness for all things horologically-affordable as Mike (his TBWS partner in crime), Kaz's collection niche is also focused on vintage Soviet watches as well as watches that feature a unique, but well-designed quirk or visual hook.