San Martin is one of those watch brands you tend to see a lot of folks gushing over on watch forums. They tend to be viewed as one of those sleeper watch providers that only fellow horological neckbeards know about. Search around and you'll see tons of comments talking about top notch build quality, great quality control, and all for a great price.
Jump To:
Common Questions | Specs | Case | Dial | Strap | Movement | Overall
All the hype has to be bogus, right? I kept saying that to myself after getting burned in the past by other sleeper watch forum darlings. I needed to see if we were dealing with another case of hype over reality. So I received this San Martin Watches (the Pilot Dial A) from one of our incredible fans in order to find out first hand what we were dealing with.
Commonly Asked Questions About San Martin Watches
Where Are San Martin Watches Made?
They are made in Dongguan, China. They manufacture a wide range of quartz and automatic watch models that include a number dress watch, chronograph, GMT, and diver watch models.
What are the prices of San Martin watches?
On average a San Martin Watch will costs anywhere between $100 – $400 USD depending on the model you purchase.
What movement is in a San Martin watch?
San Martin models will feature a variety of movements. The movement you get will depend on the model your purchase. Featured movements may include the following:
SW200
PT5000
YN55 (non-branded Orient F6922)
NH35 (non-branded Seiko 4R35)
Swiss Ronda 6004
Swiss Ronda 715
Miyota 9015
Is San Martin A Good Brand?
While some may struggle with this, I believe it may be more appropriate to designate San Martin Watches as a good watch manufacturer as opposed to a "watch brand." A watch brand connotes a legacy of design and/or innovation or at the very least the imparting of a unique horological perspective and vision.
Are San Martin Watches Any Good?
Yes – despite not being a traditional watch "brand," the manufacturing of their timepieces is high quality and available to consumers at very reasonable prices and using high quality materials like sapphire crystals, ceramic bezels, and enamel dials.
To be candid though, I would not call these "luxury watches." These are affordable, niche-driven enthusiasts wristwatches.
San Martin Watch Specs
| | |
| --- | --- |
| Case Dimensions | 39mm x 50mm x 12mm |
| Case Material | 316L Stainless Steel |
| Lug Width | 20mm |
| Movement | Ronda 715 |
| Crystal | Sapphire Glass |
| Warranty | 2 year warranty |
Surprisingly High Quality Case Construction
The quality of the stainless steel case is what initially made the strongest impression on me. It's surprisingly high quality for the price (depending on the time of year/any sales going on, you can pick up this model for around $100 USD). It's engineered with solid precision and it feels very sturdy on your wrist.
This San Martin Watch model features brushed finishing on all surfaces. It creates a very firm but subtle aesthetic presence, which is ideal for a classic pilot watch like this. The fixed bezel on top of the watch adds a lot of depth and presence since it's quite tall, but by no means is the case bulky or too thick. The thickness here is only approx. 12mm so it wears with incredible comfort.
Sometimes on watches in this price range you can get some sharp edge finishes on certain angles – that usually just comes from a lack of QC and low quality finishing. However on this San Martin Watches model I'm reviewing, case edges and transitions are incredibly smooth and very finely finished.
The lug to lug is around 50mm, which for a 39mm diameter watch may sound like a lot. However the San Martin Watches' lugs curve slightly towards their protruding ends which creates a very comfortable fit around your wrist. Nothing about this watch feels bulky but everything about it feels solid and sturdy.
The case and screw down crown, much like the rest of the watch, feel very high quality. There's a very smooth feeling and sense of security when you work the screw down crown. With some slight edge beveling and very nice sizing of 7mm in diameter, the crown is very comfortable to operate. Not like other watches in this price point that tend to have tiny crowns that you often have to fight with (and can sometimes break).
San Martin rates this watch as having 200m of water resistance. To be fair, I wouldn't trust that. This is not a dive watch. You can probably get stuck in the rain with it, but I wouldn't swim with it on or anything where the watch would get submerged in water.
Clean, Flieger Type-A Dial With Minor Issues
Behind the AR coated sapphire crystal is a very classic and true to form execution of a Flieger Type-A dial. Based upon designs from the first set of Flieger dials to be produced back in the 1940s, the San Martin Watch doesn't deviate from what's expected of this iconic and very clean design. It's clean, legible, and to the point.
The markers and hands feature green lume and they tend to shine pretty bright with only a bit of sun on them. The only issue is that seemingly the lume has been painted thicker on the hands than on the dial, so the hands tend to shine brighter than anything else. Also the quartz ticking seconds hand doesn't have any lume at all.
The quartz ticking second hand doesn't perfectly line-up to the markers, which can be a sticking point for watch collectors. For me, in this price range I'm not going to be too bothered by it. The quality of work, materials, and overall execution make up for any little issues like that.
Quick-Change Leather Strap
When I first fastened this leather strap to my wrist and got a good feel for it, I had to double check that it was the actual strap that came with this San Martin Watch. It's surprisingly nice. In terms of quality the thickness of the strap isn't too thin (i.e. cheap feeling) or too thick (i.e. uncomfortable). It's the perfect balance of the two.
In addition to that it's quite soft and pliable while still feeling really high quality. It's genuinely a pleasure to wear this watch due to the strap. You should also understand how odd that is for a watch in this price range. Generally speaking, straps for watches that cost this much are generally just throw-aways. But not in this case.
The edges are also finished very nicely and the stitching is done very well. The hardware even matches the brushed metal of the watch case. This is also quick change strap, which is such a valuable feature for any watch. There are several types of additional straps offered by San Martin as well in case you wanted to swap them around.
Standard, But Reliable Ronda Quartz Movement
San Martin uses a huge variety of movements across the watches they manufacture. This pilot model that I'm reviewing here seems to feature the Swiss Ronda 715. This is your pretty standard fare Swiss quartz 3 hand movement that you'll see in a lot of watches.
Like most quartz watches it hacks (seconds hand stops when the crown is pulled out) and it features an accuracy rating of -10/+20 seconds per month. This movement actually includes a date wheel. However there's no date window on the dial thereby creating the infamous "ghost date." It's a small annoyance but one that's easy to overlook.
The great thing about using a ubiquitous and easily available movement like this is that if you ever have any issues and the movement needs to be replaced, it's only $10 – $15 for a new one (not counting labor obviously if you have a technician install it for you).
Estimated battery life here is 60 months.
Final Verdict
If you know me, I tend to really nitpick and be very critical of watches that "seem too good to be true," – check out the Tiger Concept review or even our Vincero Watches write-up. I was prepared to give the San Martin Watches Pilot here the same type of negative treatment. But I can't.
I do really believe in this case here the hype is real – for the money you pay, San Martin is putting out a great quality watch.
But there is the elephant in the room that needs to be addressed. Does San Martin provide homages or straight-up copies of iconic watches?
Some of you may have the viewpoint that homages and copies are one in the same, but for the sake of this write-up let's say an homage is a watch that takes an iconic design as inspiration for its own design (and pays homage (i.e. offers a design nod) to its design predecessor). A copy is something that's trying to deceive you (or someone else who sees your watch); it's not taking an iconic design as inspiration – it's trying to fool someone into thinking it IS the iconic watch.
It's difficult for me to say what San Martin's overt intentions are with their watches. It's worth noting though that San Martin does feature original designs like SN085-G, SN026-G, and SN044-G (also AliExpress is technically their official store so keep on eye on them there for new arrivals and limited editions if you were interested).
But after really taking a look at them, something just feels "off" or just slightly wrong. Maybe in certain cases the hands don't really go or maybe the bracelet just seems like the wrong choice, but these original designs just reinforce to me the fact that their iconic inspired designs are what they really excel at.
But does that make them a brand? The point I made in the beginning of this watch review is that a brand offers a product that is supposed to execute on a unique vision or mission driven purpose. The fact that these San Martin Watches are design after iconic designs (as opposed to unique designs) signifies to me that this isn't a brand, it's a watch manufacturer.
But let's return to and end with the controversial question, is this a watch manufacturer that's making homages or copies? Let me know in the comments.
All I can tell you for certain is this, the build quality on this San Martin Watch is very good – as an object, it is manufactured very well. So if you're just focused on whether or not the watch is high quality for the price, you should have no worries there.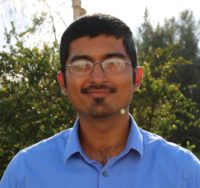 Kaz has been collecting watches since 2015, but he's been fascinated by product design, the Collector's psychology, and brand marketing his whole life. While sharing the same strong fondness for all things horologically-affordable as Mike (his TBWS partner in crime), Kaz's collection niche is also focused on vintage Soviet watches as well as watches that feature a unique, but well-designed quirk or visual hook.