Vincero Watches – you've seen the ads and if you're the "watch person" in your circle of non-watch friends you've been asked that dreaded question before: "Hey, are Vincero wristwatches any good?"
Jump to:
Origins | Common Questions | Case | Strap | Dial | Movement | Final Thoughts
With the level of online marketing saturation they're achieving most folks have seen some sort of ad from them on YouTube or somewhere on social media. So whether you're in the market to buy and looking for an honest Vincero watch review or just looking to get a sense of what this brand is like then you're in the right place.
Vincero Kairos Specs
| | |
| --- | --- |
| Case Dimensions: | 42mm x 50mm x 10mm |
| Lug Width: | 22m |
| Movement: | Hattori VJ42 Quartz Movement (Seiko) |
| Crystal: | Sapphire Coated Mineral Crystal |
| Style: | Minimalist Dress Watch |
| Warranty: | No time limit warranty (with conditions) |
| Dial Options: | Blue, White, Black |
| Water Resistance: | 100M (but not suitable for diving) |
Humble, But Annoying Kickstarter Beginnings
Vincero started as one of those "Kickstarter Watch Brands" that really started to become popular in the early 2000s – most of those brands fizzled out and some are still around today. The whole mantra with a Kickstarter brand is the entire idea of "cutting out the middle-man" and passing the savings on to you.
This connotes (without directly stating) the idea of paying $150 for a luxury watch that would typically be worth $1000+. Word of advice, never be fooled by that bullshit. Watches are worth whatever watch brands think folks'll pay – and that logic cuts both ways for watches upstream and downstream the MSRP trendline.
What's interesting about Vincero is that they've shaken off leveraging Kickstarter as a business model and were able to start selling direct to consumers (calling themselves "Vincero Collective"). They've basically been able to achieve this due entirely to their aggressive and very methodical marketing practices via leveraging "paid" influencers and targeted paid ad campaigns. It's that connection to marketing that generally causes "watch nerds" to immediately hate on Vincero.
Commonly Asked Questions About Vincero
Is Vincero a luxury brand?
No – Vincero would be considered a somewhat affordable, mass produced timepiece that advertises itself as something antithetical to a traditional "luxury watch" while also attempting to be a luxury watch.
Is Vincero an Italian brand?
No – the business is based in San Diego with the majority of its manufacturing and production fulfilled in China.
How long has Vincero Watches been around?
Vincero states they began the foundation that would become their brand in 2012.
Are Vincero watches made in China?
Yes, they are assembled in China from parts sourced mainly from China and Japan while the business operation is located in San Diego, CA.

Listen, horology and marketing have always had both a fruitful and somewhat dissonant relationship. Fruitful in that when you see a watch, more often than not a commercial or advertisement is telling you how to feel about the watch i.e. what you should see this watch representing for and to you.
As opposed to the dissonance of the reality in that you as a consumer should be able to tell yourself how to feel about an advertised object (let alone a watch). If you need a clean, crisp YouTube ad and/or an overemphasized YouTube personality who wants more clicks than journalistic ethics telling you what to like than maybe watch collecting isn't for you.
All of that said, we at Two Broke Watch Snobs always feel compelled to rationalize through the bullshit we as a watch community are bombarded with. As such, I felt compelled despite my own initial biases and personal views on the watch industry and advertising to actually get a Vincero on the wrist.
So I bought a Vincero Kairos – one of the brand's flagship 3 hand quartz models. This isn't a review unit that I got from the brand or a Vincero representative. I bought this from Amazon with my own money exactly the same way most consumers would get this watch.
There are plenty of other models and options available from the brand as well – they carry chronograph watch models, automatic watches, and even an automatic movement dive watch. These models span across sporty and minimalist design vibes in stainless steel, matte black, and rose gold options all in both women's and men's watch models. I went with a Kairos simply because it's one of their most popular models.
With me it always comes down to the timepiece and the wearing experience – the quality, care, and emphasis that a brand puts into an object to make it much more than the sum of its parts. I'm going to be taking an incredibly scrutinous critique of this watch specifically in relation to the marketing messages that Vincero puts out there (since this brand relies so heavily on the perception of their watch from outreach efforts – as you check out this review that callback will be a reoccurring feature).
So how does the Vincero Kairos stack up?
A Slim But Forgettable Stainless Steel Watch Case:
Measuring at 42mm, this is a pretty typical stainless steel case that you'd expect to find in a microbrand watch of this price range. It's listed as 316L surgical grade stainless steel, which honestly isn't really a big deal anymore these days – this is pretty normal on most modern watches.
The Vincero Kairos case has that somewhat hollow and slightly off-balance hand-feel when you're holding it and even more so when on wrist. Frankly, I didn't enjoy wearing it simply because of how it felt.
What I do enjoy though about the construction is how well the main cylinder structure of the case organically expresses itself into the shape of the lugs. It's very clean and really adds to the overall visual design of the watch. However, I wouldn't necessarily classify it as "high/luxury design" as portrayed in a lot of their advertising.
The majority of the watch is high polished. So if you're not necessarily a fan of shiny or reflective watches, this may not be for you. It's also a scratch magnet – I was only wearing my watch for a day or so until I started to notice little scratches here and there (you can spot them in my photos as well). The only part that isn't high polished is on the case back and the crown. The mixture of polished and non-polished features of the crown allows the Vincero logo to stand out very well.
The case back's mixture of polished and non-polished surfaces is also done well. The polished portions protrude slightly from the case back as a relief while the underset portion is non-polished. The Vincero Kairos caseback is also one of the more… interesting aspects of the watch.
"VENI. VIDI. VICI." is engraved on the back along with a quote in English stating "LIVE YOUR LEGACY." With all the weak-willed and toxic positivity fervor of an unoriginal inspirational Facebook meme quote, this whole notion of "winning" or "conquering" was (and still is to some extent) the core facet of Vincero's marketing. It's where "Vincero" as a name comes from in fact – "I will be victorious."
These connotations combined with the whole "Italian marble" case back are meant to evoke that the wearer of this watch is a high luxury, power personality. More on this association later in the "Marketing" section but for what it's worth, the TBWS team and I are working on determining if the "Italian Marble" here is even real. Stay tuned for the update on that.
Also, if you need a watch with crummy quotes like this on the back to make you feel like a "winner," then you probably have self esteem issues stemming from something that a watch on your wrist just isn't going to fix. You can't buy self esteem and self worth (trust me, I've tried).
Decent Quality Quick Change Top Grain Leather Strap
You know, I really am genuinely surprised how far "decent" straps have come over the past several years. While I wouldn't ever cite the Vincero Kairos' Italian leather strap as high enough quality to make it the sole reason you buy the watch, it's surprisingly not bad.
The color I got with my Vincero watches order is listed as "Mocha Croc" – it seems to be cow leather pressed with the pattern of croc skin, which is pretty standard with a watch in this price. The padding of the strap itself is also pretty comfortable and I do get the sense that the quality here will hold up well and it shouldn't start to degrade or break-down like cheap leather straps have traditionally done.
The quick change spring bars are the best part here – I'm a sucker for anything that helps make strap changes quick, especially if this is your one watch and you're looking to have it pull double duty. You can have multiple straps for different fashion vibes and be able to swap them in and out easily, which I'm sure is a huge value proposition for folks.
Blue Sunburst Dial Brings The Design Together
So with a 42mm diameter case, that often means the dial covers a larger surface area, meaning you better like the color of the watch because there will be a lot of it on your wrist. The particular blue of my Vincero Kairos is what I would classify as a very deep saturated Mediterranean blue.
It's honestly the main thing that brings the design of the watch together, however the blue is almost characterless simply because it's so saturated. It's blue enough to be confused with a million other blue dial watches. The sunburst effect on the dial adds a bit of texture, which is nice. But it's not enough to ignore the overall forgettable nature of the watch.
The perimeter outlining the chapter ring is blue with white text for the second hand hash markers. Just inside of the chapter ring you'll find very high polish, slightly wedge shaped hour markers. The date window, Vincero logo, and Kairos designation are all also high polished.
The cyrstal here tends to be a point of confusion. A "sapphire coated crystal" which this Vincero Kairos has, is not what one would call a sapphire crystal. A Sapphire coated crystal is a mineral crystal which a thin coating of sapphire material on top. This does create a more scratch-resistant crystal.
But, again, we have to understand that Vincero's attempt at creating "luxury watches" at an affordable price is more marketing-shenanigans than anything else. Sapphire crystals are expensive – sapphire coated crystal are less expensive. I'm not knocking sapphire coated crystals, but please don't think you're getting the same sapphire crystal as a "higher-end" watch with the Kairos.
The overall presentation is "nice" for a blue watch but ultimately forgettable. The dial is also offered in Black and White versions but I went with the blue since I'm usually a huge fan of color. But this isn't really a "fun" blue nor would I call it a personality color. Choosing your Vincero Kairos in blue has all the high-thrills of ordering spinach dip for your work lunch group at an Applebee's as a "treat."
Powered By A Seiko Quartz Movement
Credit where it's due here, I do appreciate that Vincero is very open on their site about what movement is being used in their watches. Other brands in this same price bracket will list their movements as "3 Hand Quartz" or "Automatic" and just leave it at that.
But the brand here makes it very clear that the Vincero Kairos is powered by the Hattori VJ42, a three hand non-branded Seiko quartz movement. Honestly, its a $10 quartz movement – it's reliable and probably tells better time than most of the other $100+ automatics out there you can shake a stick at. If for some reason it ever does break or give you issues, replacing the movement is cheap, fast, and easy.
So if you're reading this piece wondering if the movement is good, it's totally a fine movement – standard fare as far as affordable, dime-a-dozen quartz movements go. If you were hoping that the Vincero Kairos movement was some sort of deep sleeper, secret quartz exclusive movement that you were getting for a steal, then I'm sorry – it's just a $10 quartz movement. Actually $10 is what I would be charged from a retail website as a normal consumer. Business buying in bulk are probably paying way less.
The Verdict? Buy Something Else
My issue here is not with quality, for $150 this is what I'd expect from a generic Kickstarter watch brand. My issue is with presentation – there's a difference between perception precipitating a sense of a watch being more than the sum of its parts vs. the watch itself being the impetus for being more than the sum of its parts. Vincero is trying to talk the loudest in a room full of other brands and they believe that if they talk the loudest, then you'll believe they're the only option.
Vincero wants you to believe that buying this watch will mean you're the smartest watch collector in the room – you paid $150 for watches that other folks paid much more for. In addition to that, they do that thing that a lot of brands do. They position the object they're selling as the missing link between you and whatever your goal is. Whether your goal is business success, looking beautiful, being popular, or some sort of horrible combination of all three, then THIS watch is for you. Go to their YouTube, check out their ads – you'll immediately get a sense of what I'm talking about.
The most fallible trait of humanity is believing that happiness, self-worth, and esteem are simply a purchase or two away. In this case, all you're missing is a Vincero! Don't fall victim to bullshit marketing like this that's designed to keep you in an existential rut. There are no secret "cool" clubs to buy into – there's nothing that you can put on your wrist that will instantly make you feel better about yourself. It's just watch.
But stripping away everything, all the bullshit marketing, my own biases and damaged perspectives on humanity, everything everything… is this a solid watch for $150 that also happens to look good? Sure, it is. But does it as an horological object bring anything new to the watchmaking table for $150? No.
A Vincero Watch purchase is a purchase towards a non-unique object with the hopes that something physical will help you fill an emotional void. If you're in the market for a Vincero, I'd suggest checking out Timex*, Citizen*, Seiko*,Casio*, or even an Orient Bambino*. All are properly affordable watch brands (with most models at better price points) that give you true value for your dollar with strong horological traditions as well. Don't make watch purchases as if you have something to prove.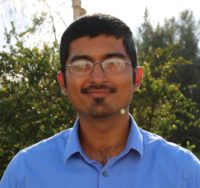 Kaz has been collecting watches since 2015, but he's been fascinated by product design, the Collector's psychology, and brand marketing his whole life. While sharing the same strong fondness for all things horologically-affordable as Mike (his TBWS partner in crime), Kaz's collection niche is also focused on vintage Soviet watches as well as watches that feature a unique, but well-designed quirk or visual hook.