Tiger Concept watches has intrigued me for a while. They are a Hong Kong based operation that offers incredibly affordable versions of very expensive Rolex and Tudor pieces. They create homages that honestly can be called copy watches to a certain extent. One can argue that there are slight differences in their designs compared to the original source of inspiration, but at the end of the day it's a watch that's designed to look like another watch.
There's a very strong following of watch folks who support the brand and what they do. You can find forum posts full of Tiger Concept watches and happy customers. The debate of whether or not homage or copy watches are appropriate isn't what I wanted to focus on in this watch review.
I wanted to know if the Tiger Concept watch quality was up to snuff. Most of their pieces are around the $100 – $200 range. I don't have a lot of money to spend on watches so anything that I actually put money towards needs to give me as much value as possible for what I spend. That's something I know I'm not alone on. That's why I decided to take one for the team and buy a Tiger Concept watch strictly for the purpose of determining if the quality was there and if you're getting your money's worth.
I ended up purchasing the Tiger Concept watch version of the modern Tudor Black Bay 36mm with a blue dial. Shortly after I purchased the watch Tiger Concept removed it from the site (not sure why).
Case Construction Quality
After reading all the forum posts and hearing so many positive stories, I admit my expectations were high. Despite the bad, lackluster packaging I was still expecting to see something beautiful when I unwrapped all that packing material. And I wasn't disappointed.
On first look the Tiger Concept watch was quite the looker – everything seemed to shine right; all the elements were in the right place. Wow – I thought – not bad! But once I was able to really inspect the watch and get a good feeling for the case construction. The metaphorical (and literal, I suppose) cracks began to show.
The first thing that struck me as odd was that I could see a gap between the caseback and the actual case. I thought maybe it was just the result of the design, but it soon became apparent that wasn't the case. The caseback wasn't sealed properly at all. The gap I was seeing was the result of the caseback not being screwed down properly. It moved from the use of only my fingers. With my thumb and index I was able to open it with ease.
For me that's a huge red flag – that's something you're supposed to catch in QC. If something as basic as a watch caseback isn't screwed down properly, what else was possibly overlooked?
It was during my time exploring this caseback issue that I started to notice quality issue with the lugs. The tips of the Tiger Concept watch case are rough to the touch in some parts and pretty sharp in others. When your finger first catches it you get the sense this product was rushed with little care. I understand that at $139 (not including shipping) I'm not getting an actual Tudor quality piece, just a facsimile. But at the same time there are basic Horology 101 QC practices that are expected to be followed – and at least minimally proper case finishing is one of them.
Many of the surface elements that are visually front and center are finished well. By finished well I mean that in photos (and when quickly glanced at on wrist) the watch will look pretty good. The coin-edge detailing on the caseback is a feature that I really enjoy and the fixed bezel's high polish makes the Tiger Concept watch look high end. But the overall quality of feeling when you have the case in your hands is a bit sloppy. It has that "hollow" feeling you can get sometimes in low quality timepieces. I'm not sure if it's related to the quality of metal used, but I have $70 watches (homages and original designs) that have watch cases which feel twice as high quality as the Tiger Concept watch.
Tiger Concept Watch Water Resistance?
I want to address water resistance in it's own section since there is a lot of discussion around this. My Tiger Concept watch says it's rated for 200m – it's not; that's a lie. Don't trust that water resistance rating. The dial only says 200m because the original Tudor this watch is based off of has it. In fact, Tiger Concept clears up the debate around water resistance directly on their site, stating:
"This watch is design for 5 ATM.
We do not warranty for water damage.
Watch is water resistant only, not recommended for swimming or diving.
Wording on all watch dial is for decoration purpose only."
-From: http://www.tiger-concept.com/10160P-watch.html
I know there are stories out there of people swimming with these watches and being fine. But keep in mind how my caseback wasn't screwed down properly. If I didn't catch that and got caught in the rain or took a quick swim with that watch on, it'd fill with water and drown the movement. Then I'd instantly be out $139.
How's The Dial?
The Tiger Concept dial seems pretty solid in terms of the quality. That's not too surprising since it's the dial variances and styles that often attracts folks. They even sell the dials and hands for separate use. The quality of the text is clean – doesn't look too rough or anything. The markers also have that great bright presence which lends itself to strong legibility. Plus the parts that are high polish really catch the light well and make the dial look great at certain angles.
The hands and applied markers are white because of the lume. I'm honestly not sure what lume my Tiger Concept watch is using because the website doesn't specify. However, it seems to hold a charge quite well and shines brightly, so I'm assuming the actual material or powder mixture isn't too bad.
However, the lume is applied poorly. You can't tell in daylight or low-light lume situations, but in very dark room the Tiger Concept watch's poorly applied lume shows itself. Check out the photos below.
The first photo is of my Tiger Concept watch. Note how splotchy the luminescence is on the markers. Compare that to the lume on my Invicta Pro Diver in the second photo. Now while the Tiger Concept clearly has more lume, the Invicta's lume application is finished with a greater attention to detail and level of care. Generously using lume that's very powerful means nothing if it isn't applied well.
Bracelet Anygood?
I know I wasn't going to be blown away by the bracelet by any means, but I still wasn't prepared for how bad of an experience I was going to have with the Tiger Concept bracelet.
First issue is that the finishing between the endlink and the rest of the bracelet is poor. Sometimes the two links will get stuck at a right angle and I'll have to apply force to get them moving again. I think this is mainly due to the piece of metal that connects the bracelet and the endlink.
It's very thin piece of material and it looks like it was bent by hand without a degree of measurement – looks like it was eyeballed at best.
The second issue is that even though the individual links themselves look great on first glance, when I tried to size the bracelet I ended up opening a can of worms.
The Tiger Concept watch bracelet has screw links, which I was thought was great because that usually means it's much easier to size than traditional pin links. I was dead wrong. Even though the links have screws, the screw cap portion of the link is very shallow, which means it's near-impossible to securely get a flat-head screwdriver in there.
After working at it longer than necessary, the screw links finally came out. This revealed another odd issue I've never encountered. The sides of the links have what look like little plates on them. I've seen these before on other bracelets and I think they add a great bit of visual interest (instead of just a plain old, solid surface link). But when sizing the bracelet for the Tiger Concept watch, this was the first time those plates were basically loose, displaying the poorly finished parts of the bracelet they were covering.
They weren't loose on all the links – only on some. But it really broke the illusion of the bracelet's high-quality-look when the link sides became loose. When I focused in and really inspected it, I noticed these plates had odd little machine or tool marks on their sides. It's a whole mess of tiny gouges and scratches. Again, as a watch enthusiast on a budget, I expected more for $139.
Also very odd is that the solid endlinks don't match each other. The finishing on them is extremely rough and lacks finesse. Trying to get them back on the case is quite difficult.
What Movement Does the Tiger Concept Watch Use?
So this is one of the cooler things about Tiger Concept watches and why I think many watch folks on a budget find themselves on the brand's site. Depending on the model you're looking at, Tiger Concept watches will offer you the choice of either a Miyota movement or a DG caliber.
Miyota is a brand creating incredibly reliable and affordable (compared to Swiss ETA) movements owned and operated by Citizen watches based in Japen. DG movements are made by Guagnzhou Five Goats Watch Company (often under the name Guangzhou Dixmont) based out of China. The Miyota offers a premium priced option while the DG is the more economic choice.
My particular Tiger Concept watch was offered with either a DG 2813 or a Miyota 8215. I opted for the DG because I wanted the full Tiger Concept watch experience (and I wanted to save a few bucks). The Miyota movement would put the entire purchase order at $189 USD while the DG put it at $139 USD.
The movement actually looks quite good and I haven't had any issues with its operation. It's not decorated or anything but the parts look clean and fit and finish seems good. I'm happy to say that so far the DG 2813 hasn't given me any trouble. The only thing that people may have an opinion on is that the automatic rotor in the watch is quite loud. You'll hear it rolling around when your wrist moves.
Closing Thoughts on Tiger Concept
I regret buying this watch. It's proof that classic designs and favorable features (like solid endlinks, screw links, strong lume, polished markers, ect) don't make a timepiece good. It's the execution and level of care one puts into crafting and assembling a watch that makes all the difference. High quality practices and materials are meaningless if they aren't used well. And my experience has shown me that Tiger Concept isn't practicing the appropriate level of care that you deserve for your hard earned dollars.


But more personally what I've also realized now in buying this watch is that I've done more then just waste $139 USD.
One of the main reasons I bought a Tiger Concept is probably the same reason many of you may be considering one: you want a cheap way to see what the authentic version of a watch you're lusting after feels like on the wrist. For me I obviously wanted to see how the Black Bay 36mm felt. I wanted to know if this was something worth trying to save up for down the road (waaaay down the road).
However, the sheer lack of quality expressed in the Tiger Concept watch I purchased has made it impossible for me to determine how the actual BB36 will wear. You can't get an accurate representation of what a watch will feel like on your wrist from a lesser-quality facsimile. This is actually a huge danger that I've encountered for the first time with a watch like this.
So now I'm not only out $139 USD (which is a ton of money to me), but I'm also no closer to understanding how the BB36 wears on my wrist and I'm stuck with a bad quality watch that I refuse to pass on or sell to anyone else.
If you're looking to experience a watch that's too expensive to buy outright and you want to try it on before you try and save up for it, I don't know what to tell you; but I can assure you that a Tiger Concept watch is not the answer. If you're considering Tiger concept because you had $150 and wanted a fun watch to try, definitely steer clear of this brand. I can promise you there are better places to spend your $150.
If anyone has any questions or comments please let me know below. I still have the Tiger Concept watch, so if there are any specific questions you had that I didn't address in my review here please let me know.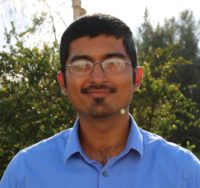 Kaz has been collecting watches since 2015, but he's been fascinated by product design, the Collector's psychology, and brand marketing his whole life. While sharing the same strong fondness for all things horologically-affordable as Mike (his TBWS partner in crime), Kaz's collection niche is also focused on vintage Soviet watches as well as watches that feature a unique, but well-designed quirk or visual hook.