---
Est. 1854
Originally branded "Waterbury Clock Company" in the mid 1800s, this iconic watch brand is still continuing to deliver beautiful and respected timepieces.
Avg. Price: $30 – $500 USD
The price range for Timex Watches can be from $30 to $500 depending on the model you're after, especially if you're looking for an automatic watch or something with a quartz movement (battery).
Jump To:
Reviews | History | Common Questions
Timex Watch Reviews
Timex Watch History
The brand we know as Timex began in 1854 as the Waterbury Clock Company, one of the era's most productive clock manufacturers both domestically and in terms of international exporting. The company's main focus was making clocks utilizing brass wheels and geras with the goal of, as Timex's website states, "making a $6 clock almost everyone could afford." This focus on affordability and mass production continued toward the turn of the century when the Waterbury Clock Company began manufacturing "dollar" pocket watches for the Ingersoll watch company (who later took over the Waterbury factory to produce their own pocket (and later wrist) watches.
By the time World War I started, there was a growing demand for tool watches that could be used while soldiers' hands were busy with other tasks. This led the Ingersoll company to strap one of their small-case ladies' pocket watches, "The Midget," to a strap to create one of the first wristwatch designs. As the war came to an end the demand for wristwatches only grew. By 1922, the Ingersoll company had gone out of business and was purchased, ironically, by The Waterbury Clock company who continued to produce wristwatches. To capitalize on the demand and to continue to offer appealing and affordable timepieces to the masses, the Waterbury Company struck a deal with Walt Disney to produce a wristwatch featuring Mickey Mouse (which they introduced to the public at the 1933 Chicago World's Fair), an iconic vintage Timex model to this day.
During WWII, the Waterbury Clock Company primarily produced fuse timers used by the military. Their contributions to the war effort led to the Waterbury company being given an "Excellence in Production" (E) and its shareholders' decision to rename the company U.S. Time Corporation. In the years following, as demand for wartime production died down, U.S. Time determined that if they could combine automated production, techniques used in fuse timer manufacture, and a stripped down movement design, they could create timepieces that were both affordable and reliable. They predicted that doing so would be a successful leap forward for the company and, of course, they nailed it.
U.S. Time continued with successful releases throughout the 1950's and 60's, watches marketed with the famous slogan, "Takes a licking, keeps on ticking." Several models from these decades (the Viscount and Marlin, to name a few) are still beloved by collectors and have inspired Timex's current run of reissues from their back catalogue. During these years U.S. Time also had a contract with Polaroid and manufactured more than 40 million cameras. By 1969, the company had changed its name to Timex and continued manufacturing watches into the 1970's including Electronic and later quartz models, in addition to other goods such as home computers.
In the mid 1980's, Timex ceased production of other products and focused solely on watches. In the midst of the quartz crisis, Timex thrived creating models that have endured and which are still manufactured under the same specifications. Watches such as the famous CA53w-1 calculator became icons of the era and even showed up on screen (re: Marty McFly). In 1984, they introduced the Ironman. In 1992, Indiglo technology made its debut. As many watch manufacturers struggled to stay relevant and up to date during this period, Timex became even more of a staple of accessible watchmaking.
Flash forward to the current Timex era and you will find watches that harken back to the designs that put the company on the map. Timex has not only been a continual presence in the world of horology, but with the recent interest in watch collecting and manufacture, there has been renewed interest in the brand leading to a series of releases (the Marlin, Timex Q, and Timex Q Falcon Eye to name a few) that have become a successful and lucrative response to consumer desire for accurate reissues of revered classics, all without consumers needing to break the bank.
Commonly Asked Questions
Are Timex Watches Any Good?
Yes – with Timex you're getting a watch that's deep-rooted in brand history with significant contributions to watch design. It's important to know that Timex is not a luxury brand though – with Timex you're getting a watch that looks good and has great functionality at an affordable price.
Which is the Best Timex Watch?
While the brand features a large variety of watches, they're most well known for the Timex Weekender, Timex Marlin, Timex Expedition, and MK1 product lines.
Are Timex Watches Expensive?
Expensive? No. Great value? Definitely. Aside from perhaps Seiko, can you think of another brand whose dollar spent vs. gratification received can match Timex?
What Country is Timex From?
Timex is based in Middlebury, CT, USA – but as a global company, it features operations in Europe, Asia, and the Americas as well.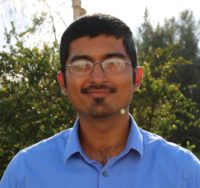 Kaz has been collecting watches since 2015, but he's been fascinated by product design, the Collector's psychology, and brand marketing his whole life. While sharing the same strong fondness for all things horologically-affordable as Mike (his TBWS partner in crime), Kaz's collection niche is also focused on vintage Soviet watches as well as watches that feature a unique, but well-designed quirk or visual hook.