Fashion Watches – there. Boo, hiss, and sneer – get it all out of your system, my fellow watch snobs. There are certain congruent thought-threads that exists in the watchfam that sometimes only take a watch meme or a snarky reddit comment for newer watch collectors (or the horologically curious) to immediately adopt. For better or worse, it happens – "It doesn't get more classic than a black dial, no date Rolex sub;" "Every man needs at least one fancy dress watch;" "Fashion watches are lame."
Jump To:
Common Questions | Specs | Fashion Watch | Case | Bracelet | Dial | Final Verdict
These are concepts that people pick up without actually having hands-on empirical experience for their opinion. In the case of fashion watches like Fossil, Daniel Wellington, and Michael Kors watches, the immediate knee jerk reaction for the watchfam is to hate on them.
Common Questions About Michael Kors Watches
Who makes Michael Kors watches?
The Fossil Group is responsible for manufacturing Michael Kors watches.
Is Michael Kors a luxury watch?
No – While the fashion house itself can often be classified as a "luxury brand," the watches themselves don't fall under the designation of a "luxury watch" by the standards of the greater watch community.
How much are Micheal Kors watches?
$100 – $500 depending on the model (whether you get a traditional analog watch or a smartwatch)
Are Michael Kors watches waterproof?
No – you can often get away with getting caught in the rain with one on, but under no circumstances should you swim or submerge the watch underwater. Sure, there are stories out there of folks claiming they swim with theirs and it's fine, but I consider these instances the exception to the reality that these are not waterproof watches.

But why? The majority of those claiming fashion watches are no good are probably basing that off of a second and even third hand game of telephone. The dirty secret is that most watch nerds are more inclined to make up their minds about a watch or a brand they've never even seen in person because they want the majority of the watchfam elite to like them: "If everyone I like in the watch community thinks Michael Kors watches aren't good, then that's what I think too."
I'm guilty of that – I've made baseless, uninformed claims and opinions on fashion watches without having actually spend a lot of time with them because I thought it was the right thing to do to go with the opinion of the crowd.
Michael Kors Lexington Specs
| | |
| --- | --- |
| Case Dimensions: | 45mm x 13mm x 52mm |
| Lug Width: | 20mm |
| Crystal: | Mineral Crystal |
| Movement: | Miyota JS25 Chronograph |
| Water Resistance: | 100m (don't dive with this watch) |
| Case Material: | Stainless Steel with Ion Plating |
While pondering the reality that I probably have an horological borderline personality disorder, I figured the fastest way to make sense of this was to get a Michael Kors watch on my wrist for a review. The point of this write-up is not to prove that Michael Kors and all fashion watches are actually awesome. The only point of this review is to give you an unbiased, authentic review of what the wearing experience of the Michael Kors Lexington Chronograph is like.
What Is A Fashion Watch
In case you're unfamiliar, the term "fashion watch" is generally used by the watchfam to classify a watch as having more inclination towards looking good than actually being good. In this context good is in reference to the quality of the construction, the materials used, and the movement in the watch.
Basically, the concept of using "fashion watch" derogatorily is rooted in punishing vanity: "you want to look better than you actually are" ect ect. There can also be a financial component to what constitutes a fashion watch in that a watch costs very little but its trying to look more expensive than it actually is; however, this tends to be a bit more ambiguous to define. With that let's get started with the review.
A Very Large 45mm Case
Ok, this watch is big – much bigger than I anticipated while first looking at the photos online. The reason I was initially thrown off is because this Michael Kors watch draws its design inspiration from the classic Rolex Datejust format – jubilee bracelet with this bezel fluting. I was expecting something in the 39mm to 40mm range. But being large on the wrist is a hallmark of Micheal Kors watches so I should have expected it.
At 45mm in diameter and 53mm lug to lug, it wears quite large on my 6.75 inch wrist, but given that it's a quartz chronograph the height is approx. 13mm. So that helps the watch to at least not feel too top-heavy. But for someone who maybe isn't initially inclined towards larger watches, I would consider thinking twice before buying the Lexington Chronograph.
Michael Kors lists the material as stainless steel, which I don't necessarily doubt but it feels very thin and almost flimsy. The watch has that characteristic hollowness one tends to associate with watches that are constructed with lesser attention to quality.
The other issue with the stainless steel case material is that it's plated very cheaply to be "gun metal" and "rose gold," so it feels almost almost like plastic to the touch. On the wrist the watch is a bit heavy given its size and while the proportions are too large for my wrist, it wears well if a larger watch is something you're looking for.
All of these negatives aside, the visual quality of the finishing and especially the bezel looks pretty nice. Basically, as long as you don't spend too long touching the case material or thinking about it, it doesn't look half bad. I've had uglier watches on my wrist. I'm starting to properly get a sense of why "fashion" watch gets used in a negative way.
An Awful Bracelet, Just Run Away From This Bracelet
Oh, wow – where do I even start with the bracelet? If you have arm hair, don't buy this watch unless you want to have all your arm hairs plucked out. The watch the links of the jubilee bracelet are positioned is perfectly spaced enough to trap an pinch hair between them. Then when you move your arm or anything it just takes some hair with out. Ouch.
In addition to that this is a pin bracelet (as opposed to a pin and collar or a screw link bracelet). After sizing the bracelet I noticed the pins would start to slide out of the links after wearing the watch for a bit. I assumed it was user error on my part and double checked that I inserted the pins in the links properly – I did. So something about the manufacturing tolerances of the bracelet links meant that once I removed some pins to size the bracelet, then they (the pins) where never going to fit right again. You can see it sticking out in the photo below.
The overall quality of the bracelet material itself suffers from the same downfalls as the case. It has a plastic-like feeling due to the plating they use. But, like the case, the bracelet visually looks very nice.
Classic Chronograph Dial Layout
The dial is very good looking in person – it shines in all the right places and even features some radial brushing on the "gun metal" portion. The chronograph subdials, subdial hands, hands, markers, and date window are lined with "rose gold," which creates a beautiful sense of elegant balance on the dial. The hands and markers are lumed but the lume is a joke – I could have almost done without it.
Also yea that wasn't a typo earlier, this is actually a chronograph movement. It's not one of those dial layouts that features the day, date, and a 24h sub dial to look like a chronograph. The first button at 2 o'clock activates the chronograph, which then activates the subdial at 6 for you running chronograph seconds and the subdial at 9 to be your elapsed minute totalizer (up to 60 minutes). Pressing the button at 2 again pauses the chrono then the button a 4 resets everything. The dial at 3 is a 24 hour dial.
The movement in this Michael Kors Lexington Chronograph is the Miyota JS25 (+/- 20 seconds per month). Michael Kors doesn't list that anywhere on their site (since they probably figure no one cares) but after opening up the watch myself (not recommended to do unless you're comfortable opening watches) I was able to see the Miyota JS25 movement.
Final Verdict
I'm a bit torn on this one. This is clearly not a watch for me. The design, vibe, and overall take on the Datejust platform just don't align with what I usually go for in watches. However, for someone who does really click with this style (bold presence with a good mix of modern and classic aesthetics), I can see this Michael Kors watch being the perfect fit.
But it's also worth noting that quality was certainly an issue here. Between the bracelet pins, the overall feel of the watch, and the damn links ripping my arm hair out, is this a watch I'd recommend to people? Honestly, I wouldn't buy it online – try one on in the store and decide for yourself. Some of the issues that I'm having with this watch may not even register to other wearers.
I will say this though, if you're looking for a watch that will at least look good on your wrist while not necessarily being the best quality or built timepiece, then this may be a good fit for you. The experience of wearing this watch for sometime has certainly helped me better form my opinion of fashion watches: I don't necessarily like them, but that doesn't mean I should stop other people from enjoying them.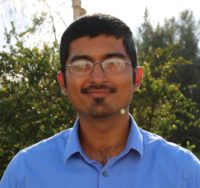 Kaz has been collecting watches since 2015, but he's been fascinated by product design, the Collector's psychology, and brand marketing his whole life. While sharing the same strong fondness for all things horologically-affordable as Mike (his TBWS partner in crime), Kaz's collection niche is also focused on vintage Soviet watches as well as watches that feature a unique, but well-designed quirk or visual hook.