My first GMT watch was an Orient Star and after I freed it from the box it was delivered in I immediately set the GMT hand to PT (GMT-8), which is the timezone for Mike, my partner here at Two Broke Watch Snobs. After that I finally got it – I understood why GMT watches were so popular. I wasn't just simply looking at my watch and seeing the time in two different timezones. I was creating a connection and reference point between myself and Mike. Every time I looked at that watch, I thought about Mike. I was hooked on GMT watches from that point.
Jump To:
GMT Watch Terminology
Common Questions
GMTs have always seemed to capture watch collector's eyes. Whether it's a practical need to track a second timezone, an affinity for the aviation history behind their creation, an appreciation for the aesthetics of a 4th hand, or all three, most collector's find themselves at one point or another contemplating a GMT. But the process of finding the right GMT for you can actually be quite difficult.
The sheer number of choices can make the process difficult, but more so than that, GMTs can get quite pricey (especially if you're interested in a mechanical GMT). That's why I've created a comprehensive breakdown of the best GMT watches along with all the relevant terminology and commonly asked questions you'd need to know to make an informed decision.
The Best GMT Watches
Please enjoy this ever-growing list below of what we have evaluated to be the best GMT watches available today. We kept the price point here under $2000 because it's honestly very easy to see GMTs above that price and we wanted to share more reasonably priced options for those who are trying to find what's right for them. Feel free to share in the comments below if there are any other pieces that should be included here!
Zodiac Super Sea Wolf GMT
| | |
| --- | --- |
| Case Size: | 40mm x 49mm x 13.6mm |
| Movement: | Soprod C-125 (Automatic) |
| GMT Type: | Caller GMT |
| Crystal: | Sapphire Crystal |
| Band Options: | Stainless Steel Bracelet |
| Price: | $1695 – $1795 |
Zodiac is technically a legacy Swiss brand that's now technically American owned. With their roots stretching all the way back to the 1800s, Zodiac eventually passed hands in ownership until they were acquired by the Fossil Group, their current owner today. Zodiac originally made its most delible impact on horology with the release and subsequent success of the Super Sea Wolf dive watch in the 1970s. The modern Zodiac has utilized the Super Sea Wolf as a canvas for experimentation. Case in point, the Super Sea Wolf GMT.
Originally Zodiac released the Aerospace GMT model as a limited edition release – after another series of limited edition releases Zodiac decided to apply the GMT feature to the Super Sea Wolf, offering it as a non-limited edition release. With a stainless steel case at 40mm in diameter the Super Sea Wolf GMT will be a great fit for someone who was looking for a Swiss Made GMT that wears on the more subtle side. The only thing to be conscious of is the 13.6mm thickness could sit a bit on the taller side on one's wrist if they're on the lower side of the 6 inch wrist mark. The angle of the lugs though does help curb any top-heaviness that could occur.
The Zodiac Super Sea Wolf features the Soprod C-125 automatic GMT movement. A swiss based movement manufacturer, Soprod is a relatively lesser known name amongst the watch community. But the Soprod C-125 presents itself as an appropriately reliable GMT movement with respectable specs and features. Seemingly heavily influenced by the ETA 2893, the C-125 is a movement that we'll most likely be seeing more of as an more cost effective alternative to the
Sangin Professional
| | |
| --- | --- |
| Case Size: | 43.5mm x 49.5mm x 12mm |
| Movement: | Swiss Ronda 515.24H (Quartz) |
| GMT Type: | Caller GMT |
| Crystal: | Sapphire Crystal |
| Band Options: | Rubber strap and Nylon strap |
| Price: | $659 |
Sangin Instruments was formed by a collection of members from the enlisted forces and special operations community. The goal was to create purposeful, high quality timepieces that represented what they felt was special about their own unique journeys through the armed forces. But more importantly, they wanted to offer those watches to those who are also finding their own journeys while enlisted.
Outside from the symbolism of the brand's impetus and crafting ethos, the timepieces at their core are designed and engineered to last – these are watches that are designed to actually be used. As such, the intended function of each timepiece influences its form – such is the case with the Sangin Professional GMT watch. Originally intended to be a testing platform for another release (the Kinetic II), the professional is designed to be a more sleek version of its future design iteration. As such, this would be a great fit for anyone that wanted a timepiece with the robust reliability you can expect from Sangin but also something that wouldn't necessarily look too "tactical" and out of place in an office or boardroom setting.
The Swiss Ronda 515.24H is a quartz movement that's generally regarded as a solid competitor to comparable to other Swiss quartz GMT movements. The movement utilizes the well-known Ronda 515 movement as a base and adds a GMT complication to the base movement. As such, it offers itself as a reliable GMT movement thanks to the fact that it's quartz powered, meaning it uses a battery and will more often than not be more accurate than mechanical movements.
Steinhart Ocean 39 GMT
| | |
| --- | --- |
| Case Size: | 39mm x 47mm x 13mm |
| Movement: | ETA 2893-2 or Sellita SW330 (Automatic) |
| GMT Type: | Caller GMT |
| Crystal: | Sapphire Crystal |
| Band Options: | Stainless Steel Bracelet |
| Price: | $550 – $700 |
Based in Germany, Steinhart has earned its place in many watch collectors hearts as a provider of well-built, reliable, and very affordable timepieces. Steinhart assembled their timepieces from high quality Swiss Made parts while applying their keen eye and craftmanship towards ensuring that all watches feature a tight fit and finish. Of all the models they offer, the Ocean 39 GMT is one of the most popular.
The Steinhart Ocean 39 GMT presents itself as another (amongst many) entry into the wide world of Rolex GMT Master homages. What sets this watch apart though is the lengths that Steinhart goes to in order to ensure their legacy for high quality construction is carried through to this model. This watch would be ideal for someone who wanted something fairly under the radar and well-built that featured the classic black dial Rolex GMT-Master II pepsi bezel look (which was originally created for Pan Am pilots in the mid 1950s). It's even available with some ceramic bezel options.
Powered by the ETA 2893 or the Sellita SW330, you can count of the time-honored reliability of both movements since they equally well respected in the watch community (and basically features the same specs).
Seiko 5 GMT
| | |
| --- | --- |
| Case Size: | 42.5mm x 46mm x 13.6 |
| Movement: | Seiko 4R34 |
| GMT Type: | Caller GMT |
| Crystal: | Seiko Hardlex |
| Band Options: | Stainless Steel Bracelet |
| Price: | $475 |
We were pretty lackluster on a lot of the Seiko 5 changes that have been occurring over the past couple years. But the release of the Seiko 5 GMT in 2022 took us by surprise – a very pleasant surprise. Building on the format of the iconic Seiko SKX case, the Seiko 5 GMT features a somewhat asymmetrical case with the crown position at 4 o'clock. At 42.5mm and 46mm lug to lug, the specs may appear on the larger side (especially compared to some of the other watches we're discussing), but the case design itself allows the Seiko 5 GMT to wear much smaller than the dimensions on paper would lead you to believe.
The Seiko 4R34 movement was created specifically for this watch release and while these initial offerings included 3 dial options, we should expect to see more variety to be released over time. For now the orange, black, and blue dials certainly cover a lot of bases though and most people should be able to find a model they enjoy. The Seiko 5 GMT would be a great choice for someone at this price point who was looking for a more sporty GMT watch that also had a slightly vintage/retro vibe to it (being heavily influenced by the SKX case, the design of that case is rooted Seiko dive watches from the 80s).
What's most interesting about this watch though is how widespread this movement will be used in the microbrand community. When one things about the ubiquity of the NH35, I wouldn't be surprised if we started seeing a similar usage of the NH34 (the non-branded version of the 4R34).
Want to read more? Check out our hands-on Seiko 5 GMT review!
Q Timex GMT
| | |
| --- | --- |
| Case Size: | 38mm x 44mm x 12.5mm |
| Movement: | Swiss Ronda 515.24H (Quartz) |
| GMT Type: | Caller GMT |
| Crystal: | Acrylic Crystal |
| Band Options: | Rubber Strap or Stainless Steel Bracelet |
| Price: | $219 – $229 |
The Q Timex reissue in 2020 commemorated the original Q Timex releases from 1978 and 1979 and the watch world immediately fell in love. Combining an unapoletgetic retro design perspective coupled with a refreshing revitalization of a very 1970s case design, the original Q Timex reissue very quickly began to branch out into many different colorways and iterations. One of the more interesting releases within this product line is the Q Timex GMT.
The Q Timex GMT is virtually designed to be the same exact design as the preceding 2020 reissue, which isn't a surprise since the design format for the watch is practically perfect. The only differences between the GMT version of this watch and the original are the movements and the thicknesses of the watches. The Q Timex GMT features the Swiss Ronda 515.24H quartz movement. Although Timex doesn't overtly state this, we're able to extrapolate this from the data and specs. But due to this movement difference, the thickness of the watch is then also impacted. As such, the Q Timex GMT is 12.5mm thick, which is an entire millimeter thicker than the original. This to me isn't necessarily an issue because 12.5mm still isn't very thick at all.
The Q Timex would be a perfect choice for anyone at this price point that wanted something on their wrist that celebrated and embodied retro vintage design in all its forms. It's available on either a stainless steel bracelet or a rubber strap.
Citizen Promaster Titanium Diver GMT
| | |
| --- | --- |
| Case Size: | 43mm x 49mm x 14mm |
| Movement: | Eco-Drive (Solar Quartz) |
| GMT Type: | Traveler GMT |
| Crystal: | Sapphire Crystal |
| Band Options: | Rubber Strap or Stainless Steel Bracelet |
| Price: | $350 – $450 |
Few watch brands have created as reliable and GADA ("go-anywhere-do-anything") driven watches as Citizen. This is specifically noted in the iconic Japanese brand's line of Eco-Drive movements (which are solar powered) and their use of titanium (which is approx. 5 times stronger than stainless steel and half the weight). So you can imagine that a watch which combines both of those incredible features along with a very desirable Traveler GMT function would be a big hit. What about if you could also get that watch for under $500?
The Citizen Promaster BJ7111 is the ideal watch for someone wanted something that didn't feel like they need to be gentle with their watch but one that could also not be out of place in the office. At 43mm in diameter the BJ7111 could potentially wear slightly larger than other GMTs on this list, but the added benefit of being titanium also means that you'll barely feel the watch on your wrist. The fact that this is a Traveler GMT which allows the hour hand to be independently set does set this option apart from many of the other watches on the list. That plus the fact that it's also a dive watch with a rotating dive bezel, 200m of water resistance certainly, and the option of a rubber strap also makes an impact.
The inclusion of a diving bezel rather than a rotating GMT bezel does mean that you can only track two time zones rather than three. But realistically, it's a fair tradeoff. You'll probably use the elapsed time bezel more regularly than a GMT bezel.
Christopher Ward C63 Sealander GMT
| | |
| --- | --- |
| Case Size: | 39mm x 45.8mm x 11.85mm |
| Movement: | Sellita SW330-2 (automatic) |
| GMT Type: | Caller GMT |
| Crystal: | Sapphire Crystal |
| Band Options: | Canvas, Leather, Rubber, or Stainless Steel Bracelet |
| Price: | $1040 – $1200 |
Christopher Ward has come a long way over the years. Based in England, the brand started in 2004 and was really mainly known for their affordable divers. Now they've expanded to a variety of watch styles and functionalities, including GMT watches. The C63 Sealander GMT presents itself as a familiar but refreshingly designed GMT with fantastic dimensions. At 39mm in diameter, 45mm lug to lug, and under 12mm thick, this is probably one of the best GMT watch choices for someone interested in a more subtle and smaller wearing experience.
With 4 distinct design and color options, each model has its own clear and defined aesthetic vision, but they all still feel like part of the C63 Sealander product line. The hour hand and GMT hand feature a very prominent arrow point for clear legibility while the minute hand is more of a low angle baton hand, which creates good contrast and balance on the dial. If you notice the GMT bezel is also quite then and features a nuanced, somewhat flat looking font. This allows the dial space to feel maximized, which can be an issue with watches that are in this size range.
The C63 Sealander also features a Sellita SW330-2 automatic movement, which is a staple movement for GMT watches in this price range.
Yema Superman 500 GMT
| | |
| --- | --- |
| Case Size: | 39mm x 11.52mm x 19mm or 41mm x 11.52mm x 20mm |
| Movement: | Yema3000 (Automatic) |
| GMT Type: | Caller GMT |
| Crystal: | Sapphire Crystal |
| Band Options: | Leather, Rubber, and Stainless Steel Bracelet |
| Price: | $1399 – $1490 |
Based in France and with horological roots stretching back to 1948, Yema is a brand that most people should keep an eye on. While most attention in the watch world tends to focus on Swiss, German, and even British brands, France spent the better part of the 20th century developing their own brands and horological legacy. One of these brands was Yema whose associated was closely tied to that of French aviation, motorsports, and diving.
That's where the Yema Superman comes into focus for our discussion. Originally released in 1963, the Superman was one of few (at the time) deep sea divers available from a French brand. After Yema's brand revitalization in 2004, the Superman was a focus for brand as their entry into the popular dive watch enthusiast market.
A distinctive bezel lock at the 3 o'clock crown sets the design of the Yema apart from other watches in this space. Additionally, Yema strived to preserve the original vintage aesthetics of the timepiece with their treatment of the bezel, indices, and hands. For our discussion here specifically this iconic diver is also now available as a GMT watch, featuring Yema's in-house Yema3000 automatic movement and 500m of water resistance.
Interestingly enough, the Yema Superman 500 GMT watch is also available in two case dimensions: 39mm in diameter and 41mm in diameter.
Glycine Airman No.1
| | |
| --- | --- |
| Case Size: | 36mm x 44mm x 11.6mm |
| Movement: | Glycine GL293 (Automatic) |
| GMT Type: | Caller GMT |
| Crystal: | Sapphire Crystal |
| Band Options: | Leather Strap (pictured on 3rd party nylon strap) |
| Price: | $999 |
Modern Glycine is a brand that's currently in a bit of a odd spot. The brand's origins start in Switzerland back in 1914. While the original focus was more focused on jewelry-focused horology, the brand became synonymous with Pilot watches in the 1950s. No other watch embodies this more than the Glycine Airman No.1 GMT watch.
At 36mm in diameter and 44mm lug to lug, the original wearing experience of the first Airman is preserved very well in the modern iteration of the watch. The dimensions of the watch give it a slight sense of being visually lug-heavy, but that helps to balance and draw focus towards the dial, which is quite small given the diameter of the case and the interior circumference of the GMT bezel. That dial focus is also helpful given how much is going on in the dial itself – between the hour, minute, seconds, and GMT hands in addition to the inverted interior seconds track, it can be easy for the dial to appear crowded.
But the completely authentic and unapologetic vintage design of the watch draws towards the Airman. This modern revivial of Glycine is generally regarded as the result of the brand being aqcuired by the Invicta Watch Group in 2016. However this is the point in the brand's history that's a bit of amyster to watch enthusiasts. Glycine models are still available but there is little to virtually no marketing or outreach being conducted for the brand. This has led many to speculate whether or not the brand has future plans to continue remaining active or potentially exploring other avenues.
Regardless, the Glycine Airman No.1 is a fantastic GMT watch option for anyone who is looking for a more vintage watch wearing experience with all the convenience and reliability of modern craftsmanship.
Archimede Pilot 42 GMT
| | |
| --- | --- |
| Case Size: | 42mm x 51mm x 10.2mm |
| Movement: | Soprod C125 |
| GMT Type: | Caller GMT |
| Crystal: | Sapphire Crystal |
| Band Options: | Leather, Milanese Mesh, or Stainless Steel Bracelet |
| Price: | $1100 – $1300 |
In 1924 German based watchmaker Karl Ickler started to craft high quality watch cases for the burgeoning German watch brand indsutry at the time. While the original factory was destroyed by Allied forces in 1947, a rebuilding effort was led by Karl Ickler's sons and the production of watch cases continued into the early 2000s.
Around that time the brand started to experiment with the possibility of creating their own watch brand. Then in 2003 they started Archimede watches. Very quickly the brand began to gain recognition as a producer of high quality and affordable German timepieces – especially fliegers. While the brand offers several different types of flieger models, its the Archimede Pilot 42 GMT that's the focus of our discussion here.
At 42mm in diameter and 51mm lug to lug, the watch may appear to wear large when looking at the specs, but the fantastic thinness of the watch at 10.2mm curbs any sort of top-heavy wearing experience one may expect. Rather, what occurs is a watch that covers an appropriate amount of surface area on your wrist to maximize legibility without feeling bulky. This wearing experience combined with the added function of a GMT complication makes the Archimede Pilot 42 GMT a series contender for anyone looking for a highly legible but appropriately sized GMT.
GMT Watch Terminology
Caller GMT
A Caller GMT is a type of GMT watch where the additional 24-hour hand can be moved independently from the other hands on the watch. This is crucial so as to not interrupt the local time that the wearer is tracking with the traditional hour and minute hands.
Typically, a Caller GMT is used by anyone who is located consistently in the same location but needs to track a second timezone for business or family purposes. So if you're located in New York (ET GMT-5) but do business or have family in Zurich (CET GMT +1) which is 6 hours ahead (the point difference between GMT -5 and GMT +1 is 6 points) you'd ensure that the 24-hour hand was set to be 6 hours ahead of the local time hour hand.
Traveler GMT
Often called a "True" GMT watch, the Traveler GMT essentially utilizes the opposite practice from the Caller GMT to track dual time. The local time hour hand is able to be set independently from the minute hand (and the rest of the watch).
This function exists with the idea that the wearer is using the timepiece as a travel watch and consistently changing the timezone they're physically located in. In doing this, they need the ability to move the hour hand to frequently change their local time (which means the additional 24-hour hand is typically set to their home timezone).
GMT Rotating Bezel
Some GMT watches will include a bidirectional rotating bezel with a 24-hour scale. This is s GMT bezel and can often be used to track additional timezones on demand by the wearer. The principle works like this – the GMT hand functions as the main point of reference. Assuming we're using a Traveler GMT and utilizing the relationship between an East Coast (GMT -5) as my local time and CET (GMT +1) as the timezone I want to track, if we know CET is 6 hours ahead of my home time, I then simply need to move my GMT 24-hour bezel 6 clicks to the left. This will then put my local time hand at CET (GMT+1).
Commonly Asked Questions About GMT Watches
What Does GMT Stand For?
"GMT" stands for Greenwich Mean Time and it is used to refer to any watch that can track world time in at least two timezones.
Greenwich Mean Time is the standardized timezone used in order to synchronize all timezones to a central reference. This is done in order for there to be clarity on how all timezones can understand and track their differences to each other (based on how they both relate from GMT as a reference point).
Why Are GMT Watches So Popular?
GMT Watches originally gained popularity with the advent of Jet travel in the 1950s. Since people were able to travel to different timezones with more ease, they also needed the ability to easily tell time in different timezones as well.
While no longer strictly necessary due to cellphones and other connected devices, GMT watches remain popular among enthusiasts who enjoy the 4th hand complication in addition to the different design aesthetics the GMT function can bring to a timepiece.
Are GMT Watches Useful?
Yes – they can be extremely useful for quickly checking or referencing a different timezone if you didn't want to use your phone or connected device to do so.
What Are The Pros and Cons of GMT Watches?
The main Pro is the ability to tell time in multiple timezones. The Cons of a GMT watch can sometimes be: 1) the thickness if it's a mechanical movement with a GMT module applied to it; 2) higher price points if you're looking for a mechanical watch; and 3) some GMT designs can create a very busy dial which can impede legibility.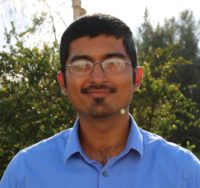 Kaz has been collecting watches since 2015, but he's been fascinated by product design, the Collector's psychology, and brand marketing his whole life. While sharing the same strong fondness for all things horologically-affordable as Mike (his TBWS partner in crime), Kaz's collection niche is also focused on vintage Soviet watches as well as watches that feature a unique, but well-designed quirk or visual hook.