Archimede Watches: The Pilot GMT 42
By: Kaz Mirza
We wrote about initial release of the Archimede Pilot GMT 42 back in June 2017. However we were recently able to have a brief proper hands-on experience with the watch during Wind Up SF 2019.
At 42mm in diameter, 51mm lug to lug, and 10.2mm thick, we were a bit unsure of how the actual watch would feel on the wrist. Based on the specifications of the Archimede Pilot GMT 42, I can understand how someone may think it would wear a bit on the larger side. Allow me to assuage your uncertainties.
For my 6.75″ wrist, it was perfect. While 51mm lug to lug is the max span I'm able to comfortably wear, the 10.2mm thickness (or thinness rather) allowed the watch to be incredibly balanced. The case construction is incredible, which isn't surprising given Ickler's reputation for watch case and parts manufacturing. The detailing on the sides of the lugs and the classic Flieger crown were particularly well executed. Oh, and this may be the best use of a 6 o'clock date window I've ever seen.
Before seeing the watch in person Mike and I expressed trepidation in regard to the color choices. While traditional Fliegers are reserved with their color choices, the Archimede Pilot GMT 42 seems to be having a bit more fun with its presentation. The hour and minute hands are heat-treated blue steel while the GMT hand is coated in red pigment. The contrast between red and blue allows the GMT hand to have an appropriate amount of "pop" to it.
However one of the more subtle but wonderful features is the color synergy between the thermal blue hands and the blue stitching on the strap. While it doesn't look like the Archimede site shows the watch with this blue stitch strap, it's something I would certainly pair the watch with given the option – it's a perfect match.
Please enjoy the photos we've taken here – in the future I'd like to be able to get this watch in for review in order to give everyone a proper assessment of the timepiece. However I'll leave you with the first thing I uttered to Michael as he stood next to me and I put this watch on my wrist for the first time: "This could be the one watch…" I know – I was surprised too.
Arhchimede Pilot GMT 42 Specifications:
42mm in diameter | 51mm lug to lug | 10.2mm thick
Case made by ICKLER in Pforzheim
Sapphire crystal on front | Mineral Crystal on exhibition case back
ETA 2893-2 Elaborè
Available with black dial paired with a black, dark brown, or light brown leather strap | or a Milanaise mesh bracelet or stainless steel bracelet
Check out more info on Archimede's site and for more history and general info, check out our Archimede Watches resource page!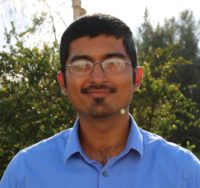 Kaz has been collecting watches since 2015, but he's been fascinated by product design, the Collector's psychology, and brand marketing his whole life. While sharing the same strong fondness for all things horologically-affordable as Mike (his TBWS partner in crime), Kaz's collection niche is also focused on vintage Soviet watches as well as watches that feature a unique, but well-designed quirk or visual hook.