Comparing Elastic Watch Straps: Erika's Originals MN, The Watch Steward "Original," and The Nick Mankey Designs Hook Strap
By: Jason Rushin
I've always longed for a Marine Nationale-style elastic strap. It looks great, everyone says how comfortable they are, and there's the vintage/historic/military connection to complete the "trifecta of want."
If you're unfamiliar with the elastic strap story it's definitely worth a read. In a nutshell, French Navy divers were burdened with strapless Tudor dive watches in the 50s. The resourceful frogmen fashioned straps from parachute bits and–voilà –the elastic strap was born.
For the longest time, it seemed as if the only available version was the Erika's Originals MN Strap. Hers is a faithful recreation of the original design. She even offers straps made with new old stock Marine Nationale elastic webbing, which she says comes from decommissioned 60s parachutes. That's pretty rad.
Unfortunately, the €50 / $55 price held me back from something that was, at first glance, not much more than a NATO and some spandex. Add in the €25 / $27 premium for the bronze hardware to match my Christopher Ward C60 Trident Bronze Pro 600 diver and it just wasn't in my budget.
But then I started seeing similar elastic straps popping up from other manufacturers, including Nick Mankey Designs out of the San Francisco Bay Area and The Watch Steward out of Cartersville, Georgia. While both have roughly the same look as the Erika's Originals version, each takes a slightly different approach by tweaking or, dare I say, modernizing the strap's design and operation.
So in the interest of research (of course!) I increased my strap budget, went all in on elastic, and ordered the following 22mm items:
To cut to the chase, these straps are all incredible. All of them. Each has (very minor) flaws, but they are, bar none, the most comfortable straps I've ever worn. Many times, I would have to think hard about whether or not I could feel them on my wrist. And that's in the midst of Honolulu's recent record-breaking heat and humidity. I even wore these when out for a run, at the grocery store, or in the water, and they all wore wonderfully.
Here's what else I discovered.
First Impressions
Out of the box, or envelopes in this case, each manufacturer takes a different approach. Erika's had the most high-end feel, with its glossy envelope holding another embossed envelope and a hand-signed card. But the inner envelope held just the strap, nothing else. Mankey's had a hand-written label with the strap's details—a nice touch—and a full page of instructions with large photos. The Watch Steward took the minimalist approach with a narrow instruction card, although it also included a branded sticker and an American flag patch, also very nice.
Upon first glance and touch, these straps each have subtle differences in weave, elasticity, and the stiffness of the material. Let's dive in.
Material Look and Feel
Nick Mankey Designs has the tightest weave and smoothest, silkiest look. It's made from "military-grade twill woven elastic webbing" and really doesn't look like elastic at all. It has a matte, fabric-like appearance with a diagonal weave, and feels soft to the touch with a very slight fuzzy feel. It's also easily stretchable. When held straight out, it flops directly down. When squeezed side-to-side, it's soft and supple. When stretched, it gives easily.
The Watch Steward strap is made from "heavy-duty military grade" material. The weave is more coarse than the Mankey but looks like one would expect elastic to look, if that makes sense. The weave is squarish and orderly in a side-to-side pattern and it feels solid and stiff in a good way. It's very smooth to the touch, similar to a typical (non-seatbelt) NATO. It's also much harder to stretch than the Mankey, and when held straight out, it bends down in a slight arc, as if in protest. When squeezed side-to-side, it's rigid and takes some pressure to finally give. When stretched, it's reluctant but does eventually lengthen
Erika's Originals has the rugged weave of the bunch. The pattern is horizontal but the little nubs of fabric look more circular than square, like bumps. It sports the most military and/or industrial look (especially in olive drab). It feels thinner than the others (but it isn't) and it feels rougher than the others. Not in an uncomfortable way, but in a "this is a material made to get a job done" way. It's definitely the stiffest, and when held out, does nothing except stick straight out at attention. A side-to-side squeeze is stiff, but less so than the Steward. When stretched, it's as stiff as the Steward but definitely has the least amount of lengthening in reserve.
Speaking of stretch, I did a non-scientific comparison of the three to gauge elasticity. I held a single layer, 3" section of strap and pulled it over a ruler until I could pull no more. Erika's Originals stretched to 4.25", The Watch Steward hit 4.75", and Nick Mankey Designs went to 5.5".
I should mention also that the side-to-side squeeze test was prompted by the Erika's Originals tendency to pucker at times. It doesn't happen often or for long, but it does look a bit odd. The others didn't have that issue.
Colors are subjective, but I went in different directions for each of these. I chose the lumed striped olive drab "original" fabric for the Erika's Originals. The lume is neat but underwhelming. The thin stripe appears pure white during the day and glows green at night. Well, it glows green under ultraviolet light and quickly fades away. I've tried charging it to check longevity, but it fades within seconds. The shade of olive is a nice, on the darker side, and just what I would expect for a military olive drab. I went with pure black on the Steward and it is just that. And I chose crimson red for the Mankey to match some red highlights on a few dials I own, but it's more of a burnt orange than a deep red.
Design and Operation
This type of strap takes some finesse to get on and adjusted, but each manufacturer takes a different approach.
Erika's Originals arrives already looped together and ready to install. You place one side of the loop behind your watch's spring bars and you're done. Put your wrist through the center of the loop, wrap the hook back around itself and hook it to the keeper. Slide the keeper a bit to adjust the fit and you're done.
It's a simple process with the Erika's Originals strap, since there's just one moving part: the metal keeper. The hook itself is long, so it takes some work to get the strap hooked and secure. I find myself struggling with one hand to rotate the strap so the keeper is on my bone or on the side of my wrist. That twists the keeper enough to create an opening and get the long bill of the hook inserted. It's a 10 second process at worst, but it's not as simple and brainless as a standard buckle strap.
What you then have is basically a watch attached to an elastic bracelet, since the elastic goes around your wrist one time and is folded back over itself to make the connection. Your watch caseback rests on the strap, not your wrist.
Removing the strap take a simple flick of the hook. The strap has to be stretched a bit to get the watch off your wrist, but that makes it more secure in the event of an accidental unhooking.
The Watch Steward strap is installed on your watch like a one-piece NATO (but spring bars have to be removed to do so). The strap is then doubled from one spring bar, around the bottom of your wrist, and around the other spring bar. That means the watch rests directly on your wrist and the strap is two layers everywhere else. (The Watch Steward also sells a "minimalist series" that eliminates the double layer of strap on half of your wrist.)
The hook on The Watch Steward has the same general design as Erika's Originals, but it's much shorter. That makes it easier to hook. The keeper, being at the very end of the strap, is also easier to catch with the hook. And, rather than the keeper being the adjustment mechanism (as on Erika's Originals), this strap uses a slider to lengthen or shorten the hook side of the strap. That leaves three pieces of hardware as opposed to the two on Erika's Originals.
The Watch Steward's hardware and overall design makes it a bit easier to connect and release. That ease of release, however, comes with some risk: it came unhooked a couple times when playing with my 5-year-old in the ocean. Lucky for me (and my Seiko SRPD23), the strap's wraparound design kept it from sliding off of my wrist and into the Pacific. This happened more than once in a single ocean session and I blame myself for having the strap too loose. It was also reassuring that it never fell completely off of my wrist.
Nick Mankey Designs is the most unique setup of the bunch. It's simultaneously complex and ingenious, and takes some thought to get it properly set up. After removing the spring bars, a loop of strap goes through a slider on one side, which then connects to a perpendicular hook on the other side of the strap. Confusing, right? It took me a few reads of the included instructions to figure it out, but when I did it fit like a glove (or sweatpants, as they say on their website). The unique design also puts three layers of strap along the bottom of your wrist, near the hook. It never feels bulky or uncomfortable due to that, however.
The hook on the Mankey is also unique, with an inwardly curved "J" at the opening to safeguard against accidental unhookings. That works both for and against you as it's a one-handed dance to unhook this thing. The supple strap fabric and the operational complexity have me leaving the strap connected and stretching my watch off of my wrist. Not sure if that's good or bad, but it works and the comfort of this thing is worth it.
Speaking of hooks and hardware, the Mankey hardware is soft and rounded, while the Steward and Erika's are more industrial with sharper angles and edges. None of the hardware touches your skin, so it's just an aesthetic thing. They all look good.
My Take on Hardware Branding
Watch people say a part is "signed" if it has a logo or brand name on it. I'm still not sure why that's good or bad, but watch lovers seem to like things to be signed. But, sorry, I don't want a logo on my watch strap that's not from the watch manufacturer. Under the strap? Sure. Discreetly engraved under a buckle? Fine. But not an overt advertisement that just competes with the branding and writing already on the watch itself.
These three manufacturers approach branding in different ways. My favorite, by far, is the tiny logo of Nick Mankey Designs on the hook that's barely noticeable. It's maybe 2 mm in diameter, and that's perfect. Erika's Originals is bigger, taking up about half of the hook's outside surface. But it's subtle, with a simple *M-anchor-N* engraving. It's slightly noticeable, but since it's unpainted and not too deep, it tends to fade away. And since my version is bronze, the patina is already starting to camouflage the logo away.
The Watch Steward has the largest branding, taking up the entire hook surface and being painted black. It's just letters/words and not unattractive. But it does, to me, appear as just a tacky advertisement.
The Verdict
I love all three of these straps. They are, again, the most comfortable straps I've ever worn. I believe it's because they fit around your wrist with the same pressure along the entire circumference. They are also infinitely adjustable so the fit is exactly as snug or loose as you want it, and they're easy to adjust. Once on, it sticks to your wrist. There's no flipping or flopping, no twisting or moving, your watch is never off center or out of place and it doesn't move up and down your wrist. The fit is always perfect.
But if I had to rank them, let me first say that the differences are subtle and you'd be exceedingly happy with a strap from any of these manufacturers. Get one. Please.
That said, I like Nick Mankey Designs the best because it's the softest. The Watch Steward fits just as well and has easier operation, but it feels less luxurious. It has a tool feel to it and feels great with a daily beater. Erika's Originals is the most, um, original and she pioneered this product. They also feel the most authentic to the military-inspired story behind the strap. But they are pricey, and at nearly triple the cost of these others, it's a luxury purchase with little differentiation.
Overall Pros
Super comfortable.
Unbelievably comfortable.
Did I mention they were all comfortable?
Overall Cons
Operation can be tricky.
Branding beauty is in the eye of the beholder.
Originality is pricey (but the budget options are great)
Would I buy them again? Yes! I need more colors!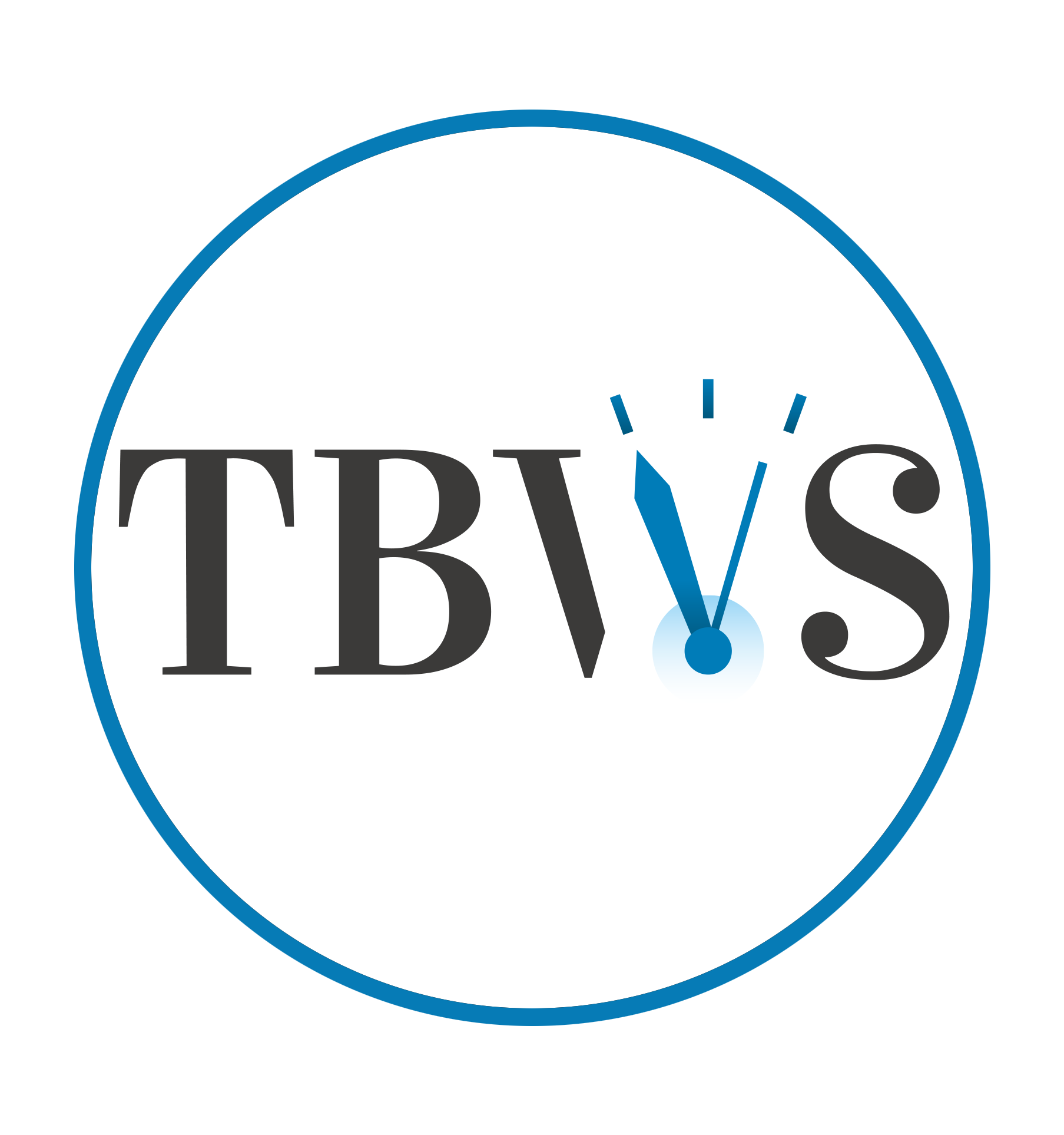 This piece was written and submitted by an incredible member of the Two Broke Watch Snobs fan community! We're always open to hearing ideas for user submissions – please feel free to contact us if there's something you want to write about.