During Watches and Wonders 2020, Paris-based high fashion house Hermès debuted a new addition to their Slim d'Hermès product line, a rose gold GMT. The first Slim d'Hermès pieces debuted in 2015 and were characterized (as one would assume) by their slim height (approx. 9mm) and case diameter (between 32mm and 39.5mm depending on the model). While the initial releases featured pretty clean and straight forward dial displays, Hermès felt the need to just mess all that up in the name of "mysterious allure."
Enter the first Slim d'Hermès GMT in 2018 pictured above and the new Slim d'Hermès GMT in rose gold pictured below, which is the model that just debuted at Watches and Wonders 2020.
Let's just take all this in. At first glance the watch is probably fine. But it's the second and third glance where things start to become clear. Kinda like how you need to take more than one sniff to see if those leftovers in the back of your fridge are on the wrong side of edible. The initial stank is just a hint at the end, but once you get a whiff, it sticks with you. That's what's happening with the dual time zone layout of the Slim d'Hermès GMT – let's talk through the horological stank that's occurring here.
I've read other write ups on this GMT and they feature commentary along the lines of saying it's a fun watch or that it's whimsical… No. Dogs are fun – nighttime fireflies over lakes are whimsical. The Slim d'Hermès GMT is drunk-ugly and illogical. I'm taking particular offence with the white sub-register at 10 o'clock and the outer "smoke" effect they've created over the numerals.
The Slim d'Hermès pieces are built on the in-house H1950 caliber movement, which is quite thin at 2.6mm (where the ETA 2824 is 4.6mm and the Miyota 9015 is 3.9mm by comparison). For this GMT addition to the Slim d'Hermès line, the H1950 was fitted with two modular Day/Night indicators and a second time zone dial. The day/night indicators are at 2 o'clock while the second time zone dial is the one at 10 0'clock.
Never have I seen intricate horological skill utilized so perfectly to replicate what a cheap wall clock looks like after 5 glasses of wine. The idea that something like that could be legible is honestly insulting to anyone who actually needs to utilize the second time zone (it's also offensive to those of us who breathe air).
If that wasn't enough, the Slim d'Hermès GMTs features a "smoke" effect on the outer perimeter of the crystal, which casts an obscuring haze over the main numerals. The main numbers feature the classic Slim d'Hermès stencil style font. But the "smoke" effect cuts the numbers off at random points and creates very odd shapes that can often be difficult to mentally reconcile as "numbers" – sometimes they just look like abstract lines.
While the effect here is aesthetically pleasing, what we have is essentially a non-functioning timepiece. It'd be easier for me to tell time on the bottom of my shoe. If I can't read the numerals on the main watch dial and if I can't read the drunk-jumbled markers of the second timezone, what are we dealing with here?
I understand that functionality is not at the heart of what many high fashion house watches are focused on. However, at it's core, a GMT watch has more functionality predilections than a tourbillon. Tourbillons are useless – I'd rather have a tic-tac in my watch than a tourbillon – I don't care. But a GMT at it's core needs to function and display two time zones efficiently, which this watch doesn't do. Coming from Hermès this could be forgiven since I can just assume they're creating this thing purely for art's sake.
But no – as consumers we need to hold brand's accountable for the way they present these timepieces to us. Hermès presents this GMT as "Making light work of time zones…" and being the "ideal companion for today's globetrotter." For approx. $19,600 USD, the only thing globetrotters will be making "light work" of is their sanity and their wallets if they actually try to use this.
I'd rather foam dome two cheap bottles of wine while yelling at my wall clock in a drunken stupor than even spend $1 on the Hermès Slim d'Hermès GMT.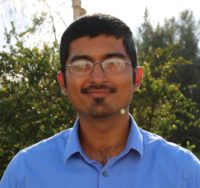 Kaz has been collecting watches since 2015, but he's been fascinated by product design, the Collector's psychology, and brand marketing his whole life. While sharing the same strong fondness for all things horologically-affordable as Mike (his TBWS partner in crime), Kaz's collection niche is also focused on vintage Soviet watches as well as watches that feature a unique, but well-designed quirk or visual hook.