Despite strict government orders against large gatherings and travel restrictions, Watches and Wonders will still be taking place on April 25th. How? It's going digital!
In a move that should honestly cause Baselworld/MCH Group to take notice, FHH has decided to make Watches and Wonders an entirely digital event. The digital event will be bringing together all brands that wish to showcase new watches in order to provide a consolidated news source and outreach hub.
Upon its April 25th, 2020 debut, watchesandwonders.com will feature around 30 brands. Each brand will be able to create their own narrative and share information about their brand and horological ethos. within their own digital environment. Essentially, it sounds like they will have "booths" on the platform that users can "visit" when they're on the site. Then over the course of the following days for the event, the brands will be able to release new products on their section of the digital platform.
In essence, Watches and Wonders has pivoted incredibly quickly to create a digital, immersive environment that will allow brands to cater their own individual online experiences to better connect with watch enthusiasts, journalists, and potential retailers. Some brands will actually be able to share their newest releases with 10-minute streaming videos on opening day. Plus, it sounds like there may also be some sort of panel discussion streams related to releases/brands.
What's really interesting here is that these digital environments that each brand creates will stay live long after the show is over. In fact, there are plans to launch a second phase of the platform in Summer. This second phase will feature more product releases.
We at TBWS are honestly incredibly excited. While there are still some lingering questions, the progress made here and the ability of FHH to pivot and get a digital platform spun up is admirable. However, technology announcements and technology roll-outs can often be incongruent. While I have no doubts that something will roll out on April 25th, I'll be interested to see how ironed out and bulletproof the actual user experience will be on the site. Stay tuned for more news and updates as we get them.
Source:
https://www.forbes.com/sites/robertanaas/2020/04/20/watches–wonders-geneva-2020-goes-digital-despite-covid-19/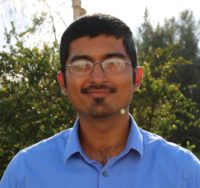 Kaz has been collecting watches since 2015, but he's been fascinated by product design, the Collector's psychology, and brand marketing his whole life. While sharing the same strong fondness for all things horologically-affordable as Mike (his TBWS partner in crime), Kaz's collection niche is also focused on vintage Soviet watches as well as watches that feature a unique, but well-designed quirk or visual hook.