Join Kaz and Mike as they take things back to their roots. This week, the guys thought it would be fun to highlight some ideal watch purchase options for $200 or below… well below. Tune in, and find some of the best dress, sport, and wildcard watches in that "sweet spot" TBWS price bracket.
Show Notes
Time Arrow Benrus Clone: https://www.ebay.com/itm/AUTOMATIC-DG2813-Time-Arrow-Military-Benrus-Type-2-316-sapphire-white-green-hand/114435485263
Timex MKI Chronograph*: https://amzn.to/2HunA7P
The Balance Cock Bugle: https://twobrokewatchsnobs.com/the-balance-cock-bugle/
Bulova Classic Collection*: https://amzn.to/3633Jq1
Komandirskie 1965: https://meranom.com/en/index.php?route=product/search&search=komandirskie%201965&filter_name=komandirskie%201965
Orient Bambino*: https://amzn.to/3nQI8a3
Casio MRW Range*: https://amzn.to/36Y50xE
Timex 41mm Navi*: https://amzn.to/3kYZu2P
Casio Pro Trek Fish Timer*: https://amzn.to/2URRhmo
Vostok Komandirskie Automatic*: https://amzn.to/399Gw7b
Time Arrow Military Submariner/Explorer: https://www.ebay.com/itm/Military-Submariner-Explorer-Miyota-movement-Steve-Mcqueen-small-T-dial/133561849953
Orient NEO70s
*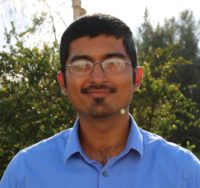 Kaz has been collecting watches since 2015, but he's been fascinated by product design, the Collector's psychology, and brand marketing his whole life. While sharing the same strong fondness for all things horologically-affordable as Mike (his TBWS partner in crime), Kaz's collection niche is also focused on vintage Soviet watches as well as watches that feature a unique, but well-designed quirk or visual hook.