Instagram has done a lot of good for the watch collecting hobby. But holy hell, it has its problems. Today, Kaz and Mike talk through some of their biggest issues with Instagram, trends that are taking the hobby by storm, and ways that the platform is harming growth overall.
There's a super fun audio wrist check in order, and a big announcement at the very end. Tune in and share your thoughts. Are the guys just grumpy old men? Are they overreacting? You be the judge.
Show Notes:
Citizen Eco Drive Promaster Diver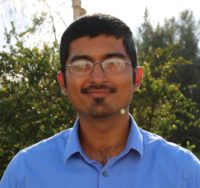 Kaz has been collecting watches since 2015, but he's been fascinated by product design, the Collector's psychology, and brand marketing his whole life. While sharing the same strong fondness for all things horologically-affordable as Mike (his TBWS partner in crime), Kaz's collection niche is also focused on vintage Soviet watches as well as watches that feature a unique, but well-designed quirk or visual hook.