As newer watch enthusiasts begin to get more and more into horology, inevitably they will become intrigued by the concept of an automatic watch – and why shouldn't they? A purely self-propelled mechanism that powers your timepiece without needing a battery? Intricate cogs, springs, and levers functioning in unison for the sole purpose of tracking the movement of time? Automatic watches should intrigue us they should capture our imagination. But truthfully, it's a minefield out there in regards to what makes a quality automatic movement vs. a not-so-high-quality movement. That's why we wanted to share our favorite automatic watches in three categories.
Jump To:
The Best Automatic Watches
Automatic Watch Terminology
Common Questions
Each section highlights the name of the movement, the power reserve, accuracy, and whether or not the watch manually winds and hacks. An explanation of these terms can be found at the end of this piece.
Automatic Dive Watches
As far as watch categories go, the dive watch has become pretty ubiquitous and is probably the most popular type of timepiece out there right now. Honestly, this is probably because of how easy it can be to have a diver be incredibly versatile – it can be a dress watch, a companion on outdoor adventures, help you time your bakes with its bezel, etc. In particular the automatic dive watch has become a highly sought-after timepiece by enthusiasts and the horologically-curious alike. That's why we're excited to share our favorite models below (that also won't break the bank).
If you're looking for a list that includes multiple movement types (and a breakdown of terminology), check out our favorite dive watches of 2023.
Seiko 5KX
| | |
| --- | --- |
| Case Size: | 42.5mm x 46mm x 13.5mm |
| Movement: | Seiko 4R36 (in-house) |
| Power Reserve: | 40 hours |
| Accuracy: | -35 / +45 seconds per day |
| Manual Winding/Hacking | Yes / Yes |
| Price Range: | $180 – $280 |
The original Seiko SKX007 was probably one of the greatest releases to ever happen for affordable automatic watches – an occasion only as equally monumental as the announcement of its discontinuation in 2019. However Seiko felt the needs to retire that iconic diver in order to make way for a new wave of Seiko 5 models that would carry on the aesthetic legacy of the SKX, the SRPD series or as the internet as dubbed it, the Seiko 5KX.
With features such as the 4 o'clock crown, Seiko diver hands, SKX case, and even the original hands, the 5KX carries the iconic Seiko design into the modern era. There are a wide variety of dial options, case finishes, and even styles available (from the smooth bezel versions to the Seiko Streets versions). But the biggest upgrade the SKX case received was the 4R36 automatic movement.
Originally, the SKX007 featured the 7S26, a mainstay in functional, no-frills, reliable in-house Seiko movements. However there were some features from the 7S26 that were lacking, which is why the 4R36 caliber in the new Seiko 5KX models is an upgrade.
The in-house 4R36 offers manual winding and hacking, neither of which are available on the 7S26 and both of which allows the 5KX to be (in terms of specs) a more desirable automatic watch than it's original SKX007 predecessor.
Orient Mako II
| | |
| --- | --- |
| Case Size: | 41.5mm x 47mm x 13mm |
| Movement: | Orient F6922 (in-house) |
| Power Reserve: | 40 hours |
| Accuracy: | -15 / +25 seconds per day |
| Manual Winding/Hacking | Yes / Yes |
| Price Range: | $120 – $200 |
Few watches pack as much value as the Orient Mako II – and the majority of this value comes from the automatic movement in the timepiece. Powered by the Orient F6922, this is a self-winding movement that also manually winds, hacks, and has an accuracy rating of -15/+25 seconds per day, which is respectable for mechanical men's watch in this price range.
Aside from the movement, the Orient Mako II's stainless steel case features 200m of water resistance and case diameter of 41.5mm. While I generally gravitate towards watches under the 40mm mark, my wearing experience with the Orient Mako II was fantastic. My wrist size is approx. 6.5 inches and the watch didn't feel too large. I believe this is due to the 47mm lug to lug distance as well as the 13mm thickness – they help balance the watch out and help it feel proportional.
There's a reason why the Mako II is one of our most recommended automatic watches – whether you're looking for your first mechanical timepiece or a great solid dive watch it'd be tough to go wrong with the Orient Mako II.
Check out the full review for more photos and insights.
Invicta Pro Diver
| | |
| --- | --- |
| Case Size: | 40mm x 48mm x 14mm |
| Movement: | Seiko NH35 |
| Power Reserve: | 41 hours |
| Accuracy: | -20 / +40 seconds per day |
| Manual Winding/Hacking | Yes / Yes |
| Price Range: | $50 – $100 |
Regardless of what you think of Invicta as a watch brand, the Invicta Pro Diver is being included on this list for one simple reason: this is one of the most affordable NH35 mechanical watches on the market.
The NH35 is an automatic movement manufactured by Seiko but offered as a non-branded version of their popular 4R35, which basically means that it's an in-house Seiko movement that can be used by other brands. Generally you'd spend anywhere from $100 – $500 for a watch with an NH35 automatic movement. However, the Invicta Pro Diver offers the NH35 for an average price of $75 – I've even seen it as low as $50.
As far as styling goes, the Pro Diver is an acceptable 40mm Sub design, featuring all the stylistic hallmarks of the classic look from the aluminum bezel, to the hands, and even the style of the dial text. As far as automatic watches go, I'd recommend the Invicta Pro Diver to anyone that wanted a mechanical timepiece first with any sort of unique design flourishes second – this is an automatic watch that is under the radar stylistically enough to go with whatever you're wearing and whatever you're doing.
Curious to lean more? Read the full Invicta Pro Diver review.
Seiko Turtle
| | |
| --- | --- |
| Case Size: | 44.3mm x 48mm x 14mm |
| Movement: | Seiko 4R36 (in-house) |
| Power Reserve: | 40 hours |
| Accuracy: | -35 / +45 seconds per day |
| Manual Winding/Hacking | Yes / Yes |
| Price Range: | $380 – $600 |
Based off the original design from 1976, Seiko re-released the Seiko Turtle in 2016. The asymmetrical case shape, reliability, and comfort made this one of the most influential vintage re-issue released of the past several years.
One of the most enduring aspects of the Seiko Turtle is that it remains a highly accessible and affordable automatic dive watch with some serious diving credentials behind it. Featuring a screw down crown and 200m of water resistance (features missing from the previously discussed Seiko 5KX), the Seiko Turtle is a diver, a tool watch, and an overall timepiece that you can rely on.
The Seiko Turtle is available a variety of dial colors and case finishes. But if you're looking for the most value when it comes to an automatic watch purchase, prices for the standard black dial and stainless steel case are generally under $400.
The 4R36 automatic movement is also featured here in the Seiko Turtle, which means it also features a reliable, time tested, and iconic in-house Seiko movement.
Feel free to check out our in-depth review for more photos and details.
Steinhart Ocean 39
| | |
| --- | --- |
| Case Size: | 39mm x 47mm x 13mm |
| Movement: | ETA 2824-2 or Sellita SW200 |
| Power Reserve: | 38 hours |
| Accuracy: | -/+ 12 seconds per day (or -/+30 seconds per day depending on how it's regulated) |
| Manual Winding/Hacking | Yes / Yes |
| Price Range: | $380 – $600 |
Steinhart watches is something of an enigma for most of us in the watch community. The brand is a smaller operation based in Germany that offers incredibly high quality versions of iconic watch designs for very affordable prices. But they're most well-known for their automatic dive watches. So are they a microbrand? An homage brand? It's a bit hard to distinguish, but what we can say for certain is that they're putting out quality watches like the Steinhart Ocean 39.
Featuring an incredibly wearable 39mm case diameter, iconic case/dial design, reliable fit and finish, as well as a Swiss automatic movement, the Steinhart Ocean 39 is worth being considered by anyone on the lookout for an automatic dive watch. Much like the previously discussed Invicta Pro Diver, the Ocean 39 here is based on the classic Sub design. While the classic black dial is the most affordable option, there are actually a variety of color choices to choose from (which also comes with a slightly higher price tag).
With the standard Ocean 39 three-hander, you'll get either an ETA 2824 or a Sellita SW200. While it may be odd to not know which you'll get, both movements are essentially identical to each other in terms of size, function, and reliability. Which movement you'll receive is congruent with inventory and availability of the movement. Although it's becoming more and more common to Sellita movements these days instead of ETA, which is something we're totally fine with.
Automatic Dress Watches
Dress watches are pretty dividing among watch enthusiasts – folks either love them or hate them. But it also depends on the wearing situation. When you love dress watches, it's generally because you need them – either to complete an outfit or potentially for work – possibly even special occasions. How I'm classifying a dress watch here is by the most basic sense, it's a non-sporty, non-bulky timepiece that puts a design style above legibility (which isn't a bad thing when a certain watch requires that approach). For me, I've always had a soft spot for dress watches, so I'm excited to share these options below with you.
Orient Bambino
Case Sizes (by version):

V1 – 3

: 40.5mm x 46mm x 11.8mm


V4

: 42mm x 49mm x 11.8mm


V5

: 36mm x 42mm x 12mm
Movement:
Orient F6222 (in-house)
Power Reserve:
41 hours
Accuracy:
-15 / +25 seconds per day
Manual Winding/Hacking
Yes / Yes
Price Range:
$120 – $200
A mainstay of the watch world ever since its release in 2012, the Orient Bambino is the perfect watch for anyone that's just looking for something nice to wear with a suit or a casual button-down in an office. While there are now currently 5 versions of this timepiece available, the core facet of the timepiece have always remained the same: classic style, affordability, and an automatic movement.
Each version of the Bambino has a different stylistic approach to the dial and handsets. However all Bambinos within the main 5 versions share the same movement: the in-house automatic Orient F6724. This self-winding movement features 41 hours of power reserve and is rated to an accuracy of -15/+25 seconds per day. Now outside of the main 5 Bambinos, there are also the 2 peripheral Small Seconds and Open Heart Bambinos. The Small Seconds features the in-house F6222 caliber while the open heart features the F6T22. Both of these movements are virtually the same as the F6724 except they feature some small modification to facilitate the small seconds and open heart window respectively.
Across all the Bambinos you can have your choice from a variety of dial colors and case finishes – while most models feature a leather strap, there are some versions of the Bambino 36mm that feature a bracelet.
We have a full review of the Orient Bambino V3 – check it out for more photos and insights.
Seiko 5 Recraft Series
| | |
| --- | --- |
| Case Size: | 40mm x 46mm x 12mm |
| Movement: | Seiko 7S26 (in-house) |
| Power Reserve: | 41 hours |
| Accuracy: | -20 / + 40 seconds per day |
| Manual Winding/Hacking | No / No |
| Price: | $120 – $275 |
Maybe you like your automatic dress watch with a bit of retro flair? Then you're looking for the Seiko 5 Recraft series – specifically the SNKP23 and SNKP27. Introduced in 2014, the Seiko 5 Recraft series features a classis 1970s "fridge" style case, an interior circular seconds scale framed by a bold band of black, and a subtle sheen dial, these timepieces evoke all the horological aesthetics of the 1970s. However we also get the benefit of modern tooling, fit/finish, and automatic movements.
The movement we have here is the Seiko 7S26, which if you recall is the exact movement that the SKX moved away from after they upgraded to the 4R36 for the Seiko 5KX. The 7S26 while it still functions most basically as a self-winding watch, it's features and specs aren't the greatest. It doesn't hack nor does it manually wind. However the power reserve and accuracy are relatively comparable.
So if not having the ability to hack or manually wind the timepiece isn't a deal breaker for you, then the Seiko 5 Recraft is still an option for you.
Timex Marlin
| | |
| --- | --- |
| Case Size: | 40mm x 48mm x 13mm |
| Movement: | Miyota 8215 |
| Power Reserve: | 40 hours |
| Accuracy: | -20 / +40 seconds per day |
| Manual Winding/Hacking | Yes / No |
| Price Range: | $130 – $260 |
When it was first released in 2017, the Timex Marlin was a manual wind timepiece. That initial release certainly opened the door for many new interpretative designs on the Marlin including a roster of automatic versions.
Featuring a classic, 1960s 3 hand, utilitarian layout with bold but nuanced markers, the Timex Marlin's design is versatile enough to be your everyday wearer, but due to the baton markers we'd classify it as a dress watch. The automatic Timex Marlin is available in several different colors but even with some models with nods to baseball teams (Boston Red Sox, New York Yankees, L.A. Dodgers, Chicago Cubs).
The movement for this Timex is a bit controversial. Upon it's initial release as a solely a manual winding movement, Timex kept the origin of the movement vague without naming the manufacturer or reference – they only provided some vague technical specifications. However the watch community discovered (after some sleuthing) that the original 2017 Marlin used a Chinese Seagull movement. This presented an issue for some members of the community due to Timex's pride and outward marketing towards being an American company.
For us here at TBWS, we didn't have any problem with it. To provide a unique, reliable mechanical timepiece and keep it in the $200 price range, Timex has to make certain choices about how certain parts are sourced. I only go into this history as a way of offering insight into the fact that the movement featured in the Timex Marlin Automatic series that we're discussing is the Japan-based Miyota 8215. Again, this was not shared from Timex, but the watch community was able to deduce the source of the movement.
We're big fans of the Miyota 8215 (and it's close relative the 8205). Featuring 40 hours of power reserve and a respectable accuracy of -20/+40 seconds per day, the 8215 is the ideal movement for the Timex Marlin Automatic since it's designed to work with minimal fuss. The only downside is that while it manually winds, the movement doesn't hack.
Seiko Cocktail Time
| | |
| --- | --- |
| Case Size: | 40.5mm x 47.5mm x 11.8mm |
| Movement: | Seiko 4R35 |
| Power Reserve: | 40 hours |
| Accuracy: | -35 / +45 seconds per day |
| Manual Winding/Hacking | Yes / Yes |
| Price Range: | $300 – $600 |
For many years, the Seiko Cocktail Time was probably the most recommended automatic dress watch for under $500. Initially released as part of a three watch set in collaboration with champion bartender Ishigaki Shinobu in 2010, it was the SARB065 "Cool" model that would endure. Featuring a concentric layout of lines converging on the timepiece's center-most point, your eye is drawn to the watch.
This subtle dial texture along with the cool, almost glacier-like blue (a hue existing somewhere between white and blue) created an effect that captured many watch enthusiast's hearts for nearly 7 years. Then the SARB065 Cocktail Time was discontinued in 2017, but the design would be reimagined in the Seiko Presage line, which is a slightly elevated tier of Seiko timepieces which are generally also dressier designs.
Within this newly imagine Seiko Presage version of the Cocktail Time, we have a good handful of dial colors from standard and limited editions to choose from. Each standard 3 hand Cocktail Time features the Seiko in-house automatic 4R35 movement, which is the "day only" version of the 4R36 featured in the Seiko Turtle and Seiko 5KX mentioned above. It's an automatic movement that you can absolutely rely – so no worries there.
Tissot Le Locle Powermatic 80
| | |
| --- | --- |
| Case Size: | 39.3mm x 48.25mm x 9.8mm |
| Movement: | Tissot Powermatic 80 (Base ETA C07) |
| Power Reserve: | 80 hours |
| Accuracy: | -2 / +8 seconds per day |
| Manual Winding/Hacking | Yes / Yes |
| Price Range: | $400 – $650 |
Tissot has undoubtedly earned its place in the history of Swiss Watchmaking. The brand has a rich legacy spanning all the way back to 1853 and a dedication today to offering affordable Swiss timepieces. That's why whenever someone asks us a brand recommendation for a Swiss automatic tat won't break the bank, Tissot is always one of the first brands we mention.
Here in our discussion of automatic dress watches, the Tissot Le Locle Powermatic 80 is a standout timepiece. There are many different Le Locle models available from stainless steel, two-tone, bracelets, leather straps, etc. – but the unifying factor amongst all of them are classic Roman numeral markers, and the fantastic Tissot Powermatic 80 automatic movement.
The Powermatic 80 movement is based on the ETA C07.111 and it's absolutely most standout feature is the 80 hour power reserve, which is basically nearly twice the power reserve of any other watch we've discussed thus far. In addition, the accuracy has been reported to be approx. -2 / +8 seconds per day, which is incredibly respectable. Also it's not surprising since there is a version of the Powermatic 80 that can be regulated within COSC standards (-4 / +6 seconds per day).
If you're looking for a Swiss Made automatic dress watch that can stay under $600, certainly check out the Tissot Le Locle series (or any other model that's using the Powermatic 80 in their product line-up).
Automatic Everyday Watches
I've been very keen on the concept of the everyday watch lately – there's something about a watch that you can throw on and forget, but it's also highly legible – and versatile enough to be dressed up slightly and also survive if you get caught in the rain. Most folks would go for a diver, but to me the rotating bezel gets in the way and feels bulky. Plus, there's one other qualifier I'm using here to contextualize my perfect everyday watch: it needs Arabic numerals (rather than just baton markers or lume dots). For anyone else who is on the hunt for a watch like this, I hope you enjoy the models below.
Seiko 5 SNK Series
| | |
| --- | --- |
| Case Size: | 37mm x 43mm x 11mm |
| Movement: | Seiko 7S26 (in-house) |
| Power Reserve: | 41 hours |
| Accuracy: | -20 / +40 seconds per day |
| Manual Winding/Hacking | No / No |
| Price Range: | $100 – $150 |
There was a period of time where the Seiko 5 SNK8 series of field/pilot watches were my single most recommended watches. They were the perfect "first watch" – your ideal "everyday watch" – and in most cases a near perfect affordable automatic watch. That was until these iconic watches were quietly discontinued (purportedly) in 2018. Then in 2021 Seiko released new updated versions of these field/pilot watches as part of their Seiko 5 revamp. But to me, the original Seiko 5 field/pilot designs endure.
Even though they're discontinued new models can still be purchased online in green, white/cream, black, and blue dial versions. This is because they produced so many units, that there are literally years worth of product left to sell. The only downside is that the price has increased slightly. You used to be able to pick up a Seiko 5 SNK8xx series for between $50 – $75, but now it's more common to see them at between $100 – $150.
With a case size of 37mm in diameter and a lug to lug measurement of 43mm, this is certainly a timepiece for someone interesting in something that wears smaller. That was always something I loved about this SNK and why I feel it is one of the best everyday wearers out there today.
Classic swords hands create legibility without making the dial feel cluttered, which is certainly a feat in and of itself since the dial isn't very large. The hour scale is the interior circle while the minute scale is on the exterior perimeter. The effect it creates is that of drawing your eye in, which always made it a pleasure to check the time on my wrist.
Nodus Sector Series
Case Size:
38mm x 47mm x 12.5mm
Movement:
Field: NH35
GMT: NH34
Power Reserve:
41 hours
Accuracy:
-10 / +10 seconds per day (regulated in-house by Nodus)
Manual Winding/Hacking
Yes / Yes
Price:
$450
L.A. based microbrand Nodus Watches has achieved something that's actually quite difficult for any type of watch brand: they found their own unique design language. A Nodus timepiece is one designed in an aesthetic ethos only really possible within the creative framework of co-founders Wes and Cullen's ability. There's always a sense of classic style but mixed perfectly with modern sensibilities and a subtle hint of being slightly experimental.
Few watches in the Nodus line up embody this design aesthetic more than the Sector series, which is comprised of 4 different watch types (field, diver, pilot, GMT) that share the same 39mm x 47mm case. For this list, the Nodus Sector Field and the GMT are the outliers. Bold lumed markers bolstered by an interior military time scale, the Sector Field executes one of the best modern takes on a classic field that we've seen to date. The Sector GMT takes that military time scale and swaps it with a 24 hour GMT scale and utilized a contrasting but complementing 3rd hand.
Powering this timepiece is the NH35 (or the NH38 if you get the no-date version). This is the same movement that you read about in the Invicta Pro Diver above. However don't let that fool you into thinking the movements will behave the same. Nodus regulates their watch movements in-house, which means they're able to personally dial-in the accuracy by adjusting certain specific pieces on the movement. What this results in is far greater accuracy than factory specs. The Nh35 in the Invicta has the common factory specs of -20 / +40 seconds per day – whereas the Nodus Sector's NH35's accuracy is a very respectable -10 / + 10 seconds per day.
Hamilton Khaki Field Auto
| | |
| --- | --- |
| Case Size: | 38mm x 47mm 10mm |
| Movement: | Hamilton H-10 (base ETA C07) |
| Power Reserve: | 80 |
| Accuracy: | -15 / +15 seconds per day |
| Manual Winding/Hacking | Yes / Yes |
| Price Range: | $325 – $625 |
Like the idea of an everyday style, field watch but maybe the Nodus isn't quite the right fit? Maybe you want an automatic field watch that's a bit more vintage military inspired? That's where the Hamilton Khaki Field Auto comes in. Hamilton has a history of being a main provider of wrist watches to American soldiers during WWII and it's that history that the Hamilton Khaki line is honoring. While there are many versions of the Hamilton Khaki that all pay respects to different versions of vintage military watches, it's the Hamtil Khaki Field Auto we're focusing on here.
Bold numerals, an interior military time scale, and iconic syringe hands create stark legibility against the black dial – the perfect hallmark of a field watch. Hamilton has defined the standards for what vintage military inspired watches measure themselves against. The whole focus with a field watch like this is to maximize functional legibility. That's why the case is a very comfortable 38mm in diameter, 47mm lug to lug, and 10mm thick (there is a version of the Khaki Field Automatic that's 42mm in case you'd prefer something larger).
Of particular note here as well is the Hamilton Khaki's H-10 movement. The H-10 is an automatic movement that's based on the ETA C07 movement – much like the Tissot Le Locle, which is to be expected since both brands are Swatch brands and Swatch owns ETA. This means that it also features the 80 hour power reserve, which is a very crucial benefit that's worth taking into consideration.
Automatic Watch Terminology
Power Reserve
Correlates to the number of hours that a watch will function on a fully wound mainspring barrel. The mainspring barrel is a small flat spring that's coiled into a cylinder that winds up and tightens. The tension this spring coil holds is the stored powered – the amount of time it takes for that stored power to deplete is the power reserve. Therefore a watch with a 40 hour power reserve can function for 40 hours on a fully wound spring.
Accuracy
A watch's accuracy is measured in regards to how many seconds per day is losses or gains. Therefore if a watch has a rated accuracy of -5 / +10 seconds per day, that means that it's accuracy is reliable within the threshold of the timepiece losing up to 5 seconds per day or potentially gaining 10 seconds per day. Generally the smaller these numbers and the long the period of time, the better.
Manual Winding
The ability to manually wind the main spring by turning the crown. This is in addition to the automatic rotor in the back of the watch that spins with the momentum of you wearing the watch and moving around with it. The spinning of the rotor correlates to the charging of the coiled up spring in the spring barrel.
Hacking
The ability to temporarily stop the watch from ticking by gently pulling on the crown and sliding it into the 1st position. Hacking is generally a great feature and very preferable for accuracy purposes because it allows you to pause the function of your watch and then resume it again in synchronization either with someone else's timepiece or a centralized source of timekeeping that you're utilizing.
Commonly Asked Questions About Automatic Watches
Are Automatic Watches Any Good?
Yes – the idea behind the automatic watch is that it can be powered perpetually without relying on battery changes every several years. Automatic watches also offer aesthetic benefits with a smooth (to varying degrees) sweeping seconds hand as opposed to a ticking seconds hand, which is featured on a quartz watch.
Which Brand Automatic Watch Is Best?
Tissot, Seiko, Orient, and Hamilton are generally regarded as excellent automatic watch brands for the value and craftsmanship they offer.
Automatic vs. Quartz: What's The Difference?
An automatic watch is powered by winding the watch up either by the crown or simply by moving the watch and turning the rotor behind the caseback. This rotor is what specifically designates a watch as automatic. On the other hand, a quartz watch is powered by a battery and doesn't require winding up the movement.
How Long Do Automatic Watches Last?
If the power reserve on the watch runs out, the watch will stop. Winding the rotor in the back of the watch builds up the power reserve by storing tension in the main spring barrel of the movement. When this tension runs out and the power reserve depletes, the watch will stop. You simply need to ensure that the watch is routinely wound up and it won't stop and the most common way to wind up an automatic watch is to shake it enough for the rotor in the back to spin (there's no need to shake the watch too hard).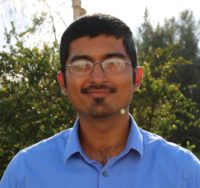 Kaz has been collecting watches since 2015, but he's been fascinated by product design, the Collector's psychology, and brand marketing his whole life. While sharing the same strong fondness for all things horologically-affordable as Mike (his TBWS partner in crime), Kaz's collection niche is also focused on vintage Soviet watches as well as watches that feature a unique, but well-designed quirk or visual hook.