Sadly, Zodiac has become somewhat of the butt of many jokes among the TBWS crew – so much so that we even created a Balance Cock Bugle satire piece. The problem over the past couple years is that the Zodiac Super Seal Wolf design has become the platform for a lot of different dial and bezel colorways. Some have been successful and some have been just really off the mark. But the result is that whenever Zodiac releases new Super Sea Wolf models, we just assume they're going to be little out there and not very appealing.
This time we were wrong.
These Zodiac Super Sea Wolf Mainline models are actually visually appealing (by our sentiments). Featuring some more toned back colorways, the inspiration for these models (as stated by Zodiac) is bioluminescent algae and deep-ocean sea life. Bearing that design ethos in mind, I think we should all be very grateful we didn't get any absolutely crazy looking Tamatoa-esque "shiny" designs here.
These Super Sea Wolf models are debuting in 5 new colorways:
Blue/Black
OJ/White/Black
Black/OJ
OJ/White
Green/White/OJ
Of particular note with these models as well is that they're all ISO certified dive watches featuring a water resistance rating of 300m, which is a step up from the WR of previous Sea Wolf models. Although, just to be as candid as possible, it's really a minority of watch folks who actually dive with these things (not saying they don't exist, but the majority of people who buy a watch like this will never dive – so the ISO rating should not be a selling factor for non-divers).
Zodiac Super Sea Wolf Mainline Specs:
42mm case diameter
14.33mm thick
300m Water Resistance
Swiss-made Sellita movement
Grade-A SuperLuminova
Overall thoughts and conclusions? Not bad on these actually! Personally I'm certainly inclined to feeling an affinity for the blue model. The only things that I feel would make this a hard pass (as compared to other offerings/possibilities within the Sea Wolf product line) are: (1) the size since it's slightly larger than normal to accommodate the added WR; and (2) the price of $1,695 (also added most likely to accommodate the additional ISO-rating criteria). Keep an eye on the Zodiac Watches site for more info as it's released.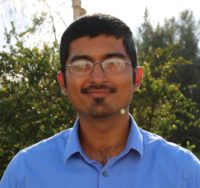 Kaz has been collecting watches since 2015, but he's been fascinated by product design, the Collector's psychology, and brand marketing his whole life. While sharing the same strong fondness for all things horologically-affordable as Mike (his TBWS partner in crime), Kaz's collection niche is also focused on vintage Soviet watches as well as watches that feature a unique, but well-designed quirk or visual hook.