LOS ANGELES, CA — "I showed her the quality of the logo on the box." Blaine Reed, the YouTube watch reviewer, explained as he raised a box for us to see the embossed lettered. "See? That's pressed into the box – not printed. Quality! And these – look," Mr. Reed then showed us that the watch brand's logo was also on the extra straps they included. "Attention to detail – boom. But she didn't care. She was all like 'Sir, we can't accept your watches as a rent payment'."
Late on Thursday September 3rd, the popular YouTube watch reviewer was reported as banging loudly on the glass doors of the Rockvale Grotto Apartment Rental leasing office. When informed that it was after office hours, Blaine insisted the doors be open because he pays their salaries.
Upon being granted entry, Susan Tisdale, the leasing associate running the office that day, reported that Mr. Reed appeared exhausted and out of breath as he hauled a black construction trash bag behind him. Mr. Reed than began to empty the contents of the bag onto the leasing office floor, revealing a purported 63 different watches.
After inquiring as to the meaning of Mr. Reed's actions, Ms. Tisdale shared with authorities that Mr. Reed then began to section off the watch boxes into 3 categories: "classy minimalist," "baller sporty," and "fly."
"Listen, this is just insane," Mr. Reed continued to our crew. "The retail value of these watches alone could pay for 3 years of my rent." We asked Mr. Reed how he acquired the watches. "These brands are all about fair pricing, top quality, and cutting out the middleman, you know? They come to me to help spread the word on what they do. So they send me a watch to review." We asked why Mr. Reed kept all the watches and didn't return them or share them with his audience. "That's rude, man – why would you turn down a gift?"
After Mr. Reed asked how much he'd receive as an appearance fee for being covered in this piece, we inquired as to whether taking free watches as payments for reviews compromises his biased or unbiased position as a reviewer people can trust. Mr. Reed replied that he didn't understand the question. But he did inform us that we could use the code BLAINEDAWG10 to receive 10% off our next purchase.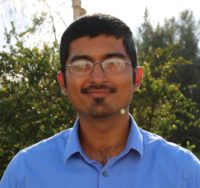 Kaz has been collecting watches since 2015, but he's been fascinated by product design, the Collector's psychology, and brand marketing his whole life. While sharing the same strong fondness for all things horologically-affordable as Mike (his TBWS partner in crime), Kaz's collection niche is also focused on vintage Soviet watches as well as watches that feature a unique, but well-designed quirk or visual hook.