Watch Shopping on the Disney Fantasy
By: Kaz Mirza
As many of you know, I'm no stranger to Disney Cruises. It's something my wife and I try and do annually. Obviously watch buying is huge on these things because of duty-free pricing on many of the cruise ports of calls/destinations. I've honestly never really given it much thought. Even with duty-free everything is still usually out of my price range. So when we go on these Disney Cruises, watches aren't even on my radar.
However on this last cruise we were aboard the Disney Fantasy, and this time it was a bit different. Remember when I said all the duty-free watch buying took place on dry land? Well, the Disney Fantasy itself actually has duty-free shopping on-board. And yes – that includes watches (some serious watches also). Here's a list of the watch brands that are available for duty-free pricing on the Disney Fantasy.
Bulgari
Hublot
Omega
Tag Heuer
Breitling
Tudor
Tissot
Citizen
Invicta
Since I wasn't really expecting any watch action this trip, I didn't have my TBWS camera. So all the photos I took were from my phone (apologies for the quality). I thought it would be fun to share with the TBWS family what the watch shopping experience looks like on the Disney Fantasy.
Bulgari us split off in it's own boutique while the other watch brands are included within "White Caps," the onboard duty free AD for many luxury products (perfumes, jewelry, bags, and (obviously) watches).
White caps was where I first realized there were watches on board. I happened upon it surrenditiously. As you walk down one of the main halls on Deck 3, you see White Caps, then there is a small door just to the side that leads directly into the AD.
Here's a quick video I took for everyone's reference of what the Watch AD space looks like within White Caps on the Disney Fantasy.
Below I'll group photos by the AD table they were taken at. Hope everyone enjoys the journey! Maybe next time I'll actually be able to buy a watch.
Omega Table
Breitling Table
I was super impressed with that Super Ocean Heritage II. Also, apparently Kylo Ren wears a Breitling – who knew?
Tag Heuer Table
Totally smitten with how comfortable the Link is – didn't expect to like it as much as I did.
Hublot Table
Honestly didn't spend too much time at the Hublot table, but my wife liked the two tone model, so I snapped a photo of it.
Tudor Table
They surprisingly had a couple BB GMTs in the case. None where on a bracelet, but the rep there said you could order a bracelet from Tudor for approx. $800.
Tissot Table
Naturally given my reprobate status as a "broke watch snob," I gravitated towards the Tissot pieces. I finally got to spend time with the Seastar with the Powermatic 80 and ceramic bezel. While I recognize it's honestly a fantastic watch and would be a welcomed addition to any thoughtful collection, I decided after trying it on that it just wasn't for me. I didn't feel that connection. It may have also been because I tried on the blue Seastar while wearing my Blumo – and that's just hard to compete with in my opinion.
Citizen and Invicta Table
The Citizen and Invicta displays were  combined in the same table, which is interesting because both brands have partnerships with Disney to produce watches for different properties the media giant owns i.e. Marvel as well as Mickey and his friends.
Bulgari Boutique
Unlike the brands mentioned above, Bulgari actually had a duty-free boutique presence on the Disney Fantasy. I tried on some Octo pieces, however I wasn't allowed to take photos within the actual boutique itself. But I was able to snap a couple pics outside in the public area before anyone noticed.
So, Did I Buy Anything?
The watch I came closest to pulling the trigger on was probably the Tissot Seastar (since I had the opportunity to purchase it for an unbelievable price). But in the end I didn't end up buying a watch. Do I regret it? Nope. Do I still really wish that I was able to take advantage of the duty-free watch purchase opportunity? Yup. There's something just fun about the idea of buying a watch while on vacation. And even though I wasn't able to do it this time around, I'm hopeful next time I will.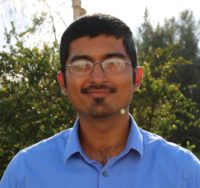 Kaz has been collecting watches since 2015, but he's been fascinated by product design, the Collector's psychology, and brand marketing his whole life. While sharing the same strong fondness for all things horologically-affordable as Mike (his TBWS partner in crime), Kaz's collection niche is also focused on vintage Soviet watches as well as watches that feature a unique, but well-designed quirk or visual hook.