Not all watch enthusiasts have opinions on Timex. But when they do form those opinions, it's either gushing adulation or offended ground-spitting. Some collectors see Timex as an American legacy brand with horological history in spades while others see them as just another "quartz watch brand that you can buy in Target."
At TBWS we aren't shy in our love affair with Timex. From their recent deep dive into the historical reissue product release market to their consistently offered and most recognized models, no other brand today in horology is offering affordable and homologically interesting timepieces as Timex. My opinion won't change on that.
But one thing that Timex has continued to challenge my opinion on is whether a brand can offer too many types of products. I hold this idea close that any brand offering too many products, can't be good. Timex has become a type of horological void that I sometimes get lost in. Dress watches, sport watches, smart watches, casual watches, collab watches… and each type of watch with its own set of unique design collections. It's like the menu at Cheesecake Factory. "There's no way a restaurant with Jambalaya, Shepherd's Pie, and Chicken Enchiladas is good." …Well it is! In that vein I recently discovered the Timex MK1 watch collection and was forced to reassess my opinions again.
Timex MK1 Watches and The Brand's Military History
From their design studio in Milan, Timex has reached time and time again into their history for inspiration that's authentic, affordable, and aesthetically pleasing. I honestly thought I was pretty well familiar (at a high level) with most of Timex's offerings. But then I learned about the MK1 collection.
These are modern watches that Tiimex has designed and created to pay homage to their military watch history. If you didn't know (like I didn't until recently), Timex did supply timepieces to the US Marines in the 70s/80s. These were produced under the MIL-W-46374B military design specification. Check out the following page for some detailed history on this specific service issued Mil-Spec Timex.


For our purposes, it's important to know that the original Timex issued to the US Marines was focused on functionality first as well as being designed to be disposable (they were resin cases). With that in mind, please don't think that the modern Timex MK1 collection in any way meets any sort of Mil-Spec designation. They don't – and I don't care. Neither should you. If you want something that's actually designed to Mil-Spec you have plenty of options elsewhere.
However if you want a timepiece that pays homage to its own place in US Military Watch history for an affordable price and one that's offered in many different styles to suite your tastes, then let's do this thing.
Timex MK1 Aluminum Case
So there are over 10 styles offered in the MK1 collection. These span across 3 handers to chronographs ranging in size from 40mm to 42mm. I found myself totally drawn to the 40mm MK1 aluminum chronograph model number TW2T10700*. Two things really drew me in: the chronograph movement (which I'll get to later) and the aluminum case.
It's lightweight – like, strangely lightweight. Unless you've ever handled an aluminum (or titanium) watch before, nothing will prepare you for that. I measured it at approx. 30g (versus the approx. 50g of my small Seiko SNK). However that lightness to me is refreshing in that at 40mm and being designed to be reminiscent of disposable Mil-Spec timepieces, it feels appropriate. Dare I say, in the spirit of Mil-Spec without actually being Mil-Spec.
The aluminum material has a natural matte and subdued finish that (again) reinforces the functional history of the design by not appearing to be a piece of jewelry. This is something that many "reissued" timepieces make the mistake of doing. The case profile is classic for the design as well. No sharp angles or unnecessary design flourishes.
The most characteristic aspect of the MK1 Chronograph's aluminum case is the side profile where the chronograph pushers are present. Since being a chronograph isn't really part of the history of the design legacy, I'm not that concerned that these aspects "pop" more than the watch's core design elements. The chrono pushers and crown are high polished, which adds a refreshing sense of dynamism to the otherwise "one notey" nature of the aluminum case's matte-like finish.
At 40mm on my 6.75 inch wrist, the wearing experience is incredibly comfortable and the wrist presence is exactly what I was looking for in a chronograph of this size.
The Dial and INDIGLO
Never expect lume to be good on a Timex. Just accept that the luminescent material applied to the hands and dial are just there to fill a product description bullet point on Amaon. Timex makes up for crummy lume with their proprietary and patented INDIGLO functionality. While I won't claim to be an expert on just how INDIGLO works, I was able to source this Q&A between the University of Illinois Dept. of Physics and Timex on the details.
Essentially, the dial features a zinc sulfide and copper compound coating that becomes luminescent when hit with an electric charge. That zinc sulfide/copper layer is placed between two conductive layers to function like electrodes. When the wearer presses the INDIGLO button, energy is drawn from the battery and sent between the two electrode layers. This then applies an electric charge to the zinc sulfide/copper coating dial which releases its luminescence.
You'll find yourself playing with the INDIGLO a ton. It's not super visible during the day time, but when its pitch black, the INDIGLO really sings when you activate it by pressing the crown down.
While the dial color may look deep black in many product photos, it's really more of a charcoal. There's a touch more personality and greyness as opposed to just being deep black. The font and markings appear to be pigment applied to the dial. The silver on these markings picks up color from the aluminum case, which creates a very coherent and appropriate aesthetic presentation.
The outer most font markings and the "lumed" triangles actually match the exact style (not the color) as what you'd see on the original Timex Mil-Spec MIL-W-46374B pieces – a great nod to the historical design inspiration for the watch. Also, kudos to Timex for staying true to vintage revival form by putting a crazy high acrylic dome on the watch. I'm in the camp of folks that doesn't always enjoy sapphire crystal on vintage reissues.
The Movement and Dial Layout
The movement in the Timex MK1 Chronograph is listed as the W-91, which seems to be further clarified as a "Japanese quartz movement." Timex doesn't make their own movements, so after some sleuthing, my best deduction is that this MK1 Chrono is operating on a Miyota cal.6s20 with some modifications.
The Miyota cal.6s20 is a quartz chronograph with a 1/20th second counter at 2 o'clock. While those who've used 1/20th second quartz chronos will know, that 2 o'clock register will spin one revolution every 1/20th of a seconds after the chronograph function has been activated.
However, on the Timex MK1 Chronograph, that 1/20th sub-register has been modified to not spin at all on the activation of the chrono. Rather, it shoots to the appointed spot on the 1/20th scale after the chronograph has been stopped. As far as guesses as to why Timex has potentially modified the Miyota cal.6s20 in this way – I'm not sure. It's possibly an energy saving measure since I'm sure the running 1/20th second counter eats a lot of battery life, which they probably need to conserve for the function of the dial's INDIGLO.
The other modification to the movement is the inclusion of an independently functioning hour hand, which allows you to easily change time zones. As far as coveted features go, an independently setting hour hand is an insanely huge value prop to see in a watch like this (Please note: an independently setting hour hand means you can move the hour hand without altering the minute hand. This is a great feature for those who frequently change or track multiple time zones).
The register at 6 is your running seconds while the register at 10 is your 30 minute counter for the chronograph.
The NATO Watch Strap
So as far as NATO straps go on watches under $100, I'll say this one actually isn't bad. The quality of the weave and the ends is there. They even went as far to as also ensure the strap hardware was matte in order to match the finish of the aluminum case.
At first I thought maybe the hardware was just plastic that was made to look like aluminum, but doing a quick thermal conductivity test (you know, pressing the material against my face to see if it was colder then room temp – real science-like) shows that the hardware is metal and most likely aluminum like the case.
The NATO that Timex provides perfectly complements the design of the MK1. However, don't feel restricted to just using that NATO. I've experimented with a ton of different straps on this chrono and I can tell you that this thing is as comfortable on as many straps as a Speedmaster. Just make sure anything you try fits in the 20mm lug width.
Final Thoughts
If you find yourself constantly looking at models from the Timex MK1 series, just pick one up – they're all over Amazon at incredible prices. After spending several months with mine I can safely tell you that I love it. I had originally intended to pick this up, review it, and then just use it for a TBWS giveaway. But sorry, everyone – this one's staying with me.
This watch isn't trying to be something its not, which may be confounded by the fact that it's technically designed to be something it's not. It's not a Mil-spec piece while clearly being designed to look like one. The caveat here is that Timex isn't overemphasizing it's Mil-speciness in marketing or consumer outreach. It's a design notion that's evoked elegantly by the dial design, utilitarian nature of the aluminum case, and unapologetic usage of the crazy high acrylic dome.


For all intents and purposes, the Timex MK1 is… wait for it… a goddam fashion watch! And you know what? I love that. Once again Timex has shown that it's one of the few watch brands to design authentically and present itself without pretention or exclusivity. If you want a Timex, get a Timex.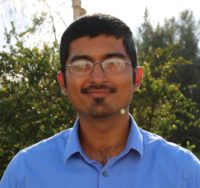 Kaz has been collecting watches since 2015, but he's been fascinated by product design, the Collector's psychology, and brand marketing his whole life. While sharing the same strong fondness for all things horologically-affordable as Mike (his TBWS partner in crime), Kaz's collection niche is also focused on vintage Soviet watches as well as watches that feature a unique, but well-designed quirk or visual hook.