The Timex Mid Century: The Latest Timex/Todd Snyder Collab
By: Kaz Mirza
On February 4th 2019 Todd Snyder released his latest collaboration with the Middlebury, CT watch maker: The Timex Mid Century.


The Timex Mid Century piece was revealed during NYFW (New York Fashion Week) and represents another interesting chapter in the partnership between Todd Snyder and Timex. According to the provided press materials, the inspiration from the piece was drawn from a previous Timex piece from 1977. I'm not too familiar with vintage Timex, so if any of you have any additional insight totally chime in, because the brand offered no further details than that the original design was an automatic and had chrome plating.


The watch is actually quite handsome. The dial features no flourishes or frills but still manages to feel complete and balanced, which I believe is a testament to the aesthetics of the modern interpreted nature of the "Mid Century" design. The case proportions are perfect for a piece that's vintage inspired and there's some incredible dome action going on with the acrylic crystal.


My favorite feature of the Timex Mid Century is the flat smooth bezel. It really offers a great visual grounding experience when you at the piece – encouraging you to focus on the dial. Speaking of dial, there are two color options available: black dial (with a black leather strap) and silver (with a brown leather strap). Photos at this time are pretty limited since the Timex Mid Century is still pretty new, but I'll update this piece when I get my hands on better photos.

Timex Mid Century Specs

:
37mm in diameter | 19mm Lug width
30M Water Resistance
Quartz Day/Date Movement
Acrylic Dome Crystal
Stainless Steel Case
Price: $158 USD
What do you think? The weird downside for me is that it says "Todd Snyder" down where the dial's country/region designation should be. I know his fashion outlet designed the watch so it makes sense his name should be on it, but put it on the case back or something. That's nitpicky though and probably may just be me.


But objectively speaking, it seems like a really fun and good looking watch for the price if this design aesthetic speaks to you. I love how Timex has been doing this vintage inspired pieces while not being afraid to keep the dimensions traditional (37mm – woooo!). Looking forward to hearing everyone's thoughts!
Check out the product listing on the official Todd Snyder Site as well.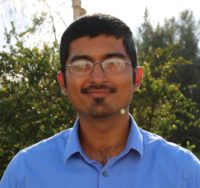 Kaz has been collecting watches since 2015, but he's been fascinated by product design, the Collector's psychology, and brand marketing his whole life. While sharing the same strong fondness for all things horologically-affordable as Mike (his TBWS partner in crime), Kaz's collection niche is also focused on vintage Soviet watches as well as watches that feature a unique, but well-designed quirk or visual hook.