Join the TBWS writing staff for another (and most likely contentious) installation of the TWBS Writers' Room – on this episode you're getting 8 different opinions on the Ultimate Dive Watch… did your choice make the list? Or are we all totally off-base on this one? Does an ultimate diver even exist? Tune in and share your thoughts on the discussion in the YouTube comments!
Kaz's Pick: G-Shock Frogman (GWFD1000B-1)
https://www.gshock.com/watches/master-of-g/gwfd1000b-1
Jason's Pick: Seiko SKX007
https://www.longislandwatch.com/Seiko_SKX007_Divers_Automatic_Watch_p/skx007-so.htm
Greg B.'s Pick: Rolex Submariner Ceramic Bezel
https://www.rolex.com/watches/submariner/m116610ln-0001.html
Henry's Pick: Seiko Emperor Tuna SBDX014
https://www.gnomonwatches.com/products/marine-master-pro-1000m-emperor-tuna-ref-sbdx014
Damon's Pick: Sinn EZM 1
https://www.sinn.de/en/Modell/EZM_1.htm
Baird's Pick: Tudor P01
https://www.tudorwatch.com/watches/black-bay-p01/m70150-0001
Mike R's Pick: Seiko SUND065
https://www.seikowatches.com/global-en/products/prospex/sun065p1
Mike P's Pick: Doxa SUB 300
https://www.fratellowatches.com/doxa-sub-300-black-lung-cult-legend-returns/
–
Also check out Baird's Review of the Mido Ocean Star Tribute he wore on air: https://twobrokewatchsnobs.com/mido-ocean-star-tribute-review-happy-75th-birthday-ocean-star/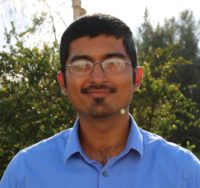 Kaz has been collecting watches since 2015, but he's been fascinated by product design, the Collector's psychology, and brand marketing his whole life. While sharing the same strong fondness for all things horologically-affordable as Mike (his TBWS partner in crime), Kaz's collection niche is also focused on vintage Soviet watches as well as watches that feature a unique, but well-designed quirk or visual hook.