Join the TBWS writing team for our very first episode of the TBWS Writers' Room! The crew sit down and have an honest conversation about the very real impact that COVID-19 is having on the watch industry. From large brands to smaller brands, everyone is feeling the impact. But as end consumers, what does this mean for us? Let us know your thoughts in the comments below here – or in the comments on the YouTube video.
Please note: While facts and news related to the COVID-19 are updated daily, we recognize that some potential updates, statistics, or details about the virus that we discuss are the result of journalism that is often breaking and still evolving. As such, please understand that no claims or facts were shared on air with any intent to misrepresent or mislead.
In The Writers' Room Today:
Kaz Mirza: TBWS Co-Founder
Greg Bedrosian: Senior Contributor
Baird Brown: Contributor
Bo (aka Aggressive Timing Habits): Junior Contributor
Mike Razak: Contributor
Show Notes:
Baselworld 2020 Postponed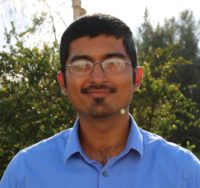 Kaz has been collecting watches since 2015, but he's been fascinated by product design, the Collector's psychology, and brand marketing his whole life. While sharing the same strong fondness for all things horologically-affordable as Mike (his TBWS partner in crime), Kaz's collection niche is also focused on vintage Soviet watches as well as watches that feature a unique, but well-designed quirk or visual hook.