Ok, so look – Mike and I covered Holiday Gift Ideas in Episode 203 on the podcast. But if for any reason anyone else needed some more, here are some awesome (and frankly better) choices than what we had on air. These picks are brought to you by folks within the incredible TBWS Editorial Staff. All I'm going to say is that I need that fucking rubber band gun in my life. Enjoy.
OK, so since we're home, folks aren't spending a lot of time wearing sport coats and pocket squares – but the holidays always get me in a bit of a mood to dress up, even just while sitting at home, and these microfiber pocket squares from Get Declan also make for great EDC pocket fodder to wipe my glasses when they fog up from mask wearing, or more to the point, giving the watch a quick clean for a nice wristshot. Fair warning that most stuff on the site tend to be pre-orders and therefore take simply FOREVER to ship, so it might be a little late to make it for holiday gifting.
Sure there are way fancier multitools in the world, but the most useful tool is the one you have at hand and due to the small size I've had one of these on my keychain basically forever. It's come in handy for quick fixes on luggage handles, opening packages, and more. Plus, not that this matters right now, but since it doesn't have any fully sharp edges it's totally safe to bring on a plane, unlike all the pocket knives I have lost to that TSA bin. I end up with cause to use this thing at least once every couple of weeks, so the price per use has been really solid.
The Bixby Coffee Bags are a really convenient way to snag a nice cup of coffee or even a cold brew. Just plop a bag into a cup of hot water (or, as I do, a couple bags into a bottle in the fridge) and give it a little time. I prefer it to the usual pod faire for sure. Bixby sells the bagged stuff as well (as beans or grounds) but for an apartment dweller like myself who lacks the counter space for fancy coffee devices, this really does the trick. Plus the owner is a watch guy!
Years from now, when the TBWS store will have expanded into the Chive equivalent for the horological realm, offering irreverent word tees the likes of, "Not above performing sexual favors for quality nato straps" or "Outlaw 19mm lug widths," you'll fondly remember back to the days of yore when it all started with a simple logo mug.  Get on up in this genesis. 
For this year's Secret Santa, my family agreed to gift each other jigsaw puzzles… but my cousin isn't a Golden Girls addict approaching the twilight of his bingo career so he'll be getting this 3-D wooden shotgun instead. It fires real rubber bands—preferably not at others when they're building out their Thomas Kinkade landscapes… but if this is the vivid reminder necessary to prove Aunt Shelly should never make executive decisions for gift themes, then so be it.
It always starts out innocent enough.  Maybe your leather strap's reached the end of its life so you turn to alternatives.  Perhaps it's the casual nato review that encourages substitutes to the stock bracelet—you save the bracelet though.  "Why scratch it?" you think.  Before you know it, you're knee-deep in dozens of options with all the requisite tools commensurate of a gluttonous strap hoarder.   Get your shit together, bro.  And stick it in this tackle box.
Color me cautious, but I'm hesitant to write anything here out of fear that folks that might take it the wrong way—perhaps my thoughts would be best communicated through picture form, as rendered by these crayons.   With colors like "Presidential Orange," "Boner Pill Blue," and "Breast Cancer Awareness is a Scam Pink," how could I go wrong?
A lot of people, myself included, have sung the praises of Uncle Seiko's faithful re-imagining of Seiko's beloved GL831 rubber dive strap which originally came on the 6306/6309 Turtle. While that one is still my pick of the litter in terms of rubber straps, if metal's what you're looking for, you can't do better than the Z199. Originals (which came on Seiko 7c43 and 7548 quartz divers) are some of the most revered bracelets in Seiko's catalogue but are hard to come by. Once again, Uncle Seiko fills the void with this faithful reproduction. It's good looking, well made, and comfortable as hell. What else do you need?
Had enough of Cards Against Humanity? Consider yourself a member of the literati? Enjoy the awkward grossness of combining seemingly obscure phrases into phallic innuendos? If you answered yes to one or more of the previous questions, check out Dick, a card game based on Melville's Moby Dick. Even if you haven't read the book, you'll enjoy conjuring up clever retorts involving "naked Nantucketers," "about five hundred gallons of sperm" as well as some disgusting stuff.
If you've ever wanted to rock without shaking the walls of your pad (and evoking the ire of all who cohabitate with you), consider the amPlug 2 from Vox. As opposed to other mini (1 watt) amps that look like scaled down versions of half stacks, the amPlug is about the size of a beefy thumb drive and plugs directly into your guitar's jack. This version emulates the clean sound (and some overdrive) of the classic Vox AC30 though there are other versions that model different Vox amps. Plug in your headphones, tune up, and jam until your heart's content without waking the neighbors.
Well, if you're getting the amp anyway…A few years ago Fender introduced its Player Series (MIM) line to replace the previous Mexican Standard series of instruments. As part of the Player Series, Fender has launched new versions of the Stratocaster, the Jaguar, and the Telecaster. Out of all three, I don't think there's a better bang for your buck in this price range. Teles are notoriously no-frills which lend themselves to be well-crafted, high-playable, and great-sounding at such an affordable price. 
They also look fantastic (I'd recommend the Butterscotch Blonde).  Sure, there are some things you might want to upgrade (locking tuners, higher grade nut, etc.), but this one plays like a dream right out of the box and, unlike some guitars in this price range, is one you could easily keep and enjoy for life. As my friend who just bought one told me (before I got mine), "the neck is a fucking rocket."
So the debonair man from last Christmas may have had a hard year, grew a beard, and on a whim decided to try his luck at being more of an Adventurer. Well, you're going to need some gear to look the part. Can't have everyone else thinking you don't know what you're doing.  First, you'll need a good pair of boots, but you're not ready to "slum it" with a pair of toe shoes or, God Forbid, a pair of Chacos. Fear not. Straight from my personal collection comes the Doc Marten 1460 in Crazy Horse Leather. Stomp your way through brush, rocks, and creeks with the comfort of the patented Bouncing Soul. Not waterproof you say?  Bro. Your grandfather survived trench foot. You'll be fine, I promise. 
Now that you're laced up for what lies ahead, you'll need some tools for your outdoors adventure. Two things humans have always needed is a good tool and the ability to make fire.  First up, is the Kershaw Link 1776TGRYBW.  American made and less than 50 dollars, this knife has been at my side for years and keeps a good edge, looks weathered, and snaps out in an instant. 
If you plan to try to spend more than a day out there, OR you get lost, you'll need fire and we all know you haven't rubbed two sticks together in years.  Well, no worries to be had when you have the Zippo waterproof match kit. With a striker on the side, simply gather some wood and leaves and light up. These flare up like a sparkler and burn for several seconds making enough heat to make fire easy!
Finally, you'll need a sturdy timepiece that can stand up to whatever nature can throw at it.  I think most of you are expecting a G-Shock, but our new adventurer feels the need to stand out from the norm. He feels the need to use that money he saved up to buy the Hodinkee Travel Clock and put it to good use in his outdoor adventures. Once again, I'm suggesting the Tudor Black Bay P01.  Before your eyes roll so hard that they get stuck, this watch embodies the man that pretends like he goes hard in the paint on the weekends. 
It says, "I look like I know how to survive outside!"  And like staying at a Holiday Inn Express, this watch will make you feel like you met Grizzly Adams at your friends wedding once.  Leather strap in water?  Fuck it.  The neighbors complaining you chopped down a tree and you're burning it in your backyard while living in a tent?  Fuck 'em. This is your Christmas, adventurer. Go out and conquer.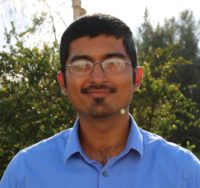 Kaz has been collecting watches since 2015, but he's been fascinated by product design, the Collector's psychology, and brand marketing his whole life. While sharing the same strong fondness for all things horologically-affordable as Mike (his TBWS partner in crime), Kaz's collection niche is also focused on vintage Soviet watches as well as watches that feature a unique, but well-designed quirk or visual hook.