SIXOFOURLIFE Limited Edition Max Holloway Watch
By: Kaz Mirza
Limited edition watches are always a subject of interest to me – especially limited editions that are made to commemorate a certain event or to honor a specific person. What I've noticed is that modern commemorative watches tend to really only be associated with an individual in name alone. Usually there'll be a watch and someone endorses it or just gets their name attached to it – poof. Done. But that's not what's happening here with the SIXOFOURLIFE Max Holloway Watch – what's happening here is something that's not only special, but really something uniquely intrinsic to modern Microbrands.
For those of you not familiar, Max Holloway is the current undisputed UFC Featherweight Champion whose competing in both Featherweight and Lightweight MMA UFC divisions. He's also ranked #6 in the UFC Pound-for-pound rankings. Listen what I'm trying to say is that this guy's basically an MMA badass. But more than that, he's also down to earth, humble, and very passionate about his Hawaiian heritage. All of these aspects of Holloway are reflected in some form by his super unique tattoos, and that's the focus of the SIXOFOURLIFE Max Holloway Watch.
The SIXOFOURLIFE crew had the opportunity to work with Holloway to create something truly commemorative of not only his achievements, but of who he is. So Max's distinctive chest tattoo was used as the inspiration for personalizing a unique timepiece just for him. The design was laser etched into a gold-plated 316L Stainless Steel case. The gold-plating was a request from Max as well. What happens as a result of these design cues is a piece that both visually unique and personal to an individual (that's the important part that I'll get to later).
The case shape for the Holloway Limited Edition is derived from the original SIXOFOURLIFE piece we covered. However the classic luster of the gold-plating against the motion of the black laser-etching create a really fun contrast. The tattoo etching doesn't overpower the watch, but it's still totally a noteworthy feature. What's so well done about it also is that it's subtle enough to basically be appropriate for most occasions (this is also supported by the incredibly wearable 40mm case diameter).
A black alligator embossed leather strap also supports the unique balance of the piece – adding great substance with the black leather and also subtle texture from the alligator embossing. Plus, like all SIXOFOURLIFE straps this one is quick-change – a feature that I'm beginning to love more and more.
The dial is characteristic of the entire SIXOFOURLIFE line up. A beautiful radial sunburst texture contrasts very well with the unique design of Holloway's tattoo engraved on the case. Plus going with a grey smokey dial preserves that visual balance we've been seeing throughout the piece.
Now here's what I think is truly cool about this design – this is Max's watch. That's it. This isn't a piece that a brand made and had a celebrity endorse afterwards. This watch was originally designed for Max Holloway, so it's perfectly suited to his taste. Check out this video where the SIXOFOURLIFE crew is presenting Max with the watch after the design process.
What's really worth noting here is that the watch Max is getting in this video is one-of-a-kind. It was made specifically for him – it's got his initial-logo on the dial. The limited edition version that we're talking about here in this write up is something that Max and SIXOFOURLIFE wanted to offer to those interested in rocking "The Champ's Watch" – inspired by his chest tattoo. The other fun thing (and this is what I was talking about earlier when it comes to microbrands) is that something like this would normally (in my mind anyway) be crazy expensive – like, potentially a lot of doughnuts. But that's not really how the SIXOFOURLIFE crew rolls. The Max Holloway Limited Edition SIXOFOURLIFE piece is available for $499 USD directly from SIXOFOURLIFE.com. Currently the watch is limited to 25 pieces.
It's powered by an automatic Miyota 8215 and features a sapphire crystal.
Be sure to check out the full review for the normal production SIXOFOURLIFE Watch!
We also just wanted to wish Max a speedy recovery as he's currently coming off of an ankle injury. I used to be into watching MMA a lot and then I feel off the wagon a few years back. But in researching and reading on Max in preparation for this piece I think I caught the bug again, and I'm excited for the Champ to be healthy and back in fighting form!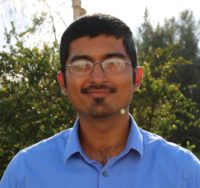 Kaz has been collecting watches since 2015, but he's been fascinated by product design, the Collector's psychology, and brand marketing his whole life. While sharing the same strong fondness for all things horologically-affordable as Mike (his TBWS partner in crime), Kaz's collection niche is also focused on vintage Soviet watches as well as watches that feature a unique, but well-designed quirk or visual hook.