Russian Watches Prologue: It All Started with Zero…
By: Kaz Mirza
I've spent 3 days trying to figure out the perfect opening for this article. The idea was to create an introduction so compelling that everyone and their mothers would literally weep for joy over their newfound love for Russian watches. However, I've come to learn that thinking in that way basically makes me a dumbass. I've wasted 72 hours of my life on a fruitless, desiccate, damned fool's errand. Nothing can be said to make you fall in love with or appreciate Russian watches and their heritage. It's something more of a natural inclination you already have or don't have. The seed of intrigue that blossoms into obsession is already inside you – or it's not. So how can you find out if it is? Here are some tell-tale signs.
You're the type of person whose horology interest is motivated by rich and colorful history, or you're not. You see a timepiece and you can immediately tell what makes it unique and special, or you only see another watch, a price tag, and the potential to instill wrist envy on those around you. But most important of all, you have a nuanced appreciation and affinity for timepieces that frequently flirts (and has steamy, handsy makeout sessions) with whimsical imagination; it's the nagging knack to always see intrigue and be delighted by the watches you encounter.
Me personally, my love affair can best be described as addiction at first sight. The first Russian watch I ever saw was the Raketa Big Zero, which you see pictured in this piece. A gleaming ultra polished, chrome, and pillow-like case boldly displays a flat white dial with black, glossy applied markers. The numbers "3," "6," "9," and "0" occupy the compass rose positions of the dial with round-tipped, wedge shapes fillings the spaces between. The entire presentation of the watch is punctuated with a high, very distinctive acrylic dome. It's eye-catching but also unnoticeable at the same time.
When I first saw the Raketa Big Zero my initial feeling wasn't that "I HAD TO HAVE IT" – rather, what I really wanted first above all else was to just understand the damn thing. Where did it come from? What brand was it? Is it old? Is it rare? Just what the hell is this thing?
The Raketa Big Zero appealed to something that was already inside me – I only had to see a picture to feel the connection. So after a lot of deliberation I've decided that the aim of this article (and ultimately this whole series) is not to convince you, dear reader, or to change your opinion on Russian watches. Rather, the aim is simply to inform you and let you make your own decisions.
A lot of Russian watch discussions will immediately jump right into talking about Soviet Union watches, which is understandable considering the Russian watch industry wasn't really a competitive global industry until the Soviet Union got its hands on it. However, jumping right into Soviet watches implies 2 different things: (1) Russian watches weren't really a thing pre-soviet union and (2) There weren't really any precipitous events that informed the creation, function, and implication of Russian watches worth noting. Both of these are obviously untrue. There were Russian watches in Russia before the Soviet Union and Russia's economic, agricultural, social, and geopolitical history played a huge (emphasis on huge – "HUGE") freaking role on Soviet Union watches. Arguably, the same factors that precipitated the creation of Marxism ultimately influenced how Russians under the Soviet Union created watches.
That's why I've decided to divide this series into 8 different parts (including this one):
Part 1: Pre-Revolution Russian Clockworks (Huge Swinging Clocks!)
Part 2: USSR Watch Factories – The First Moscow Watch Factory (Poljot)
*Part 3: USSR Watch Factories – The Chistopol Watch Factory (Vostok)
*Part 4: USSR Watch Factories – The Petrodvorets Watch Factory (Raketa)
*Part 5: USSR Watch Factories – Industrializing a Nation
*Part 6: Time Runs Out on an Era
*Part 7: The Current State of Russian Watches
*These pieces haven't been written yet.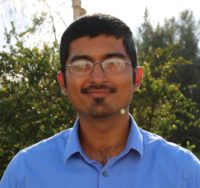 Kaz has been collecting watches since 2015, but he's been fascinated by product design, the Collector's psychology, and brand marketing his whole life. While sharing the same strong fondness for all things horologically-affordable as Mike (his TBWS partner in crime), Kaz's collection niche is also focused on vintage Soviet watches as well as watches that feature a unique, but well-designed quirk or visual hook.