Watches and Wonders 2023 was Panerai's opportunity to breathe some new life into their somewhat neglected product line (in relative comparison to the Submersible and Luminor product offerings). Let's dive into what the legacy Italian brand has in store for the Radiomir collection.
PAM01349 – Radiomir California
Iconic within the Radiomir collection, the brand's use of a California dial has been something of a mainstay. The history of the dial has generally always been tied to its accompanying 47mm case. However this year Panerai has opted to offer the Radiomir California with a 45mm case instead.
The overall aesthetics of the watch are intended to evoke a feeling of age and legacy. The lume is fauxtina and the lugs feature a vintage inspired wired lug design. New to Panerai this year this is the application of Brunito eSteel™, which is essentially a process for making the watch look like an antique. It creates a weathered and worn appearance on the case. But what's truly interesting about the Brunito material is that Panerai claims it's sourced from recycled scrap metal.
Do I Care? Not really – I like the overall design impetus of the classic wire lug case and the California dial. But the attemps at creating a fake weathered look at the watch loses me. As an object, it's aesthetically pleasing. As a watch aquisiton or fashion statement, I feel like there are better things to spend $12,300 on.
PAM01347 / PAM01348 – Radiomir Otto Giorni
Further opting to lean into their brand and model history, Panerai is adding a new timepiece to the Radiomir collection called Radiomir Otto Giorni. This watch is reportedly inspired by a 1935 design of an early prototype for Radiomir collection.
Adding further context to the vintage-inspired design language, Panerai is continuing its use of the new Brunito eSteel™, giving the watch a worn and gritty character. The brand claims that each Brunito steel case is subject to individual hand finishing in order to create the weathered look. The case in conjuction with the fauxtina lume, dome crystal, and wire lugs offers an aethetic package that would suit anyone looking for a vintage-inspired Panerai.
Do I Care? It's hard to say – I feel similarly to the PAM01347/8 models as I do the new Radiomir California. Aesthetically I do enjoy this dial more. What I do find interesting in both releases so far is the Brunito steel – the idea of using recycled scrap metal for cases is certainly something I'd like to learn more about. Again, at $9700 USD, it's a tough sell for me.
PAM01432 – Radiomir Calendario Annuale Platinumtech™ Experience (and PAM01363 in Goldtech™)
Panerai created their first annual calendar complication (P.9010/AC caliber) to be included specifically within the refreshed Radiomir collection. While not as horologically complicated as a perpetual calendar, an annual calendar allows for a cleaner dial presentation, which the PAM01432 executes quite well.
The months of the year are displayed around the perimeted of the watch with the point at 3 o'clock indicating which month of the year we're currently in (if for some reason you forget or are unable to check your phone).
Panerai is offering the new P.9010/AC calibre in two special case materials. The PAM01432 is offered in Platinumtech™, which is a case material that's created by Panerai's proprietay process that supposedly makes the material harder than traditional platinum. It's an alloy but the brand doesn't disclose the composition of the material.
The PAM01363 is essentially the same as the PAM01432 except it's made with Goldtech™, which is another type of proprietary treatment that Panerai utilizes which includes a percentage of copper that brings out a particular red tone in the case.
Do I Care? I like the movement innovation with the annual calendar. But putting that in a case which puts the price of these timepieces at $32,000 (PAM01363) and $88,100 (PAM01432) feels like a waste until they decide to include that movement in models that are at a better price point.
Images: Panerai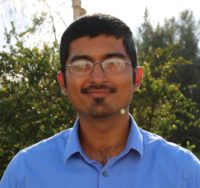 Kaz has been collecting watches since 2015, but he's been fascinated by product design, the Collector's psychology, and brand marketing his whole life. While sharing the same strong fondness for all things horologically-affordable as Mike (his TBWS partner in crime), Kaz's collection niche is also focused on vintage Soviet watches as well as watches that feature a unique, but well-designed quirk or visual hook.