I'd never seen the Orient Star GMT WZ0071DJ in person; and at the time I knew virtually nothing about its build quality. Plus, you know, it's Japanese Domestic Market only, so it's not even available in my country. But when I saw it for the first time online while I was researching cool GMTs… cue Marvin Gaye's "Ain't No Mountain High Enough." I didn't know how I was going to get it nor did I know where I was going to get it from, but I knew that when I first saw the Orient Star WZ0071DJ I was going to add it to my collection. Long story short – a quick visit to eBay, about a week of waiting, a lot of nail biting, then a little cardboard box covered in Japanese writing – and the watch was mine.
Case:
Since the case shares visual space with that beautiful blue dial and the red GMT hand, I think it's easy to overlook. But the 41.5mm case is the lynch pin here IMO – the visual crux of the whole piece. It's a bit hard to tell but the case is actually a touch chunky, but it's actually still quite refined. Each side of the case is characterized by a thick, soft curve designed to hug the wrist just right with its 49mm lug to lug measurement. The case sides also feature a very clean brushed finish, which really supports the overall wrist presence of the Orient Star GMT. This brushed finished is subtly and tastefully contrasted with a high polished, smooth bezel, which features a thick beveling towards the flat, AR-coated sapphire crystal. Plus, the dial-side-up corner of the case where the brushed top joins the brushed side is softened by a flowing strip of high polish.
The screw-in, exhibition caseback starts wide towards the sides of the case and narrows into a slight protruding slope towards the exhibition crystal. The caseback features a very high polish, which is an interesting choice since casebacks are usually brushed. But I think with the exhibition caseback Orient figured you'd be staring at the back of the watch just as much as the front.
Honestly, one of my favorite parts of the watch is the crown. Coming in at 7mm in diameter, the crown is extremely tactile and super fun to operate due to its slightly larger size. I often just find myself winding it for fun just to feel the crown on my fingers.
Dial:
Folks have been calling the Orient Star GMT WZ0071DJ dial the "Aqua Terra killer," and I can totally see why they're saying that. The blue dial is composed of a series of vertical bars that create a pinstripe effect across the dial. The symmetry of these strips is contrasted by the random and organic nature of how the blue sunburst finish of the dial catches light. The visual impact in my opinion is one of "sweet and sour" – where the pinstripes are symmetrical and fixed, the sunburst finish is fluid and organic in behavior depending on your environment.
The dial also features a number of high polished elements like applied bar-shaped indices, dauphine-style hands, the date window, and the 40-hour power reserve indicator. The hour and minute hands of the Orient Star GMT are different from other, standard dauphine hands. These hands are quite exaggerated in length, which really promotes the visual precision of the hour hand. In addition to that, the red GMT hand is just a classic touch. Orient had opted to keep the hand true to GMT form it seems, but they did choose to elongate the pointer-end indicator of the hand just a bit. This makes it feel less like a standard mouse-cursor and more like a spear. The interior chapter ring of the Orient Star WZ0071DJ has been outfitted with a stationary, 24-hour scale for proper use of the GMT complication.
Bracelet
Featuring solid end links and a very high quality milled clasp, the WZ0071DJ's bracelet contributes to both the comfort of the case and the style of the dial. As you can see, each link features two pinstripes of high polished finish that visually connect with the high polished bezel – creating a continuity of refinement that's really very visually pleasing. But at the same time the bracelet has a bit of visual and physical heft to it. As mentioned above the clasp is milled and features a simple 3-part, lock-and-release pin mechanism. Since the lugs are drilled through swapping the bracelet out is a breeze. For a while I had the Orient Star WZ0071DJ on a brown leather strap and it worked very well.

Movement
The Orient Star WZ0071DJ is powered by the Orient Caliber 40P53, an automatic, 22-jeweled movement with hacking and manual winding. Now this is a true GMT complication piece, which means you can independently set the GMT hand without interrupting the normal timekeeping of the entire piece. The movement also includes a power reserve indicator that may seem like a strange choice given the fact that the movement is already automatic, but I'm sure there are other folks out there (like me) who still find pleasure in manually winding the watch only to make that little power reserve indicator hand slowly swing to "40."
Final Thoughts:
Like most watches that I add to my personal collection, the Orient Star GMT WZ0071DJ is a balancing act between something dressy and something more sporty. With elements like a thicker case, 7mm crown, and wide lug-to-lug profile, the argument can be made for the watch to be considered a bit more sporty. Yet contrasted with features like the exaggerated dauphine-style hands, symmetrical pinstripe dial texture, and select high-polished elements, the case can be made for it to be classified as a dress piece.
I think it's easy to read the tone of this whole review as positive, which it certainly is. But the reality is also that the Orient Star GMT WZ0071DJ may be a touch too big for some people. Even though it measures smaller than my Sumo, it sometimes feels a little bigger. This is mainly because even though the case features an ergonomic curve to it, it just doesn't feel like it's quite enough. A curve that was a touch more dramatic or fluid would actually probably help a lot. But as it stands I can see this case size pushing the limits for other people too. My wrist is a bit over 7″ in diameter and flat on top. So bearing that in mind when you see the pictures will help you determine whether or not the Orient Star GMT WZ0071DJ is right for you.
Since this is a piece that I have in my personal collection, please feel free to ask any questions you may have in the comments below – especially if it's something you think I may not have covered in the review.
________________
Prices tend to hover around $900, but can dip below that. I purchased my piece from ShoppingInJapan.net who luckily have an eBay store as well. However as of July 2020, it really seems like these pieces are out of production. However there are more GMT and world time watches available from Orient.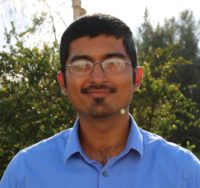 Kaz has been collecting watches since 2015, but he's been fascinated by product design, the Collector's psychology, and brand marketing his whole life. While sharing the same strong fondness for all things horologically-affordable as Mike (his TBWS partner in crime), Kaz's collection niche is also focused on vintage Soviet watches as well as watches that feature a unique, but well-designed quirk or visual hook.