You've probably heard us mention on air that Orient is in the process of launching what it calls the "Revival Collection." Meant to commemorate the cornerstone Japanese brand's 70th Anniversary, this series of watches offers reworkings and revivals of iconic Orient watch models from the brand's past. Thus far the Revival Collection has been delivering many hits from the King Diver, SK Diver, and the very funky Retro Future Camera models.
That said, it shouldn't be any surprise that I'm basically in love with the latest revival from the archives of Orient Watches: The World Map Diver.
Quick history here, before the mid 1960s Japanese citizens were heavily restricted from traveling outside of Japan. However these restrictions were lifted in 1964 and the Japanese public were encouraged to travel overseas. In 1969 the first Orient World Diver was created and sold to the world travel ready Japanese public.. The watch featured an eye-catching multi-colored world map and a 24-hour time display.
Paying homage to the first 1969 dial, the classic Orient World Map Diver dial (the yellow and blue map design) will be limited to just 1,200 pieces. However the accompanying Ivory, Green, and Blue dials don't seem to be limited editions.
The crown at 4 o'clock control the inner bezel, which acts as a 24-hour readout.
Orient World Map Diver Revival Specs:
43.5mm in diameter
13.9mm thick
20mm lug width
Inhouse F6922 Caliber

Manual wind
Hacking
40+ hours power reserve

Available in 4 styles

Original "World Map Dial (RA-AA0E04Y)
Ivory (RA-AA0E01S)
Green (RA-AA0E02E)
Blue (RA-AA0E03L)

200m WR
Price: This one is a bit difficult to pin down. But it seems to be that all the models are roughly availably from $350- $450 USD through a Japanese retailer (once I get a better idea of pricing I'll update everyone here)
Personally? I'm all about the blue one – I know there will be a huge lunge to go for the original World Map dial, but there is something about how the blue and black blend into each other. It almost gives it an otherworldly or even a celestial-type of vibe – very cool. Let's keep our fingers crossed that Orient Japan will continue to release incredible iconic models like this!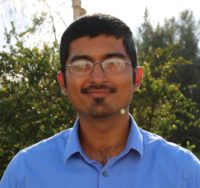 Kaz has been collecting watches since 2015, but he's been fascinated by product design, the Collector's psychology, and brand marketing his whole life. While sharing the same strong fondness for all things horologically-affordable as Mike (his TBWS partner in crime), Kaz's collection niche is also focused on vintage Soviet watches as well as watches that feature a unique, but well-designed quirk or visual hook.