You ever have one of those interactions or experiences that forever tarnishes your opinion of something? Even to the detriment of reality and sense? That's what happened with me and Mondaine watches. Without belaboring the details, I had a negative experience with a Mondaine Watches brand representative years ago. After that I always just never gave Mondaine the time of day – especially in regards to the Mondaine Stop2Go, which I regarded with the same sense of novelty as one of those gas station pens where you turn it upside down and a small cartoon figure's clothing slowly slides off… boy, was I wrong (about Mondaine Watches, I mean).
Jump To:
Common Questions | Specs | Movement | Dial | Case | Strap | Overall
Commonly Asked Questions
What is the Mondaine Stop2Go?
The Mondaine Stop2Go is a uniquely designed timepiece modeled after the official Swiss Railways (SBB) clocks originally designed by Hans Hilfiker in 1944. This quartz watch features a unique movement that pauses the ticking seconds hand at 58 seconds, allowing the minute hand to move forward before the ticking resumes (hence the name "Stop2Go").
Does Mondaine make any other watches?
Mondaine makes other models leveraging the Swiss Railway Clock design motif, but there is only one Stop2Go, featuring the unique Mondaine Cal. 58-02 movement.
The model in this review is from a previous generation of Stop2Go timepieces that was then proceeded by a newer generation of "backlit" models, which featured lume on the back of the hands creating a backlighting effect.
Are Mondaine watches Swiss made?
Yes – the watches are designated as "Swiss Made" (also Mondaine was founded in Switzerland in the 1950s).
Mondaine Stop2Go Specs
| | |
| --- | --- |
| Case: | 41mm x 48mm x 12mm |
| Lug Width: | 20mm |
| Movement: | Mondaine Cal. 58-02 Stop2Go Quartz |
| Crystal: | AR coated sapphire |
| Water Resistance: | 30m |
| Case Material: | Stainless Steel |
When I was offered the chance to spend time with a Mondaine Stop2Go I initially treated it as a "sure – whatever" opportunity. To placate the situation I had found myself in I threw the watch on my wrist. Whoa… I first thought. This thing feels great on the wrist! Then as chance would have it, while I was inspecting the watch on my wrist, the uniquely charming Stop2Go quartz complication kicked in – and to my surprise I was engaged with the watch – delighted by it in fact.
Then the realization hit me – I was wrong about Mondaine Watches all these years. I have no issue stating and accepting that. But what makes me so attracted to this watch? If you know me, you know I like digging into details and understanding the why behind everything. So, you know what? Let's dig into the details.
One-Of-A-Kind-Mondaine Cal. 58-02 Quartz Movement
The actual Stop2Go complication functionality is an homage to a novel quirk that's shared amongst iconic Swiss Railway Clocks all around the country. First introduced in the 1940s, the Swiss engineer responsible for the clock's original functionality had to ensure that supreme accuracy and (most importantly) synchronization across all Swiss Railway Clocks. This synchronization is achieved by attuning all Swiss Railway Clocks to a master clock. Animation below is sourced from Wikipedia.
Therefore, the iconic pausing and resuming of Swiss Railway Clocks is the result of the time it takes for the clock to complete a full minute rotation and then the time it takes for the clock to receive the signal from the master clock that it's time to start the next full minute rotation.
That's the iconic motion that Mondaine Watches recreated with their Mondaine Cal. 58-02 movement to bring the Swiss Railways Watch to life.
The Cal. 58-02 is unique in that it has two individual motors within it (as opposed to one, which is common among quartz movements). One motor controls the seconds hand and then other motor controls the hour and minute hand.
The watch is programmed to actually run slightly fast in order for the second hand to reach the 12 o'clock position 2 seconds faster than normal (58 seconds). When the second hand motor reaches the 12 o'clock position at 58 seconds, it then allows the hour and minute hand motor to take 2 seconds to move by clicking to the next minute, recreating the iconic movement of the Swiss Railway Clocks as they receive the signal from the designated master clock.
The other unique feature of this Stop2Go movement is that it has a clean seconds hand sweep as opposed to the anticipated ticking motion of quartz movements. This is achieved because the the seconds hand motor is programmed to tick 4 times every second as opposed to ticking once ever second. By ticking 4 times every second, it recreates a clean sweeping motion.
It took approx. 4 years for Mondaine to develop the Stop2Go movement (2008 – 2012). Due to the high power consumption to operate two motots, battery life can potentially be shorted. But the brand rates the official battery life as approx. 3 years.
Also worth noting is that there have been instances of Mondaine Stop2Go owners citing accuracy issues over time with the movement. It's possible that due to the unique programming of running 2 seconds fast per rotation, overtime accuracy may end up taking a hit since rotations won't line up. However, accuracy is potentially one of those items to overlook if you're really focused on the Stop2Go for its novelty and charm factor.
Clean, and Instantly Recognizable Dial
Bold black markers against a simple white dial adorned with a tip-heavy red seconds hand – the design is so simplistic but for some reason oddly nostalgic. I didn't grow up in Switzerland – I have no cultural memories or associations of this design. However for me it still pings long standing memories.
It's possibly the practice of the original designers working from a place of nostalgic memory that then triggers something from my nostalgic memory. Or maybe it's the simplicity of the dial – the overemphasis on legibility reminds me of a clock may have seen (or could conceptually have seen) in a school or a classroom. Regardless of the why, all I know is that the Mondaine Stop2Go dial is simple but powerful.
The black indices are raised which only emphasizes further the overall legibility of the timepiece. Between the hour markers are minute hash marks arranged in such a way as to evoke almost a sense of architectural design.
The hour and minute hands feature a very slight taper towards their end where they point. This lack of a dramatic point allows for a softer reading experience on the dial, which is honestly very welcome because dramatic points with high legibility can be quite jarring.
The red second hand features a tip-heavy, almost lollipop detail that you'd see on other watches. However this seconds hand detail is taken straight from the Swiss Railway Clock inspiration. The red seconds hand is meant to evoke the shape of the baton often used by the Swiss Railway workers.
Bold But Comfortable Stainless Steel Case
While some elements of the dial are slightly evocative of architectural design, the Mondaine Stop2Go case is heavily leaning in that direction.
The Mondaine Stop2Go case leans very heavily towards architectural design. There is a lack of elongated, fluid curves. Any moment that's there is purposeful but understated. Let's focus on the lugs for example. At their core, they're very simple rectangular shapes.
However in order to accommodate a comfortable wearing experience, they point down slightly – not dramatically enough to call attention to the shape, but only enough to facilitate a comfortable wearing experience. But that's part of the aesthetic irony isn't it? It's so focused on the function and simplicity of shape, that the lack of flourish becomes a "flourish" so to speak.
Solidifying further this "function first" type of design language is the crown. It basically looks almost like a device switch or possibly like some sort of analog dial. Turning the crown while it isn't pulled out doesn't do anything. But once the crown's been activated, this flat switch-like design allows it to be very comfortable to operate.
The entire case features a matte finishing which adds to the overall "function first" aesthetic of the watch. The main portion of the case is created by the joining of the bezel and lower portion of the watch. The bezel has a slightly smaller diameter than the rest of the watch, but it's also very tall in and of itself. This again evokes that firm but subtle design experience we've seen elsewhere on the watch.
The caseback features a red seal with the designation of "Official Swiss Railways Watch SBB CFF FFS."
The overall wearing experience of the case is certainly very comfortable and it creates an excellent canvas for the watch. At 41mm however it does wear slightly larger, but for me I found the comfort of the watch to be an acceptable tradeoff.
High Quality Black Leather Strap
Bringing home the entire theme of being bold but understated is the leather strap. It's a simple but very high quality 20mm wide strap that features no taper at the end. It's very pliable but of a welcoming thickness that it offers a comfortable wearing experience. The hardware is also matte like the watch case.
What's interesting to note is that while the included strap is fairly straightforward and uncharacteristic, the dial format itself does offer a lot of opportunities for you to have fun with your strap choices. Colors, textures, patterns – you could honestly have a lot of fun transforming the look here from a dress watch, something more casual, or maybe just something way out of left field.
Final Verdict
What an awesome watch – I can't really sum things up anymore succinctly than that. It's as complex or simple as you want it to be. Whether you're looking for something high-design or just a timepiece with a bit of novelty factor, the Mondaine Stop2Go has you covered.
There is however an issue with this watch – while it's unclear about the current status of the Stop2Go, it seems that they are no longer available from Mondaine. The brand continues to iterate on the Railways clock design motif with automatic movements, but at this time there are currently no models featuring the Cal. 58-02 Stop2Go movement. It's possible that this will change in the future and if it does TBWS will be sure to share the news.
Also huge shout out to Watching SRQ for loaning this Mondaine Stop2Go for review – here is their video review of the same watch (where you can also see the quartz movement in action).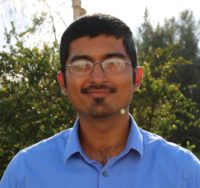 Kaz has been collecting watches since 2015, but he's been fascinated by product design, the Collector's psychology, and brand marketing his whole life. While sharing the same strong fondness for all things horologically-affordable as Mike (his TBWS partner in crime), Kaz's collection niche is also focused on vintage Soviet watches as well as watches that feature a unique, but well-designed quirk or visual hook.