WANTAGH, NEW YORK — "Look, part of my job is knowing what I'm talking about. How the hell am I supposed to be taken seriously during Zoom calls if these f**king plebs can't see my Rolex?"
Brandon Jung officially filed for worker's compensation after purportedly injuring himself during the regular course of his employment as a Digital Marketing Project Manager for ReadySetMarketing, a reputation management business located in Wantagh, NY.
When asked why his Rolex needed to be in the Zoom frame, Mr, Jung replied, "Are you serious right now, man? We need to show our clients that we're on the bleeding edge of what digital marketing has become and what it's going to be. These people expect us to represent ourselves to the highest possible standards because Manhattan eats digital marketing agencies alive. A Rolex tells everyone in the room that you mean f*cking business and should be taken seriously."
When corrected that his current employment location of Wantagh, NY was in fact over 40 miles away from Manhattan, Mr, Jung looked down at my Timex MKI, back at me, and refused to respond.
We reached out to Brandon's supervisor Bob Spatz, ReadySetMarketing's CMO, for comment. "What? CMO? I mean, I guess, but – listen we're a small group here. There's 5 of us including Brandon. We mainly deal with reputation management. You know, writing positive Yelp reviews for local restaurants, creating NAP data, and managing people's 'Google My Business' accounts. I wouldn't classify what we do as 'digital marketing'."
We asked about Mr. Jung's title of "Digital Marketing Project Manager" to which Mr. Spatz responded "says here he's a 'Reputation Associate'" he explains, reading off Brandon's hard copy employee file. "We're not too strict with titles around here."
We asked Mr. Jung about his CMO's comments regarding his actual title of 'Reputation Associate.'
"Of course he lied to you, you're wearing a f*cking Daniel Wellington."
ReadySetMarketing is contesting Mr. Jung's filing of worker's compensation, stating that his Rolex isn't an essential tool for his day to day duties and that no one else in the video call had their camera on except him.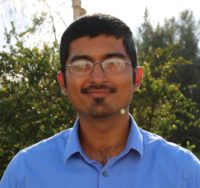 Kaz has been collecting watches since 2015, but he's been fascinated by product design, the Collector's psychology, and brand marketing his whole life. While sharing the same strong fondness for all things horologically-affordable as Mike (his TBWS partner in crime), Kaz's collection niche is also focused on vintage Soviet watches as well as watches that feature a unique, but well-designed quirk or visual hook.