Laco "Atlantik" Ref: 862108:

An Unexpected Place To Find An Intriguing Dive Watch
By: Kaz Mirza
It's funny – when I think of Laco I think of Flieger and pilot-style watches. I mean, that's what the brand's history is built around. In fact, time and time again Mike and I have said on the TBWS Podcast that Laco represents one of the more overlooked and accessible routes to Flieger ownership in modern horology.
Well color me surprised when I heard about this seldom-covered, new upcoming release called the Laco Atlantik ref: 862108 – a 300m Dive Watch that very interestingly combines three important facets: vintage sentiments, modern aesthetics, and a really robust look. It's an excellent recipe for an extremely prospective Laco dive watch.


In researching for this piece I learned that Laco has been making dive watches for a while now. But none of them really seem to impact the collective perspective of the watchfam. However, I believe the Laco Atlantik 862108 will certainly catch people's eye.
I've tried reaching out to the brand for more information on this new Laco dive watch, however I haven't received a response (which is also why the photos I've provided here aren't of the best quality) [Post Edit: Laco has reached out to me and provided me with a ton of official data on this new dive watch that I'll be sharing further down the article]. However, what I was able to find was some video footage from Basel this year that captured some shots and different angles of the watch.
New Laco Diver Video #1: FuwaForestFilms
This video is from a German-based channel called FuwaForestFilms. I'm unfamiliar with them and the only reason they're being included here is that they were one of only three videos I found online that interacted with the Laco Atlanktik 862108. The video is 10 minutes long but I've timestamped the video below to start at 2 minutes where there Laco 862108 first comes into view. Approximately a minute later they take it out of the case and begin to look at it in more detail.
Also, the video is entirely in German. I don't speak German. If anyone does speak German and can pick up any interesting bits about the watch from the representative that's speaking, please let me know.
New Laco Diver Video #2: Long Island Watch
The second video is from our beloved Long Island Watch. Marc (owner, operator, and face of the retailer) is known for carrying Laco in the states. I've time-stamped the video to around the 15 minute mark where Marc begins to talk about these Laco 862108 divers. He's running still photos on the screen (that he took while meeting with Laco at Basel) and narrating his thoughts.
New Laco Diver Video #3: Armand the Watch Guy
The third video is from a YouTuber called Armand the Watch Guy (again I'm not familiar with the channel – I've only selected it here since he talks about these new Laco Dive Watches). Much like the previous video, the presenter is narrating over still photos of these new Laco divers taken from Basel.
I think it's interesting to note that these videos are showing us three versions of this Laco Diver: an orange, green, and blue. However after Basel we've only been hearing about the blue (which I'm guessing is the color designated for the Laco 862108 reference). Back at Basel these watches were still in the prototyping phase from my understanding. So it's possible that the other two colors didn't make the cut. Or perhaps they'll be released a bit further down the road. I suppose this is just as well since I'm gravitating towards the blue Laco "Atlantik" diver anyway.
These videos are showing three versions of this new Laco Diver: an orange, green, and blue. As mentioned above, Laco has reached out to me after this article was published and offered a lot of additional official information. There are 4 varities of the new Laco Diver being offered – each with their own color scheme, name, and reference number. Please find that info below:
New Laco Diver Reference Numbers and Colors
Himalaya (Ref: 862106): Black Bezel with White Accents
Amazonas (Ref: 862107): Black Bezel with Green Accents
Atlantik (Ref: 862108): Black Bezel with Blue Accents
Mojave (Ref: 862109): Black Bezel with Orange Accents
The first two photos below were provided directly from Laco and the other three are pulled from Laco's official Instagram page.
Laco Himalaya Ref: 862106
Laco Amazonas Ref: 862107
I'll be keeping my eyes open for any additional insights or information I can gather up. This Laco diver represents the brand's first (as far as I'm aware) venture into offering a relatively affordable diver. From what I've dug up this Laco Atlantik 862108 dive watch will be offered at 980 € or approximately $1,130 USD, which is significantly lower than the previous (again, seldom noted) 1000m Squad Dive Watches that have been offered in the past. And I imagine the non-bracelet versions would be offered at an even lower price point.
Here's a quick breakdown of what I know about these New Laco Divers
Movement: Laco 24/ETA 2824.2 (Elaboré)
Water Resistance: 300M
Power Reserve: 42 Hours
Case Dimentions: 42mm, 20mm Lug Width
Crystal: double-domed sapphire with AR Coating
Lume: C3 Superluminova

Himalaya (Ref: 862106)

: Minute Hand Orange Superluminova C3

Amazonas (Ref: 862107)

: Minute Hand Green Superluminova C3

Atlantik (Ref: 862108)

: Minute Hand Blue Superluminova C3

Mojave (Ref: 862109)

: Minute Hand Orange Superluminova

Screw-down crown
Built from stainless steel
All references have the option of a rubber strap or stainless steel bracelet
What does everyone think? If the MSRP is around 1k USD, I image retailer prices will be even more affordable. Which could potentially put the watch in monetary striking distance of other sub-1k divers like Squale and a good selection of Seiko Prospex pieces. But the question remains of whether or not these will actually be competitive and worth it. Only time will tell.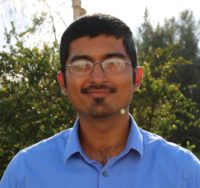 Kaz has been collecting watches since 2015, but he's been fascinated by product design, the Collector's psychology, and brand marketing his whole life. While sharing the same strong fondness for all things horologically-affordable as Mike (his TBWS partner in crime), Kaz's collection niche is also focused on vintage Soviet watches as well as watches that feature a unique, but well-designed quirk or visual hook.