Junghans Meister MEGA Kleine Sekunde – Small Seconds Radio Controlled Movement
By: Kaz Mirza
I previously covered Junghans amazing technical feat with the creation of the J101.65 radio controlled movement in the first Meister MEGA last year. Back then I couldn't contain my excitement because the level of technical innovation and horological geekery that went into the J101.65 was incredible. However I did express a desire to have the technology featured in a watch that had a bit more design interest.
While not totally what I was expecting, Junghans just announced on 4/23/19 the release of the new Junghans Meister MEGA Kleine Sekunde (small seconds). This new addition to the Meister MEGA line features the next upgrade to Junghan's Radio Controlled technology: the J101.66. At first glance I think this is so cool. There's a really fun design and contextual contrast occurring here by having such a timeless, almost vintage design feature some incredibly sophistical radio controlled time keeping technology.
Overall the functionality between the new Radio Controlled J101.66 and the previous J101.65 is the same. However it appears that the movement is slightly thicker (due most likely to the functionality of the small seconds hand as opposed to the central seconds).
The first Meister MEGA is 8.9mm thick while the new Meister MEGA Kleine Sekunde is 9.2mm thick. But just to be super candid, that isn't a big deal. We're still talking about an incredibly thin watch that will most likely wear incredibly due to its classic dimensions and incredibly agreeable size.
Junghans Meister MEGA Kleine Sekunde Specs
Below you'll find specifications for both the J101.66 movement as well as dimensions and features of the watch itself. Be sure to check out the original Meister MEGA piece I linked in the beginning for more background info on the new line of Junghans radio controlled movements.
Radio Controlled J101.66 Movement Details:
Intelligent Time Correction (ITC)

To ensure the hand position of the Junghans Meister MEGA Kleine Sekunde is as accurate as possible, the ITC functionality performs a time correction test 1,440 times a day using the last radio frequency signal as its reference.

Smart Hand Motion (SHM)

SHM fosters ultra-precision by sending the signal to the second and minute hand a fraction of a second before the actual time change. The time it takes the signal to be received and acted upon allows the hands to move at precisely the correct time. Junghans purports that this allows for a much more accurate time readout.

The Junghans MEGA App allows owners to utilize the radio controlled smart time setting feature
A patented technology within the Junghans Meister MEGA Kleine Sekunde automatically searches for the closest atomic time signal within 5 frequencies:

DCF77 (Mainflingen, Germany)
MSF (Anthorn, Cumbria, England)
JJY40 (Mount Ootakadoya, Japan)
JJY60 (Mount Hogane, Japan)
WWVB (Fort Collins, Colorado)

If outside a frequency range, a fail safe quartz mode activates that's accurate to 8 seconds in a year (relative to the last time it synced with a radio signal)
Junghans Meister MEGA Kleine Sekunde Size and Specs
Case diameter: 38.4mm
Thickness: 9.2mm (the stainless steel sapphire crystal version is 9.6mm)
Environmentally-friendly Superluminova
Strap: Available with leather strap or steel bracelet
Crystal: Available with plexiglass crystal or sapphire
30M Water Resistance (5oM on the Bracelet version)
Screw down exhibition caseback
058/4902.00 – White Dial on Leather
058/4901.00 – Blue Dial on Leather
058/4900.46 – White Dial on Bracelet
A Note on The Bracelet Version
The 058/4900.46 model is being offered as a more "sporty" version of the Meister MEGA Kleine Sekunde. The crystal on this model is sapphire (on both the front and back) and the water resistance is better at 50M. Plus the small seconds subdial features the reception codes and indicators. Personally, even though I have no inclination to be "sporty" I'm very much preferring the bracelet version – I love that dial.
No official word on the price yet, but I've seen one retailer offering the watch for approx. $1,200 USD. But once I have a proper breakdown of pricing from the brand I'll follow up here. Here's the Meister MEGA page from Junghans – I'm also including a video demonstration below of the J101.65 Radio Controlled Movement (central seconds movement) being demonstrated.
What're everyone's thoughts? I'm honestly surprised that Junghans isn't getting more coverage for their work on this new line of radio controlled movements. I'll see what I can do to possibly get better photos or possibly the chance for a hands-on review.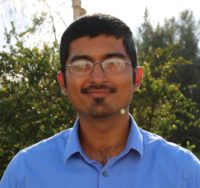 Kaz has been collecting watches since 2015, but he's been fascinated by product design, the Collector's psychology, and brand marketing his whole life. While sharing the same strong fondness for all things horologically-affordable as Mike (his TBWS partner in crime), Kaz's collection niche is also focused on vintage Soviet watches as well as watches that feature a unique, but well-designed quirk or visual hook.