Few brands out there can capture my imagination and (dare I say) whimsical design predilections like Jaquet Droz. Usually that part of my horological tastes is reserved for their more intricate and scenic/vignette-like automaton inspired pieces such as their Automata collection. However the JD Grand Seconde collection that originally launched in 2002 never really captured my attention. Until I stumbled upon this recent release.
The Grande Second collection represents over 15 different watches ranging from minute repeaters, chronographs, deadbeat complications – the works. While these complications tend to set all these pieces apart from each other (design-wise), they still harken back to the same design language. The standalone look of the Grande Seconde collection comes from an early 1748 Pocket Watch design by Pierre Jaquet Droz.
The iconic figure-eight motif became the crux of the Grande Seconde look. Regardless of complication or style, all previous JD Grande Seconde pieces were recognizable due to their adherence to this motif. But can an aesthetic design callback like this be stretched too far?
In 2018 Jaquet Droz released the first skeletonized version of the Grande Seconde – called the Grande Seconde Skelet-One. Since that initial release, these Skeleton dial Grade Seconde pieces are now offered in red gold, white gold, and ceramic.
Fast forward to 2020 and JD has released two new Grande Seconde Skelet-One pieces: another one in red gold (which I really don't care about) and another one with a plasma ceramic case (which is what caught my attention). What exactly is plasma ceramic? Basically that means that during the fabrication process the ceramic material (after being forged/molded into the designed case shape) is treated with superheated gases at 20,000⁰ C (which then turns the gas into plasma – kinda like how a solid can turn to a liquid and vice versa). This process gives the ceramic material a metal-like shine. JD has emphasized that this is the first time the brand has used this ceramic plasma technique.
So why does this matter – what's the takeaway here? The first thing that I honestly love is that this latest Jacquet Droz release represents how far the brand is willing to have one foot in its historical past (which to me is hard to rival compared to most other brands) while also trying to not be bound and restricted by any potential allegiance to that historical design perspective.
Pieces like these ceramic Grande Seconde releases can easily live alongside the Automata collection. So if the Grande Seconde is going to be JD's new outlet for pushing relatively new materials and more modern, experimental designs, then I'm all for that – esp since this newest release continues to pay appropriate homage to the figure-eight motif of the original 1748 pocket watch design while maintaining a fun avante-garde aesthetic.
The second aspect of this release that resonates with me is something that I and the entire Two Broke Watch Snobs staff have emphasized for so long. This ceramic plasma Grande Seconde Skelet-One is listed at CHF 24,300 (approx. $25k USD at the time of this piece). At the detriment to my own (shaky) credibility, let's possibly say for some reason this watch is prospective or attractive to you specifically because of the plasma ceramic case. That's what honestly caught my eye originally because I'm always excited and fascinated when brands experiment with new construction and fabrication materials.
Is Jaquet Droz's utilization of the plasma ceramic case construction a large driver in the price? I'm basically going to say "no" because this is the same plasma ceramic process that Rado uses in the HyperChrome series, which usually runs anywhere from $700 to $3000 USD. Seriously – same process. Check out the video below.
I'm not saying that the JD's $25k price tag isn't justified. There is still an incredible amount of engineering, skill, and precious material usage that's here; the price is absolutely worth it. However as informed consumers it's important for us to be aware of what sort of processes can impact or drive pricing for these things. With that said, I don't think the plasma ceramic should be a huge selling feature here (unless someone just falls in love with the aesthetics and looks of the ceramic in this particular).
However, if you're someone that is reading about this watch and are totally intrigued by the idea of plasma ceramic (at least as a conversation starter with people you're trapped in an elevator with), you should just check out the Rado HyperChrome series and save a bucket of cash. Interestingly enough, both Rado and Jaquet Droz are Swatch Group properties. So it's entirely possible that the technology is just being shared between the two brands (not out of the realm of possibility since Swatch brands often share other technologies between each other – i.e. ETA movements).
Snarky title and conclusions aside, I actually like what's happening here in this next evolution of Jaquet Droz's Grande Seconde Skelet-One collection and I'm excited to see how they continue to evolve this series (as if I needed another reason to love this brand).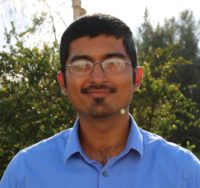 Kaz has been collecting watches since 2015, but he's been fascinated by product design, the Collector's psychology, and brand marketing his whole life. While sharing the same strong fondness for all things horologically-affordable as Mike (his TBWS partner in crime), Kaz's collection niche is also focused on vintage Soviet watches as well as watches that feature a unique, but well-designed quirk or visual hook.