FORT LAUDERDALE, FL – "I love Barry… but his watch choices hurt my soul." Tamara led our crew to the couple's previously shared master bedroom. Her belongings and clothing half packed in suitcases and boxes now, she points us towards a long, rectangular wooden tray on a bedside table. On the tray were several neatly arranged watches.
"Here's his Armani three-hander – and this random Brooke's Bros. quartz chrono that he doesn't know how to use. I tried showing him how it's supposed to work but-" Tamara's voice trailed off as she searched for the right words to continue. "We're just different people – I'm a Seiko Urushi SARW013 and he's a… Diesel 'Mr. Daddy.' She used her thumb and index finger to pick up the 6-crown, 57mm Deisel by the strap – trying to keep her contact minimal.
Early the previous Sunday morning on Fort Lauderdale Beach, while all eyes were on Tamara as she made her way down the aisle, her eyes were fixated towards the wrist of her awaiting husband to be.
"First I saw the mesh bracelet. I thought 'ok – odd for mesh to be on a dress watch.' But I tried rationalizing it by figuring it was an IWC Portofino. The closer and closer I got to Barry, my heart just began to sink further and further. 'Not a Transocean… not even a Visodate… what the hell did a buy? A Sistem51??' …Then I realized what it was just before I reached the altar."
"…Is that a Skagen?"
"What-?" Barry peered down absently at his watch, "Oh, Y-yea, babe. The salesperson at the Watch Station mall kiosk told me it was the latest in Danish minimalist design and said it would be perfect for any occasion. I even bought three extra watch bands so I can wear it to work."
Friends and family in attendance reported that the bride to be then dropped her bouquet, grabbed the front of her dress train, and walked back up the aisle towards the adjacent traffic of A1A. The last reported sighting of Tamara was her hailing an Ocean View Bike Rickshaw requesting to be taken "anywhere." The driver helped her stuff her dress into the back of the rickshaw passenger basket as confused wedding guests and a dejected groom looked on.
"I just couldn't do it. I pictured our future together with him wearing that watch. He'd put it on for special occasions, job interviews, family holidays… eventually he'd even pass it down to our future children. It was all just too much. I can't love a man who doesn't respect himself enough to not wear a Skagen to his own wedding."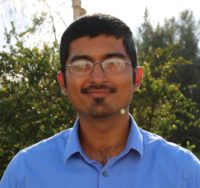 Kaz has been collecting watches since 2015, but he's been fascinated by product design, the Collector's psychology, and brand marketing his whole life. While sharing the same strong fondness for all things horologically-affordable as Mike (his TBWS partner in crime), Kaz's collection niche is also focused on vintage Soviet watches as well as watches that feature a unique, but well-designed quirk or visual hook.