There are some watch releases that I'm inexplicably attracted to with a total sense of indifference towards the brand. The initial 2021 release of the Hermès H08 was exactly that moment for me. My total indifference to Hermès as a brand cannot be understated. However, my immediate attraction to the Hermès H08 exists in such a way that I can't really rationalize or articulate. The Hermès H08 is the watch that I'll look up randomly in the middle of the night to see if there are any 2nd hand listings available. So you can imagine how excited I was to see that the H08 product line was getting some new releases for Watches and Wonders!
| | |
| --- | --- |
| Case Size: | 39mm x 39mm x 11mm |
| Movement: | Hermès H1837 |
| Power Reserve: | 50 hours |
| Crystal: | Sapphire Crystal |
| Price: | $8,000 |
There are essentially 2 very big changes in the new H08 models compared to the original. The first is that of the case construction. The original release was featured in titanium, which was sturdy, lightweight, and offered a very organic grain texture to the timepiece. These new Hermès H08 models are actually composed of a composite of slate powder and glass fiber, which is also strong, light, and offers a unique texture all its own.
The materials are combined into a composite block and then from that block the watch case is crafted. This creates an incredibly unique case texture that (when combined with the actual case shape and dial design) evokes a refined but very organic feeling watch.
The other big change is that the Hermès H08 is now offered in 4 new color options: green, blue, yellow, and orange. The overall color palate of the watch is still leaning towards grey, but with the subtle inclusion of these colors, it allows the wearer to express a bit more personality with their wristwatch. If you look closely, they even applied the color to the edge of the crystal, creating a ring of color around the dial.
The one downside for me with this new release though is that Hermès seems to have phased out the bracelet. This means that these new Hermès H08 models are only available with a rubber strap featuring the same color as the accompanying dial.
These are certainly not for everyone since the design and shape of the watch is quite unique. The other limited factor here is that these watches are coming in around $8,000 USD, which creates a difficult value proposition given what else one can spend $8k on.
Images: Watches and Wonders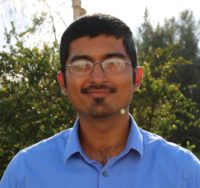 Kaz has been collecting watches since 2015, but he's been fascinated by product design, the Collector's psychology, and brand marketing his whole life. While sharing the same strong fondness for all things horologically-affordable as Mike (his TBWS partner in crime), Kaz's collection niche is also focused on vintage Soviet watches as well as watches that feature a unique, but well-designed quirk or visual hook.