---
Est. 1875
Hamilton was founded over 120 years ago in Lancaster, PA and has evolved into one of the most trusted names in watches today.
Avg. Price: $300 – $3000 USD
The price range for Hamilton Watches can vary With a price span of $300 to $3000, Hamilton offers a variety of not only watch styles, but also quality spectrums and finishes. Having access to Swatch Group and ETA movement technology, you can find mid-tier 3-hand automatics and even higher-tier automatic chronographs.
Jump To:
Reviews | History | Common Questions
Hamilton Watch Reviews
Hamilton Watch History
The Hamilton Watch Company began as one of the staples of American watchmaking at the turn of the twentieth century alongside other homegrown manufacturers such as Elgin, Waltham, Ingersoll, and Timex. The company was founded in 1892 in Lancaster, PA and they first made their mark creating accurate pocket watches for railroad workers. This dedication to accuracy and durability (dare I say "tool watch-dom?") led Hamilton to creating wristwatches for aviation before and during WWI, including watches for pilots carrying air mail from coast to coast.
Hamilton fully switched over to wristwatch manufacturing by the time WWII arrived. During the war, they pivoted from consumer products to just supplying watches to the military, including highly accurate marine chronometers (yes, I know those aren't wristwatches) and deck watches for the U.S. Navy.
In 1957, Hamilton saw innovation in the form of the first electric watch, The Hamilton Electric 500, followed shortly after by the quirkier and much more recognizable Ventura known for its asymmetrical triangular case and connection to Elvis Presley who wore one in the film Blue Hawaii. By the 1960's Hamilton had taken over the Buren Watch Company, based in Switzerland and, after absorbing their factories, moved all production to Switzerland beginning Hamilton's Swiss era which lasts to today.
Though Hamilton had been back to making consumer goods for a number of years, they still provided watches to the military during the Vietnam War. Some of the most revered examples of Hamilton's back catalogue (and which have provided inspiration for modern reissues) were their hacking and hand-winding field watches made for the military during this period including the Mil-W-46374 and the GG-W-113 (production of which continued past Vietnam). These field watches were also sold commercially, often co-branded with outdoor retailers such as L.L. Bean, Brookstone, and Orvis (these particular watches are highly sought after by collectors).
In the 70's Hamilton produced the Pulsar, the first LED watch (1970) and were acquired by the Swatch Group (1974). Since then, Hamilton has been known primarily for their field and aviation-inspired watches such as the Khaki Field Mechanical, the Khaki Pilot, and Khaki X-Wind, though they have also made their mark in the dress watch space with pieces such as the Jazzmaster. Hamilton has been popular among watch enthusiasts most recently for their modern reissues of some of the most classic timepieces in their history.
Common Questions
Are Hamilton Watches Any Good?
Yes. While not a luxury brand, Hamilton produces watches with classic and well-loved design aesthetics, solid manufacturing, and well-built in house movements (though many of their watches contain mass-produced, but dependable, movements such as the ETA 2824 and the Valjoux 7750).
What Is The Most Popular Hamilton Watch?
The Khaki Field and the Khaki Aviation lines are generally considered the most popular Hamilton Watch models. Although depending on the taste of the wearer, there are many potential options and models available from Hamilton.
Are Hamilton Watches Expensive?
Relatively – yes. Many of their most popular offerings come in at many price points from just under $300 to over $1,000. I would say you could get a ton of bang for your buck (classic styling, solid build quality, and reliable timekeeping) for anywhere from $400-$500.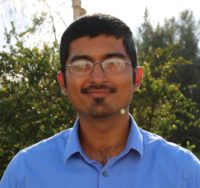 Kaz has been collecting watches since 2015, but he's been fascinated by product design, the Collector's psychology, and brand marketing his whole life. While sharing the same strong fondness for all things horologically-affordable as Mike (his TBWS partner in crime), Kaz's collection niche is also focused on vintage Soviet watches as well as watches that feature a unique, but well-designed quirk or visual hook.