Est. 2009
Vancouver, Canada-based Halios Watches was founded in 2009 by Jason Lim, a lifelong watch enthusiast who continues to run the business as a one-man operation to this day. To date, Halios has been known for an array of dive watches, such as the Puck, Tropik, Laguna, and most notably the Seaforth.
Halios Watches History and Designs
Halios watches are known for their meticulous designs, solid build quality, and outstanding value for money. Indeed, many models have held their value or even drawn significant markups on the secondary market as a result. Though known primarily for divers, Halios has made some forays into more general sports watches such as the bezel-less Seaforth, and over the years the watches have been getting smaller; the Seaforth, at 40-41mm depending on bezel option, is a far cry from the immense 47mm Puck, and the new Fairwind and Universa models, first announced at Windup San Francisco 2019, bring the size even further down while adding a dressier look and more refined build quality.
The continuous evolution of Halios' design philosophy and build quality are indicative of Jason's singular drive to keep creating that perfect watch that he himself would want to wear. The Seaforth, as the culmination of Halios' first decade in business, has proven to be an unbeatable platform which has seen three production run series and numerous variants, such as the ETA 2893-powered Seaforth GMT, bronze-cased Seaforth B, and the Roldorf Edition, a collaboration with Vancouver-based watch service and retail shop Roldorf + Co. The Fairwind and Universa, with their more angular cases, long, flat lugs, and flat-linked bracelets that almost look integrated, represent a major refresh to the Halios look and feel as it embarks on its second decade as a brand.
Are Halios Watches Any Good?
In a word, yes. There are many fantastic options at the $500-$1000 price point nowadays, but where Halios continues to differentiate itself is through its standout design language that manages to remain subtle and utilitarian while still offering flashes of colour (Bahama yellow, anyone?) and high-end details like the applied, lumed numerals on the Universa.
From a build perspective, the quality and standard to which each subsequent iteration of the Seaforth has been built and finished has seen little improvements ranging from the movement (Miyota 90S5 in the Seaforth 1, ETA 2824 in the Seaforth 3) to the brushing of the bezels and even the feel of screwing down the crown. Small details, such as the removal of the "phantom" date positions on all no-date Seaforth models, contribute to that sense of quality. Halios watches are more than just "any good"; certainly for the price, these watches are among the absolute best.
Regardless of quality or finish, sometimes any watch needs a little TLC, and here again Halios manages to differentiate itself with a network of a few trusted repair centers globally, which is a pretty rare offering among the brand's peer set. That having been said, many of the watches are still serviced by Jason himself. More information is available through the brand's website.
Where Can You Buy Halios Watches?
In recent years especially, Halios watches have been really hard to buy, selling out in minutes or even seconds in some cases; however, Jason has hinted at larger production runs for the Fairwind and Universa, which will hopefully make it easier for customers to get their hands on a watch from this excellent brand. Information about upcoming watches is available from Halios' website or in Europe through Forasec; these are also the only channels from which the watches are available on the primary market.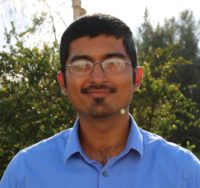 Kaz has been collecting watches since 2015, but he's been fascinated by product design, the Collector's psychology, and brand marketing his whole life. While sharing the same strong fondness for all things horologically-affordable as Mike (his TBWS partner in crime), Kaz's collection niche is also focused on vintage Soviet watches as well as watches that feature a unique, but well-designed quirk or visual hook.