Ep. #54 – Wind Up NYC 2017
Wind Up NYC 2017 is over – and Mike & Kaz made it back alive! The guys sit down to share their favorite moments and experience from the show this year. Truth is that Wind Up NYC 2017 ended too soon this year, but overall the whole weekend exceed expectations. The best part though? Meeting TBWS listeners! Serious, every one of you is incredible – huge THANK YOU to all who caught up with us at the show and to those who jumped on our live streams (which are now living on our FB in case you missed them).
The winner of the TBWS 3k Follower Giveaway has been selected, which means its time for Timex Navi Harbor to go bye-bye to its new home. But the guys tease a new pop-up giveaway curteousy of a TBWS listener (clue: it's something vintagey and from the Soviet Union 0_0). Plus we'll need to start preparing for our 4k follower giveaway soon too!
As always, let us know your thoughts, opinions, grievances, blood types, and insights in the comments below!
Show Notes:
Dan Henry 1963 Pilot Chronograph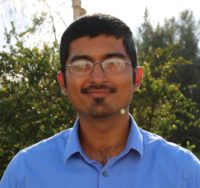 Kaz has been collecting watches since 2015, but he's been fascinated by product design, the Collector's psychology, and brand marketing his whole life. While sharing the same strong fondness for all things horologically-affordable as Mike (his TBWS partner in crime), Kaz's collection niche is also focused on vintage Soviet watches as well as watches that feature a unique, but well-designed quirk or visual hook.