Mike and Kaz get ready for Wind Up NYC 2017 by talking about the brands they're most excited to see. Also, don't kill gators – Kaz's wisdom has spoken. Mike is also taking steps in the right direction to combat his photo of black watches – he decides to pull an old surprise favorite from the watch box. Also, what's your opinion, #watchfam – 60-click bezels or 120-click?
Then Mike sheds light on a historical event: the Paul New Daytona auction happening this week. Horology enthusiast everywhere should understand the significance of this – a fun dose of trivia, history, and badassery.
Also don't forget to enter the Two Broke Watch Snobs 3k follower giveaway – all you need to do to enter is like the TBWS Facebook page for a chance to win a sweet Timex NaviHabor (drawing ends 10/30/2017).
Show Notes:
Two Broke Watch Snobs Facebook
Phillips Auction (not Christie's…Mike fucked up)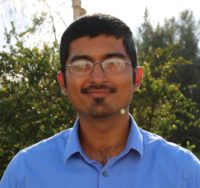 Kaz has been collecting watches since 2015, but he's been fascinated by product design, the Collector's psychology, and brand marketing his whole life. While sharing the same strong fondness for all things horologically-affordable as Mike (his TBWS partner in crime), Kaz's collection niche is also focused on vintage Soviet watches as well as watches that feature a unique, but well-designed quirk or visual hook.