Ep. #48 – Watch Accuracy & Wine Drunk
Kaz survived Hurricane Irma and all her bullshit… now he's got a huge doomsday prepper's size hoard of red wine and gourmet peanuts… let the indulging begin (PS – he's totally not going to regret this – nope…) Also, the Two Broke Watch Snobs giveaway is teased while the snobs ask the listeners to start sharing their favorite moments from the podcast this past year.
Also a huge shoutout and a thank to Andres over at Watchhunter.org – he wrote up a great review of the TBWS podcast – you're the best, man! Plus, we get word that the Seiko boutique survived the hurricane and Mike loses himself in the beauty of the Rolex 5517… again.
Then Mike and Kaz talk about that ever-prevalent topic of horology discussion… watch accuracy. They breakdown what accuracy means to them and what to keep an eye out for in your own collection. Plus, the snobs discuss the wild New Zenith Defy Lab, a huge innovation in regards to modern wristwatch accuracy.
Show Notes
Contrôle Officiel Suisse des Chronomètres (COSC)
Omega Master Chronometer Testing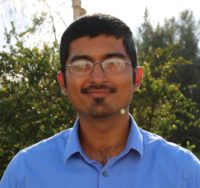 Kaz has been collecting watches since 2015, but he's been fascinated by product design, the Collector's psychology, and brand marketing his whole life. While sharing the same strong fondness for all things horologically-affordable as Mike (his TBWS partner in crime), Kaz's collection niche is also focused on vintage Soviet watches as well as watches that feature a unique, but well-designed quirk or visual hook.