Ep. #39 – High End Quartz Watchesand Totally Unscripted Watch Talk
Kaz has been watching too much Ancient Aliens – incidentally, he's not committed to proving the Christopher Columbus felated aliens…. yea, it's gonna be one of those shows, #watchfam. Also, don't forget the Seiko SKX007 Giveaway is live! Tune in this week to find out how to win!
Also, who among you wears watches to sleep? Kaz is paranoid of watch-whipping his cats or fiancee while sleeping with a watch on. Plus, anyone ever had a watch ruined by the rain? Double-plus, let's say you're a hitman, a gun-for-hire, if you will… what watch are you wearing?
Kaz and Mike then begin discussing Russian Franken-watches and (more importantly) high-end quartz timepieces. How much is too much when you're shopping around for a quartz watch? Anyone got any favorite quartz pieces that go beyond the call of duty in implementing something more substantial than your run-of-the-mill $5 quartz movements?
Show Notes:
Citizen Eco-Drive Promaster Diver
The Last Man on the Moon: The Last Man on the Moon
Astronaut repairing Speedmaster X-33 in space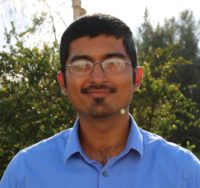 Kaz has been collecting watches since 2015, but he's been fascinated by product design, the Collector's psychology, and brand marketing his whole life. While sharing the same strong fondness for all things horologically-affordable as Mike (his TBWS partner in crime), Kaz's collection niche is also focused on vintage Soviet watches as well as watches that feature a unique, but well-designed quirk or visual hook.