Ep. #36 – Emerging Technologies in Watch Marketing
Kaz is on track to completing the Rivkah MTP.1 Prototype by June 30th! Thank you again to all for the support and awesomeness! Plus there's a lot more new content on the site so definitely share your thoughts and opinions as we really start to build out the site.
Plus, Mike surprises Kaz by busting out the Sistem51 for this week's audio wristcheck, which then leads the snobs into discussing the initial release and current state of the Sistem51. Also, Kaz may have roofied himself with a sandwich – normal happenings here over at Rivkah HQ.
The snobs then get into a discussion about emerging e-commerce technologies in the watch world – a sign that maybe the watch retail dynamic may be changing for the best? Maybe – maybe not… although Mike learns the hard way that the new IWC e-commerce store will only let you buy 5 Big Pilots at once…lame.
Show Notes:
Christopher Ward & Jamie Maddison
Christopher Ward Trident GMT 38
Christopher Ward Titanium Pro C60
Junghans Max Bill Edition 2017
Jimmy Fallon / Bremont Segment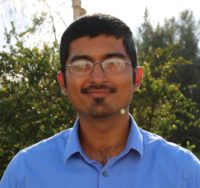 Kaz has been collecting watches since 2015, but he's been fascinated by product design, the Collector's psychology, and brand marketing his whole life. While sharing the same strong fondness for all things horologically-affordable as Mike (his TBWS partner in crime), Kaz's collection niche is also focused on vintage Soviet watches as well as watches that feature a unique, but well-designed quirk or visual hook.