Kaz and Mike are back to talk about the challenges behind introducing new collectors and enthusiasts to the world of watches. Getting into watches can be tough, and many times – experienced collectors can inadvertently turn new enthusiasts off from the hobby by meeting their questions with outlandish responses.
Here's an entire episode on early watch advice faux pas, and how to avoid them when introducing new folks to watches.
Plus, we get a look into how Kaz is approaching some of his latest journeys into watch lust and an introduction to a very cool-looking chronograph coming soon from CWC.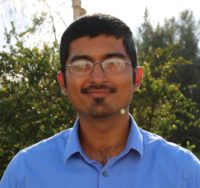 Kaz has been collecting watches since 2015, but he's been fascinated by product design, the Collector's psychology, and brand marketing his whole life. While sharing the same strong fondness for all things horologically-affordable as Mike (his TBWS partner in crime), Kaz's collection niche is also focused on vintage Soviet watches as well as watches that feature a unique, but well-designed quirk or visual hook.