It's Kazmas!!!! Tune in for one of the most historic TBWS episodes of all time and listen for the ultimate wrist check. If you haven't seen it on Instagram just yet, we're happy to announce the Kaz finally scored the Omega Seamaster quartz "Brosnan" model. How exactly this came to be will warm your heart 🙂
Then, you'll get some of the guys' top picks for holiday gifts this year, all within a reasonable price range. Happy holidays!
Show Notes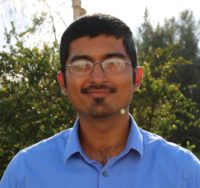 Kaz has been collecting watches since 2015, but he's been fascinated by product design, the Collector's psychology, and brand marketing his whole life. While sharing the same strong fondness for all things horologically-affordable as Mike (his TBWS partner in crime), Kaz's collection niche is also focused on vintage Soviet watches as well as watches that feature a unique, but well-designed quirk or visual hook.