Kaz and Mike are back for another 'traditional' TBWS episode. Today, Kaz gives us a detailed rundown of Orient Star watches, and the historic timeline behind Orient Watches. Plus, there are some cool new reviews on the site you won't want to miss along with some spicy watch industry news involving a whole lotta fake watches. Enjoy!
Timeline History of Orient Watches
The below information represents over 100 years of Orient Watch Co's history. From humble beginnings to world-wide horological fame. My hope with this evergreen and ever-growing presentation of Orient Watch Co. information is to help spread the good word. Orient Watches represent a truly untapped and under-appreciated niche within horology.
Orient Watch Co. Timeline
1901 – Shogoro Yoshida opens "Yoshia Watch Shop" where he sells imported pocket watches.
1920

– With the success of "Yoshida Watch Shop," Yoshida created Toyo Tokei Manufacturing, producing larger table clocks and gauges used on technical instruments.
1934

– Toyo Tokei begin making wristwatches
1949

– After many years of success, Japan's devastated economy after WW2 forced the company to shut down.
1950

– Yoshida began making wristwatches again at the same Hino Factory TK was operated out of, but now we had changed the company name to Tama Keiki Co.
1951

– Tama Keiki Co. officially changes its name to Orient Watch Co. It's possible the name change occurred in an effort to support oversees exports of watches to non-Japanese consumers.
1951

– The same year Orient Watch Co. earned its name, the manufacturer released the Orient Star.
1955

– Orient began exporting watches to China, which helped spread their brand outside Japan
1959

– Exports to USA and Canada begin
1960s to 1970s

– Orient solidies their place within Japanese horology with the release of flagship (and now relatively unknown) models like "The Royal Orient," "The Super Auto," "Grand prix 100," "Multi-Year Calendar," "Deluxe King Diver 1000," and the "Fineness."
1971

– Orient Licences the rights to produce and modify the 7005/7006 caliber movement from Seiko in order to compete in the affordable watch market.
1970s and 1980s

– The newly created and affordable 469 caliber series finds its way in numerous new watches, including the Orient Tri-Star series, King Divers, and more.
1986

– Akita Orient Seimitsu Co. Ltd was created in Akita, Japan for its main production facility (today mostly Orient Stars are produced here with some Orient classic models, while the majority of Orient class production takes place in Orient's China-based manufacturing facility)
1989

– The 46943 Caliber was developed (a milestone in Orient Movement history as this caliber would go on to be featured in watches up until this present time.
1997

– Orient Star as a normal production piece begins
2001

– Seiko Epson becomes 52% shareholder in Orient Watch Co
2009

– Orient becomes a subsidiary of Seiko Epson
2016

– The New F6/F7 in-house caliber line is launched with the new Mako II and Ray II
2017

– Orient is fully integrated and owned by Seiko Epson
Does Seiko Own Orient?
No, Orient Watch Co. operates totally independently of Seiko Watches. Orient Watch Co. is owned by Seiko Epson while Seiko Watch Co. is owned by Seiko Holdings Group.
Most folks are confused by this because Seiko Holdings Corporation and Seiko Epson are both owned by The Seiko Group, a corporate grouping of three chief companies: Seiko Holdings Corporation, Seiko Instruments, and Seiko Epson Corporation.
Even though these companies are under the Seiko Group, they operate without any affiliation from each other. However, they are all technically linked through the emergence of unique horological technology that has emerged from Japan over the past century.
Didn't Seiko Share Movement Technology with Orient?
Orient purchased the licencing rights to produce and modify the Seiko 7005/7006 caliber (and Magic Lever tech) in 1971. However, this wasn't the result of two companies sharing technology because they shared ownership. Orient Watch Co. was known from it's creation in 1951 for thoughtful, mechanical timepieces. However with the advent of affordable horology becoming a worldwide phenomenon in the 1970s, Orient Watch Co. wasn't able to compete. Their watches until 1971 were simply just too intricate and expensive to create and iterate on a scale to be financially competitive.
As a result, Orient Watch Co. was able to strike a deal with Seiko to acquire the licencing rights to produce and modify their functionally reliable and easily producable Seiko 7005/7006 Caliber in 1971. The basis for this licencing deal would become the basis for affordable Orient Watches as we all basically know them today.
The Venerable Orient 469 Movement Family
The first movement that Orient developed with the licencing rights of the 7005/7006 was the Orient Caliber 46940. The movement represents the first iteration of the 469 Series calibers, which would come to be known as the most reliable and widely available movement series in Orient's product line. It's usage essentially has spanned 45 years with very few changes until recently (with the advent of the new F6 movements).
Show Notes:
Orient Christmas Chrono:
https://twobrokewatchsnobs.com/orient-wv0051tx-neo70s-limited-edition-review/
Omega Speedmaster:
https://www.instagram.com/p/CD6qZ3GnOxV/
Orient Watch History:
https://orient-watch.com/our-story-about-us-history
Bonhams Seiko Auction:
https://www.hodinkee.com/articles/bonhams-seiko-only-auction-disappears-breaking-news
Fake Panerai:
https://www.instagram.com/p/CD1KZKrq3II/
Perezcope:
https://perezcope.com/
Sinn EZM 3F:
https://twobrokewatchsnobs.com/sinn-ezm-3f-review-a-tactical-and-practical-flieger/
Parnis GMT:
https://twobrokewatchsnobs.com/parnis-gmt-review-the-power-of-compromise/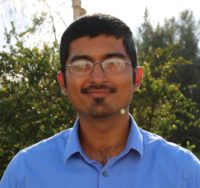 Kaz has been collecting watches since 2015, but he's been fascinated by product design, the Collector's psychology, and brand marketing his whole life. While sharing the same strong fondness for all things horologically-affordable as Mike (his TBWS partner in crime), Kaz's collection niche is also focused on vintage Soviet watches as well as watches that feature a unique, but well-designed quirk or visual hook.